Drawing Challenge#10 - The Sorting Hat 💕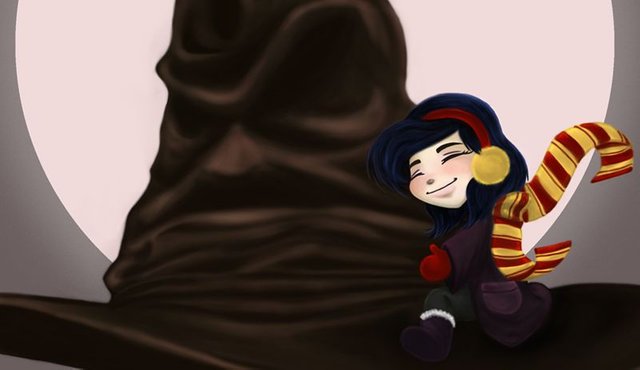 Hi everyone! 😊
This is my entry for the drawing challenge hosted by @helene with guest judge @nanosesame. The theme for her 10th drawing challenge or contest is "hat".
Contest Entry - The Sorting Hat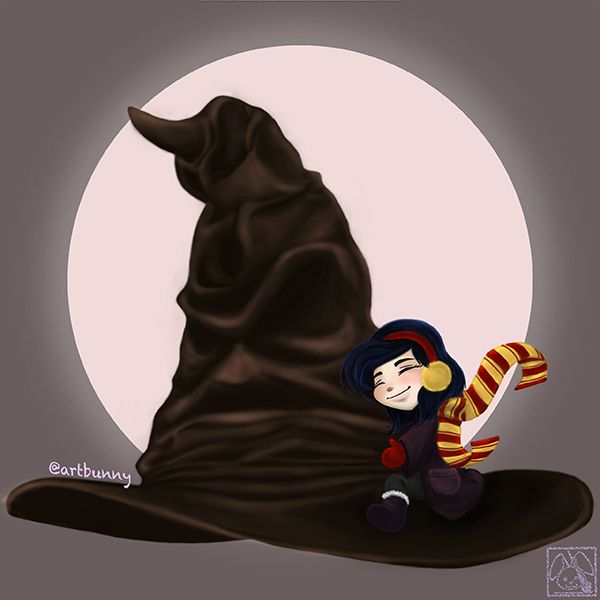 To be honest with you - I found the topic "hat" very challenging. At first I got several ideas about just drawing a hat. Also the artist Renè Magritte came into my mind with his famous artworks "Der Sohn des Mannes"(1964) and "Der Mann mit der Melone" (1964).
Unfortunetly - I don't know the original titles of the paintings. If you are interested, which paintings I am referring to - I am sure you can find them just by copy and paste the german title in google.🙈
But then … it came to me.
Who is the most famous hat - of all times?
Yes.
The Sorting Hat!
Well … at least - he is my favourite hat.😅
And yes.
I am a big fan of the Harry Potter series.
Even before it was officially released in the book stores, I had the opportunity to read the first book.
How?
Well … my best friend's aunt worked at a bookstore and they received sample copies of soon-to-be-released books. That is how she got and then ... I got my hands on "Harry Potter - and the Philosopher's Stone".
Right - I am going off topic…
---
So … now let me show you my drawing process:
Step 1: Sketch and Linework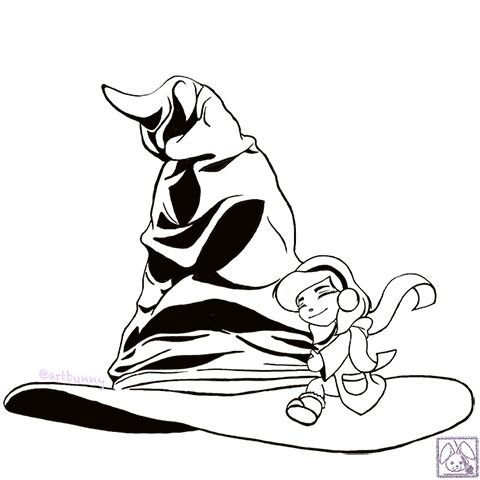 ---
Step 2: Base Colours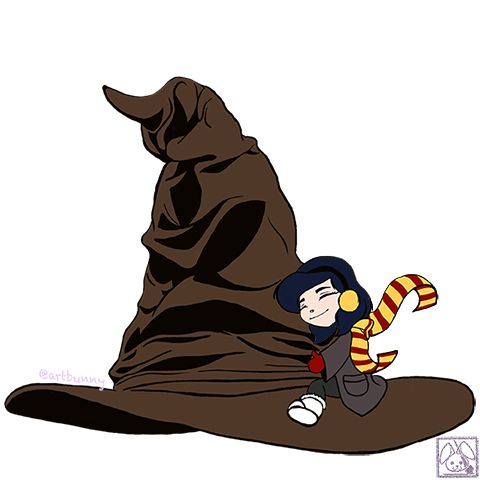 Here I blocked in the base colours.
I chose to separate the Sorting Hat and the girl into two different layers, as I wanted to work on them …
... umm ...
… separately.😅
---
Step 3: Sorting Hat
I wanted to draw the Sorting Hat as authentic as possible, which was … quite a challenge.
First I started with shading in the dark areas. This step took most of the time comparing to the other steps.
(Although colouring the girl's school uniform was also very time consuming 🙈).
And after that I highlighted certain areas, in order to emphasize the 3-dimensional feeling.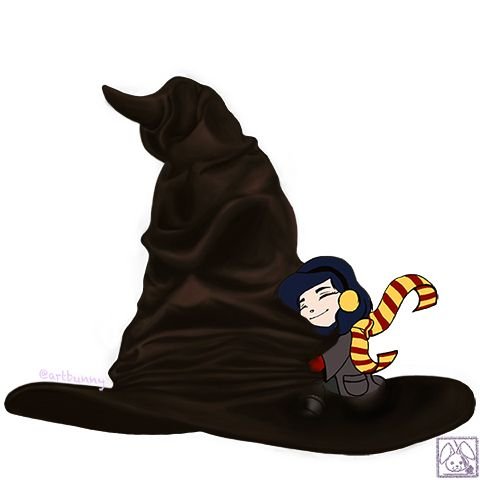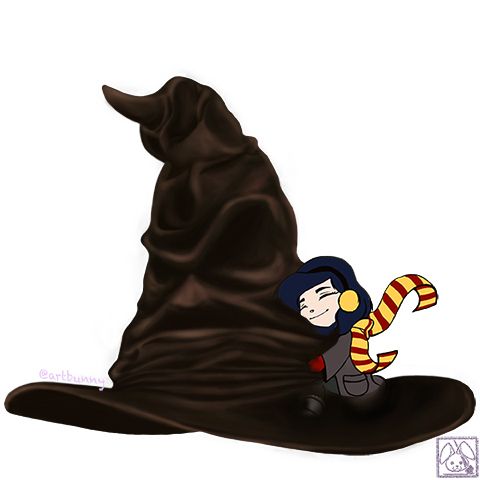 ---
Step 4: Girl - Head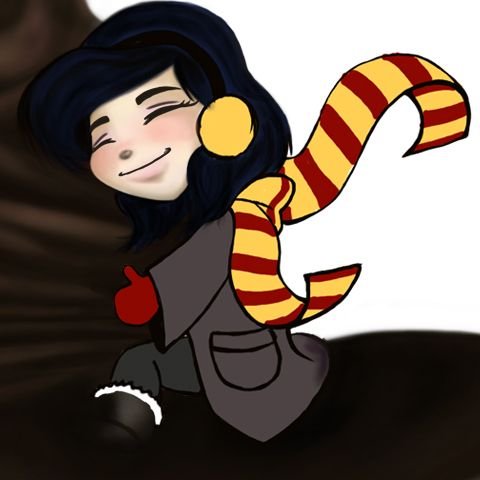 For the girl - I made some close-up pictures, as I wanted to make sure, that you can see the different steps more properly.
While drawing I was so immersed in the process, that I actually forgot to separate the skin and hair on different layers.
That is why - you see them together in this close-up.
---
Step 5: Girl - School Uniform
For the school uniform I chose several accessories typical for the autumn and winter season.
Or at least - they are my favourite items to wear during the colder days of the year.
She wears the typical scarlett-and-gold colour palette of Gryffindor.
---
Step 6: Girl - Highlight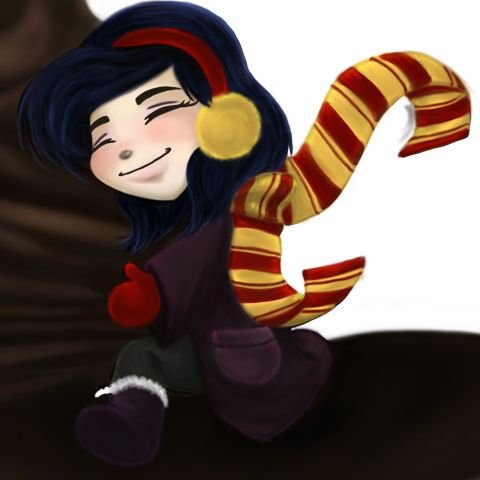 At this stage - I found the colours a bit dark and dull.
Therefore I put in some highlights on the hair area, as well as on the scarf, glove and earmuffs.
---
Step 7: Background
For the finishing touches ...
I added a greyish background.
And as it just didn't feel quite right to me …
I added a light circle right behind the Sorting Hat, as he is the focal point of the painting.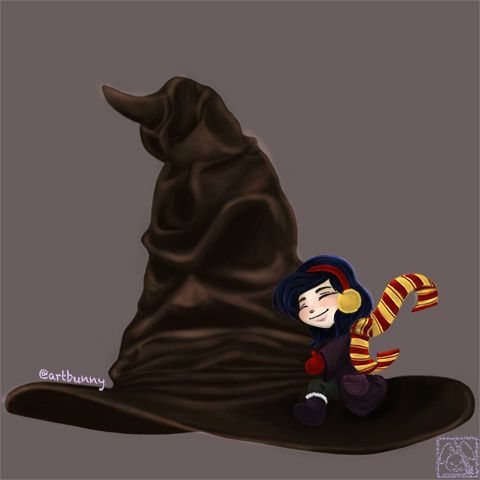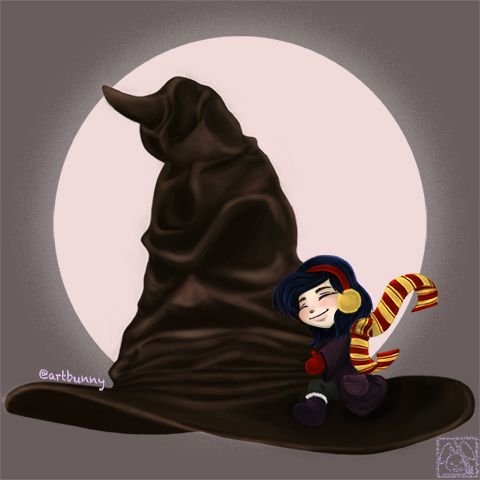 ---
Also watch the following GIF - and see how the painting progresses through each step.😊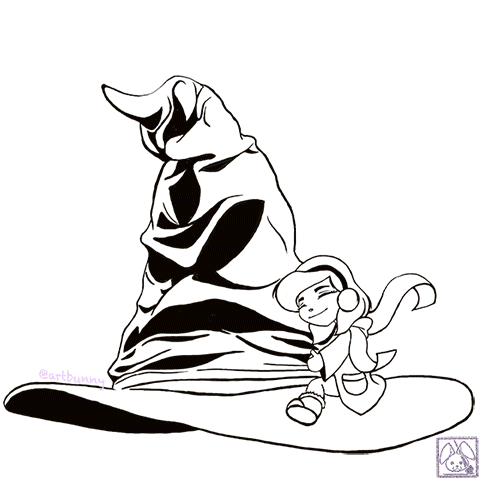 ---
As you may know - I am not a professional artist.
I just started out to do digital paintings - almost two months now.
Therefore it takes quite a long time for me to actually finish one painting.
I pretty much - learn by drawing.
(Excuse - the wording pun.😅)
I will be honest with you…
… it took me - three whole days - to finish this one.🙈
---
I learned a lot by creating this painting - thanks to @helene and @nanosesame for organizing this contest!☺️
If you enjoyed my painting, please share and upvote.
Thank you so much for reading,
@artbunny 🎨🐰
PS
Just for all the Harry Potter fans out there.😅
Are you like me - and actually read the Harry Potter series twice? For me - it was first in German and then in English.
I found out, that the German translation wasn't as accurate as you would usually assume. Therefore some puns and jokes didn't really made any sense in German. Also contentwise - at least I heard - there were some things off.
All the more reason to read the original version.😊