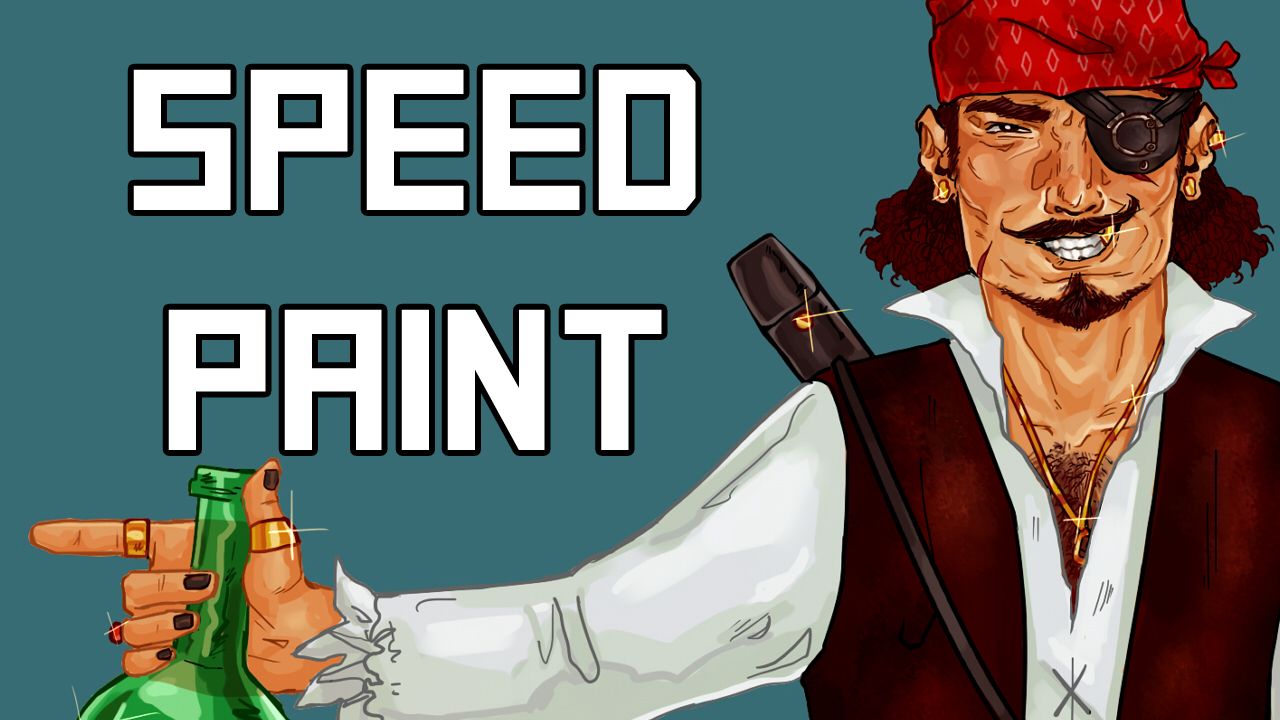 Hey steemit! So my good friend started his first D&D campaign, and he asked me to help design his character, so here's Jack Dupont, an alcoholic and extravagant pirate rogue. His main weapon is a rapier, he loves shiny stuff and last session he stole another player's magic genie lamp (which my friend said was very important I included in his design, just to rub salt in the wound ahaha). He enjoys rushing into things and making plans up on the spot (which I gather, doesn't tend to end very well).
So here's the speedpaint!
And the finished drawing (I added some grime on his shirt + his name engraved in the rapier):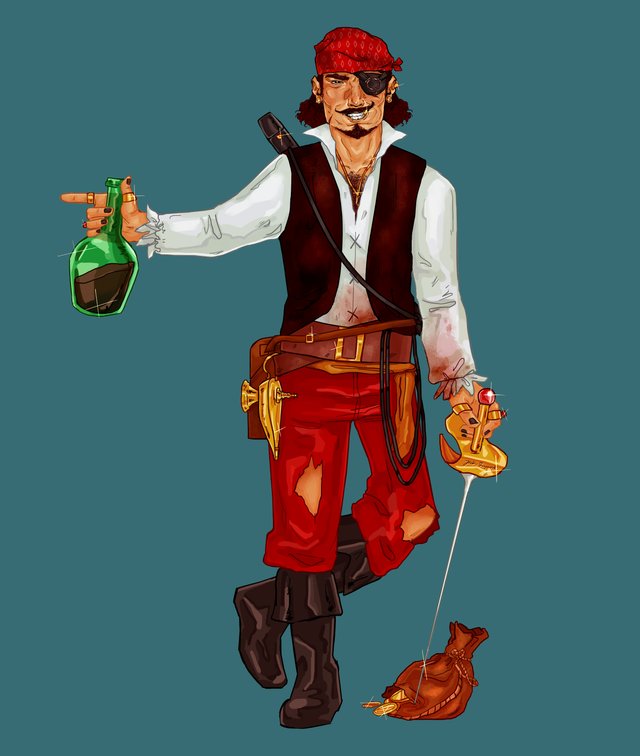 This is a bit different from my usual painterly style because I actually, like, did lineart, which is very unusual for me because I tend to find that a pain in the neck to do, but I felt like it'd give it a more interesting and cleaner look. All in all, this was a good learning experience and boy howdy I spent longer on this than I thought I would (about 4 to 5 hours?), but it was fun!
Catch you bunch later!