My ArtVenture: Pastel "SPACESHIPS: NCC 1701"
Hello my dear Steemians,
I was very glad to hear your nice comments yesterday and I am glad that many of you like the topic that I have chosen.
---
Today, I wanted to share a little memory that related to my current topic. Years ago, when my son was about 3 y.o. like every young child they interested in magazines, books with nice pictures. So he saw of my magazine with the picture of STAR TREK movie and of course, captain' s Kirk Enterprise 1701, he liked the picture but what he likes the most were the letters NCC and he kept that picture in his room. Since then every time when I was asking "where is NCC" he run to his room and came back with the picture of Enterprise.
I am glad that J. J. Abrams decided to create the adventure films of Enterprise, using modern technology and wonderful scenario, it gave rebirth of Enterprise. Now new generation of young people are infected with this condition and became TREKKIE
That is a real phenomenon, that has changed the life of many people, inspired them and I believe brought our technology forward. Therefore, it is one of my favorite topics to draw. Here it is STAR TREK: Into Darkness
---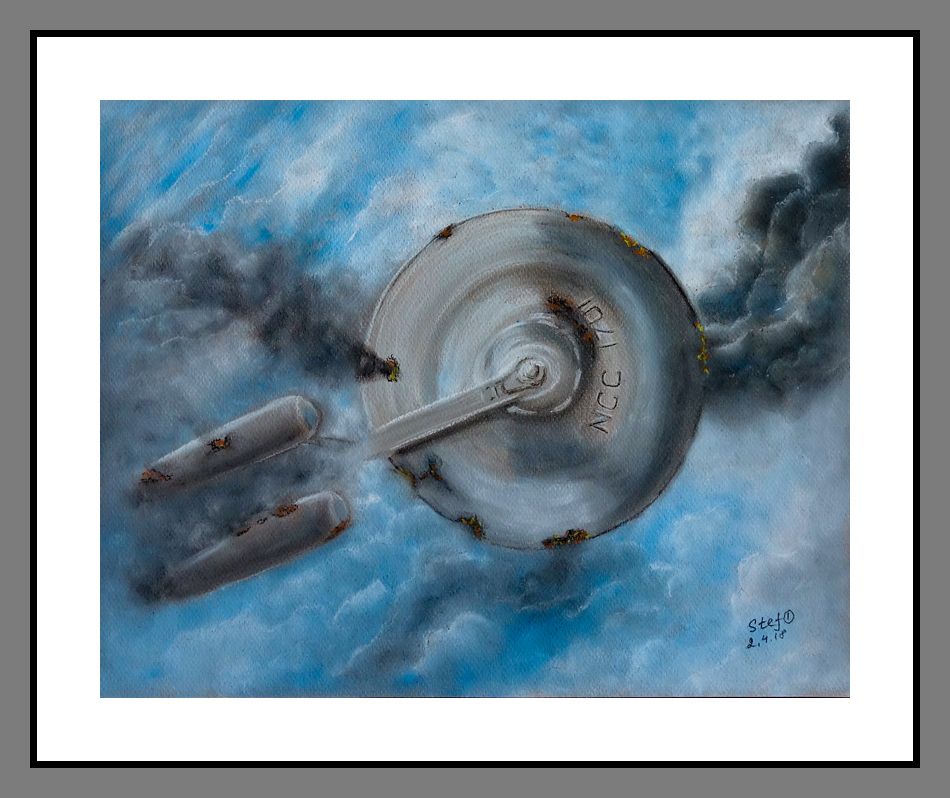 Pastel "SPACESHIPS: NCC 1701" by @Stef1
---
Here are the process steps: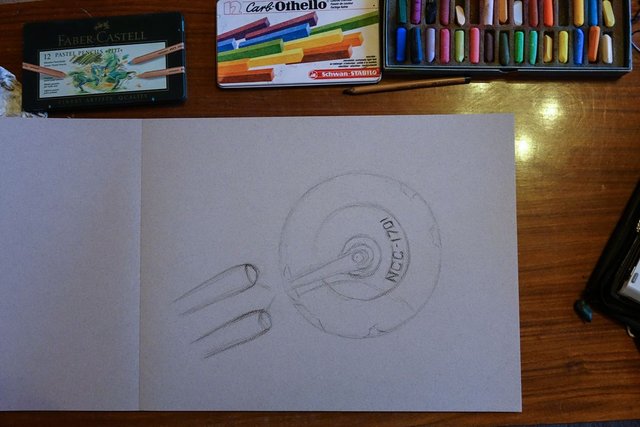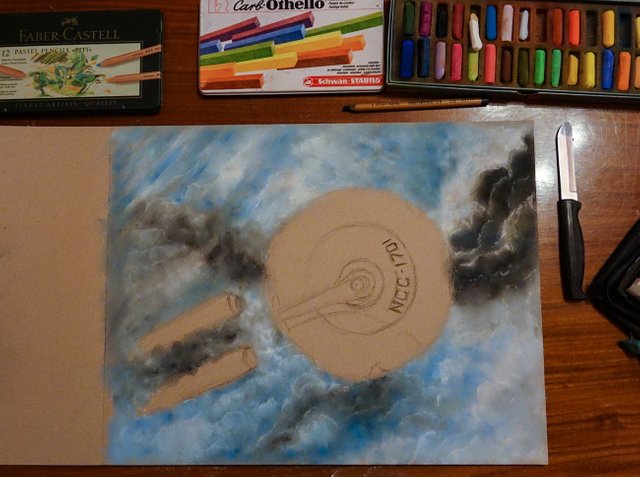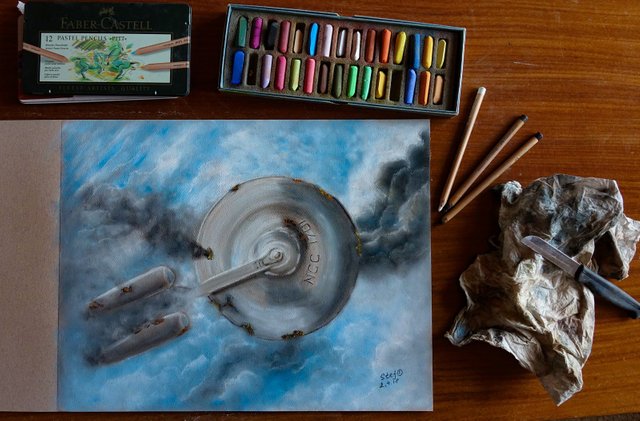 I hope you enjoyed my post and thank you for viewing :)