Twenty One Pilots Drawing
Hello guys! Here is my latest drawing of Tyler Joseph and Josh Dun, also known as the band Twenty One Pilots. I used a mechanical pencil and eraser.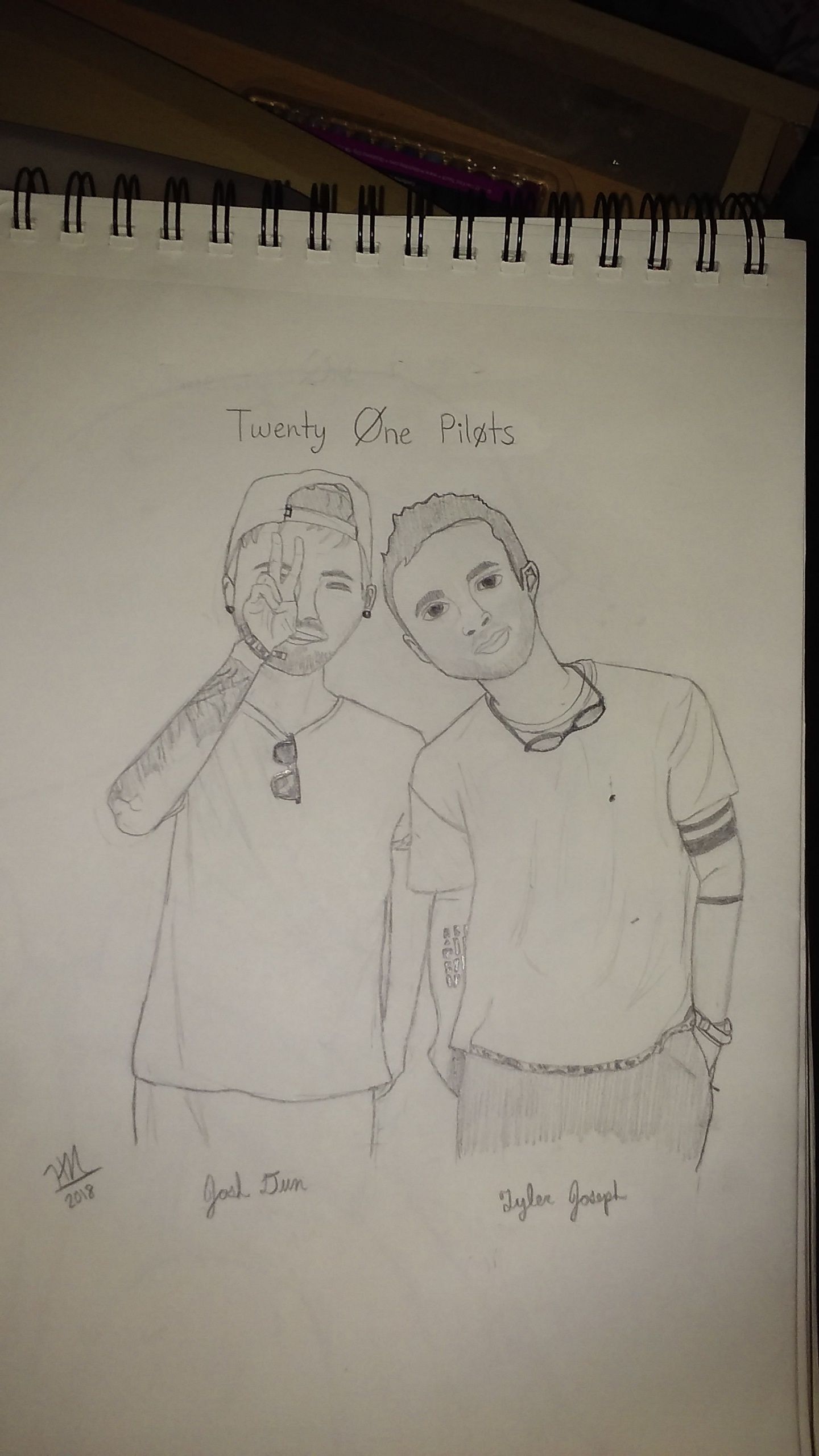 Here is a picture of my outline and the finished product, as well as the original picture I drew it off of.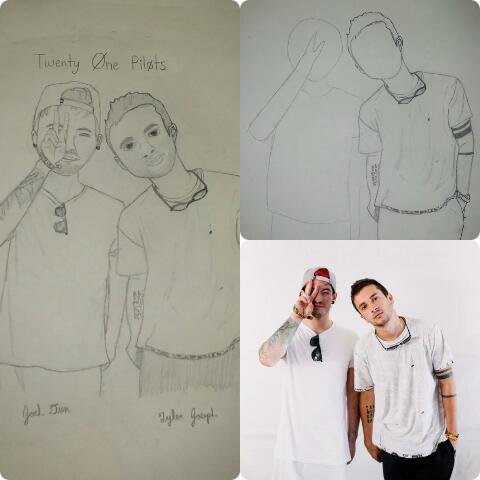 Thanks for checking out my art and have a great day!