A life of training just for this single moment. Nothing could stop him now! He WILL catch a star and fulfill his destiny!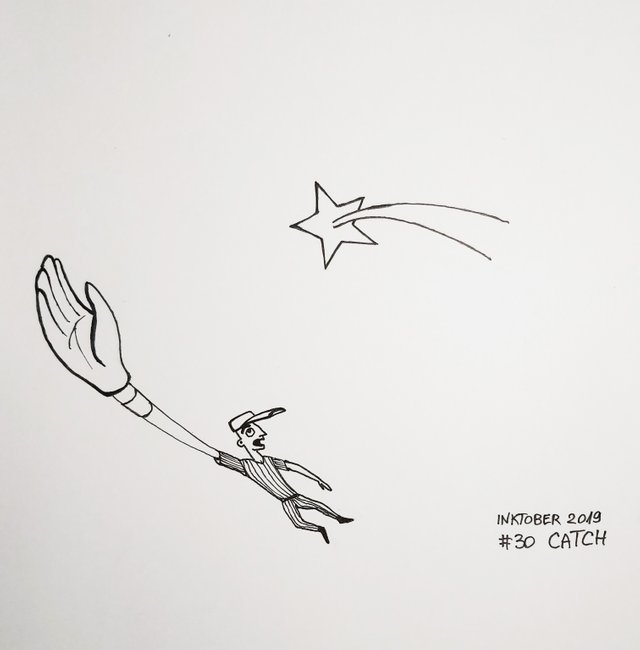 Thanks for stopping by! We are so close to the end of Inktober! I am very happy that you stuck around for this period of time. I am extremely grateful to each and every one of you who supports me in this endeavor :) drawing is a part of my life more and more thanks to the positive response I received along the way.
As always, I will see you soon with another post and with some notes on the direction my posting will go towards in the following period of time. Have a fantastic day, friends!