Shoot All Your Problems Away (art process + tutorial on failing at a drawing)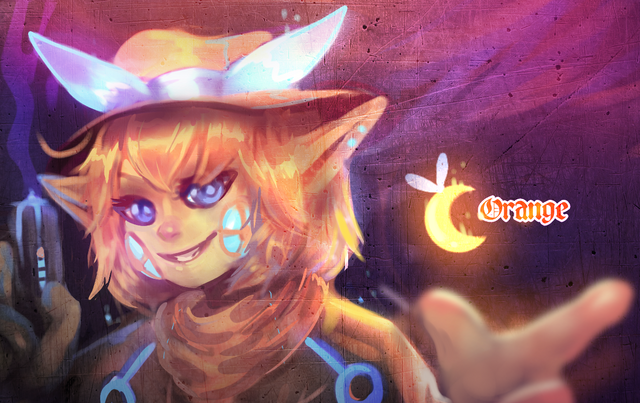 YEEEEEHAW!!
One friend is kinda obsessed with cowboys for some reason, I mean that's kinda one of the reasons why I love them hehe. (0//3/0)/
Also WAAA sorry I didnt post anything for the whole week ×-×
Did ya know? The title of it is a reference to a tomska song?.. You don't know what tomska is? Uh.. Welp
But anyways today I have made a cowboy named Orange, a part of a species I made named 'Fruities' I have explained what it is on here on what they do and how they are born. So scroll down to check it out maybe.
---
ANYWAYS! So this is some facts about my new character.
This is a pretty new one so I might change her personalitty and even her design later on someday. But this is what I generally imagine her to be like.
-This is Orange.
Based on an Orange fruit. (Duh)
A very reckless and young one infact,
it's powers is using lasers on her self made leaf-gun.
she has a loud personality.
I tried to ask myself. "What would a steam or cyberpunk cowboy look like?" and here we are.
So you might think, what an interesting title? What does that mean? Oh.. You'll see.
So lets get into the.. Process
This is going to be kind of tutorial based. So there are more information on this one for all of you to follow.
Also uh kind of a disclaimer, but I'm not like a professional teacher or anything so if I did something wrong you can tell me and criticize it ;)
FAQ: I used this with a phone, with my fingers to draw, and a program named Ibispaint. It took me 6 hours to finish (without breaks but it has taken me 3 days with it)
Tutorial LEVEL.. START!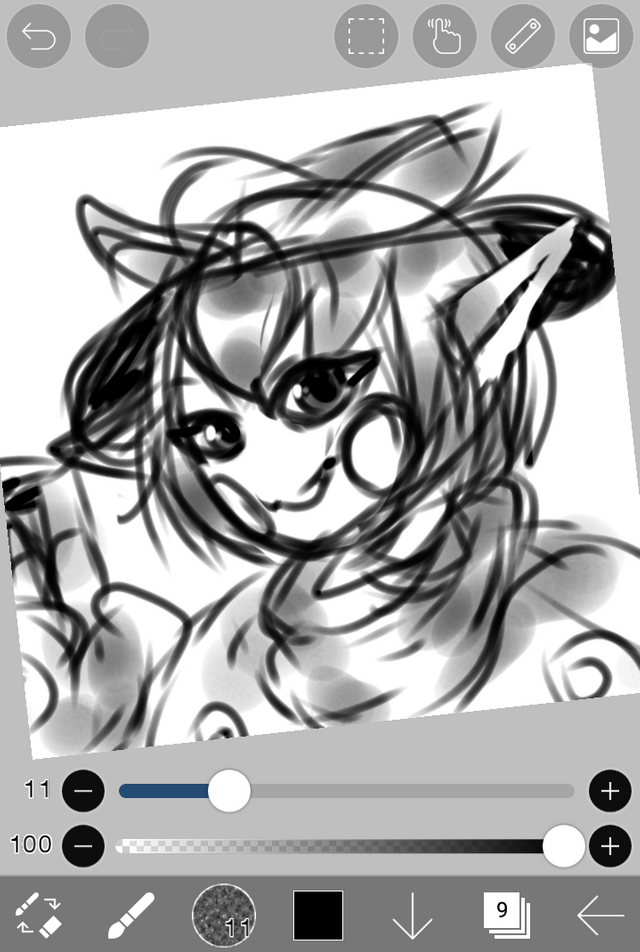 1.) Sketch, I didn't have anything in mind. I was just sketching what she would look like if I drew her upclose,
I didn't even think about making it into a fully detailed drawing!!
I was just experimenting, not knowing what to do in the first place.
So I liked the idea.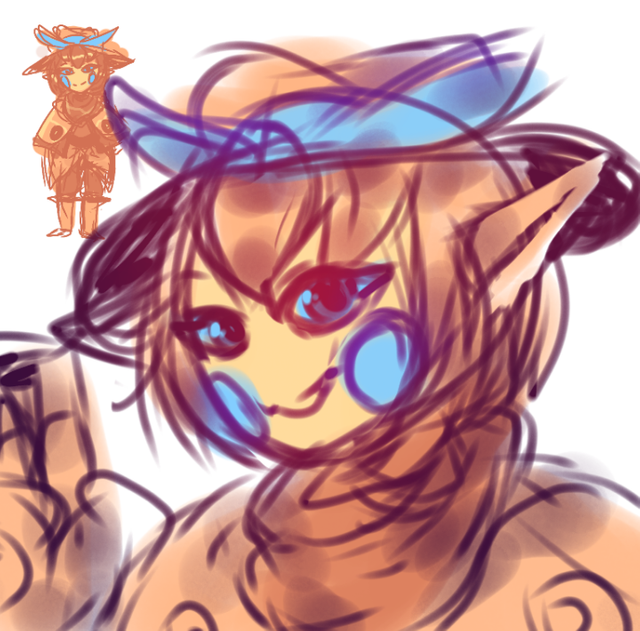 2.) And I finally just sketch the color around it. I have no clue what I'm doing, I just experiment all around, and if I fail, I could just delete the layer.
It's great to find mistakes at the sketch first, so there isn't any thing majorly bad in the painting process. Unfortunately past Maya.. FORGOT FLIP THE IMAGE.. AGAIN. Also I kinda rushed this.
Past Maya. Why? ¬<¬
ALSO!! I ALPHA LOCKED the layer where there is the lineart of it, so I can color the lineart without spiling the colors everywhere.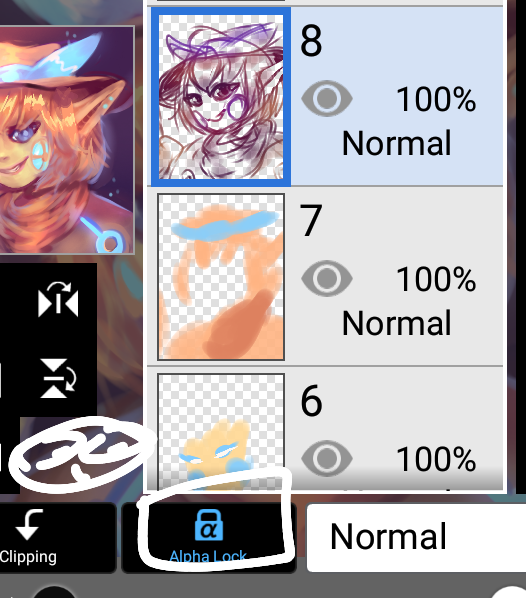 I'm sure there is one in photoshop, or any professional art program, if there isn't then.. What the hell are you using I'm literally using a FREE mobile app to draw LOL. And draw with my fingers bcuz i have no stylus ofcourse.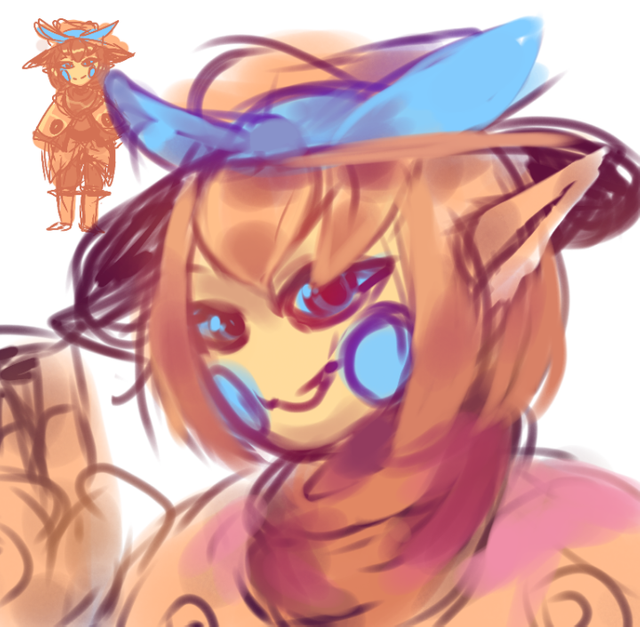 3.) So it was a series of trial and error for future me to fix the image.
Now I just overpaint it, because i didn't care what the result will look like.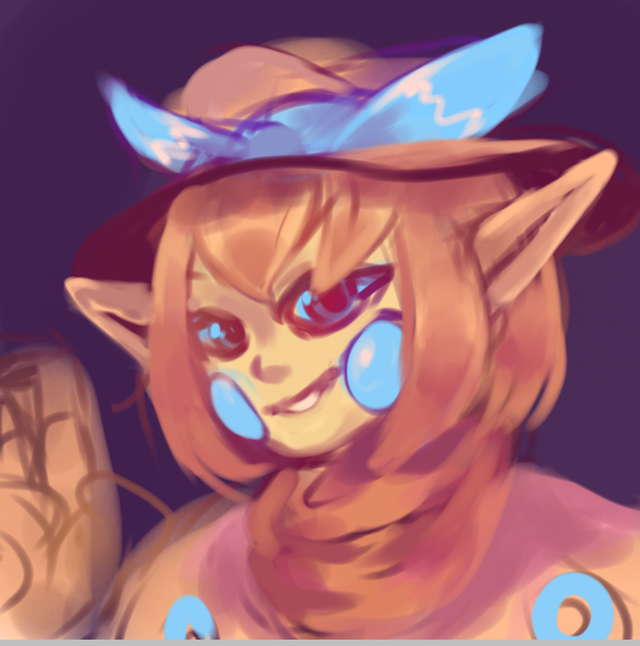 But the more I paint the more it looks uncanny for me.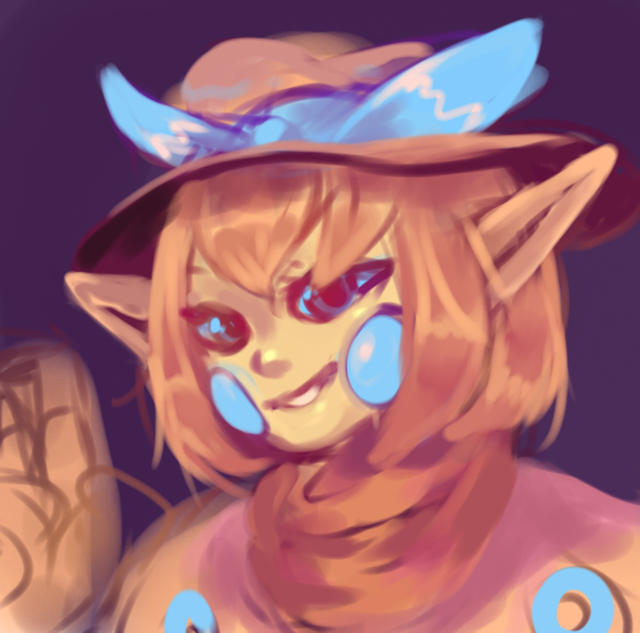 And I couldn't find out a reason on why it is. Hmmm I wonder why? It's not like her left eye is too big or the cheek's perspective look way too big, or anything. BAKA.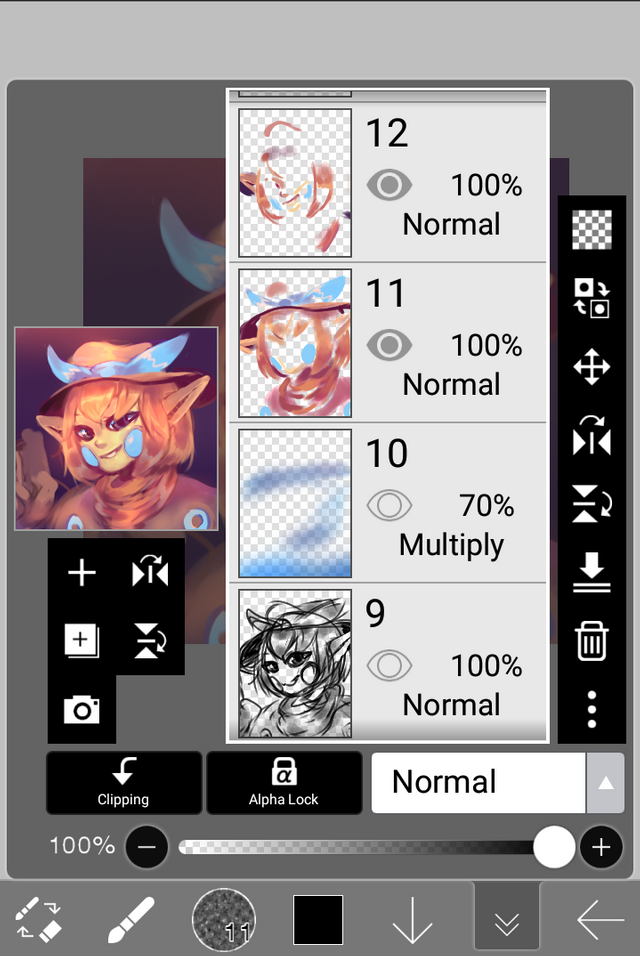 I just overpaint a lot of stuff, as in. Make a layer above the lineart and just OVERpaint it
Anyways, so a thing I did is headed to a discord server and asked "any criticism on this image" which is 100% okay. Ask criticism to friends or even communities, who knows if they'll help you :0
So finallt a person @steamdan replied with this


I just have to say THANKYOU!
So finally I actually progressed through the art.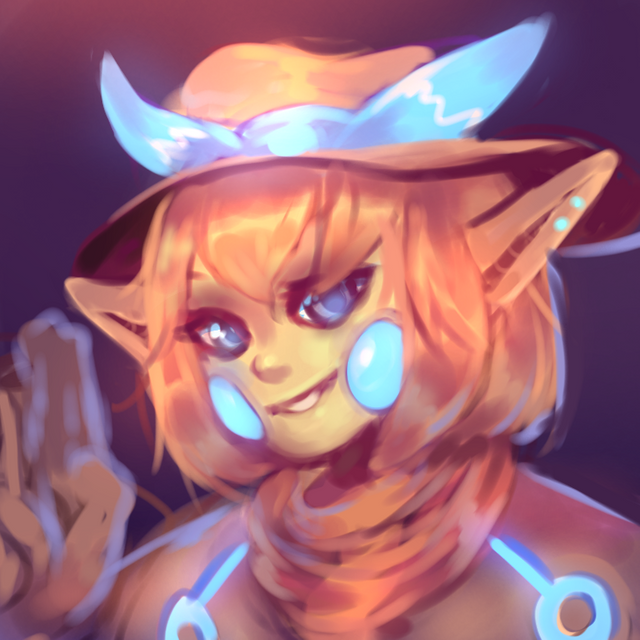 Much better.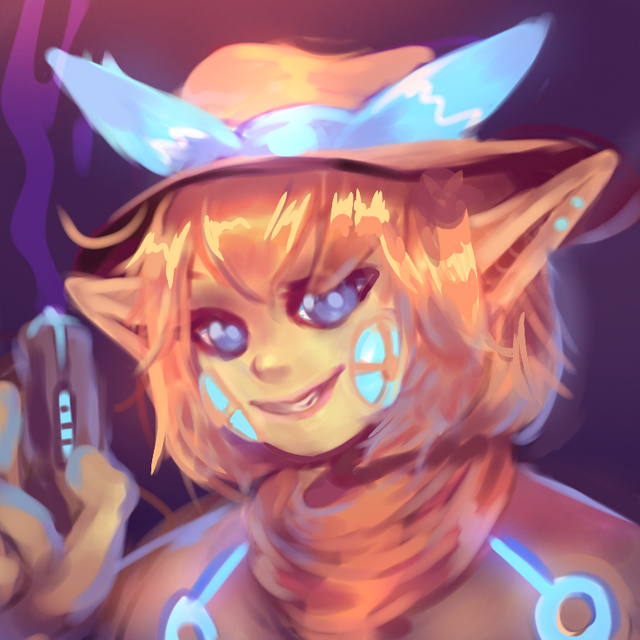 4.) I have done some details on the cheeks, it doesn't relate to anything. But yeah.
I also have detailed the hair!
5.) I have extended the canvas size, since the drawing didn't fit quite well when it's only a portrait like that. But there are now 2 versions.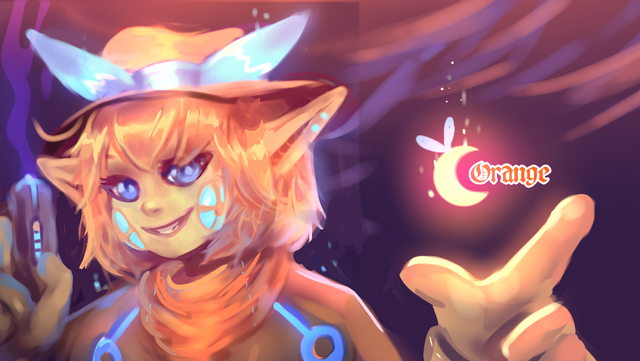 A landscape.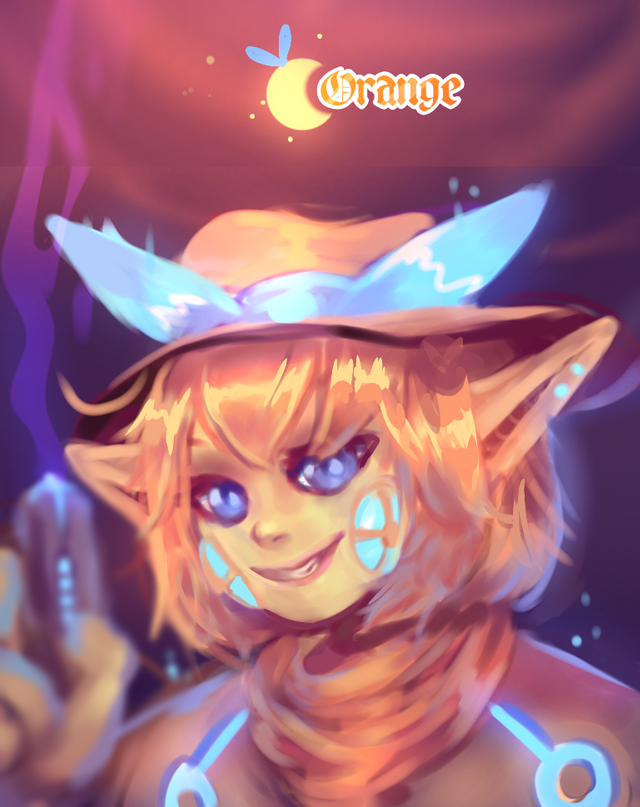 And a portrait.
I chose the landscape one because it looks more nicer on the eyes. Plus it looks fuckin BADASS as hell.
And now I got stuck again, because I don't know how to fix it.
So I asked on an another discord server on which on the drawings and I got a better answer.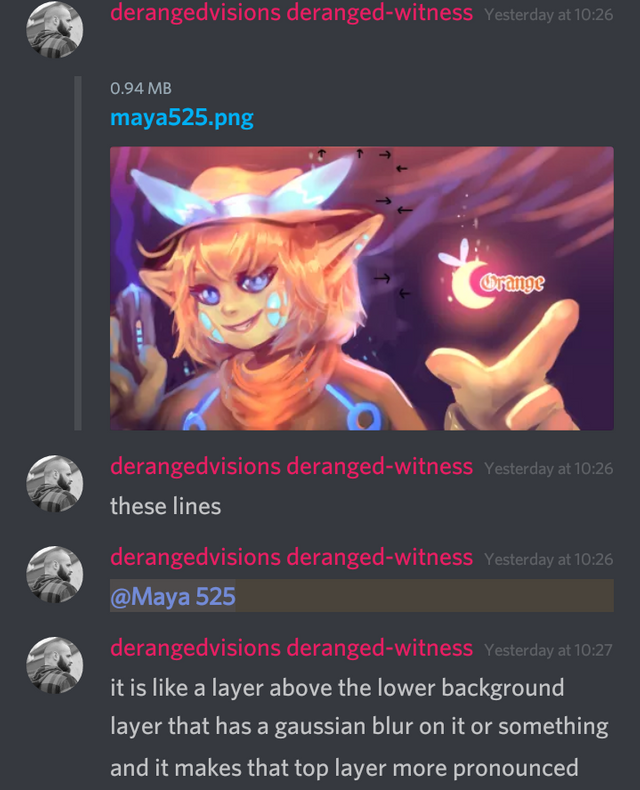 Apparently I didn't see the artifact and thank god @derangedvisions notice it. It's hard to see the drawing when I'm on the phone. So I apperciated it.
Anddd..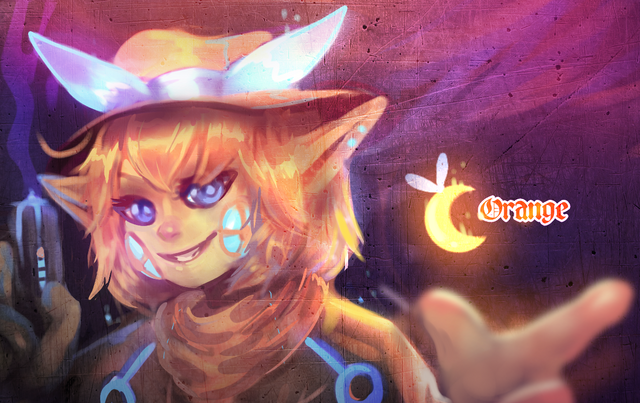 ---
FINISHED!
I have added some hand, (and also I blurred it) and I also have made a filter to make it look interesting. Atleast for me..
But yeah. That's my Orange! I guess she is a tutorial character ;P
Congratulations! You have finished the tutorial!
You've earned: 250 EXP and 30 gold!
You've leveled up to level 2!
Do you want to continue?
---
Visit my instagram!
https://www.instagram.com/realmaya525/
B l eh g e my discord server https://discord.gg/evN5mta