Testing new brushes!
Hey guys! I have been less active for the past few weeks because of various reasons! It's summer vacation and usually I spend it just playing games but now I get to be actually busy with something. Yay \o/
---
Since I didn't want my summer to be the same old boring summer, I said 'yes' to a few opportunities. Aaand, as I'm not used to being busy, I neglected a few of my responsibilities. (I'm trying D:)
There's this camp video I should be doing for our Youth Camp. I agreed to be one of the Video Heads but barely went to any of the meetings. Then there's this review center I'll be attending in a few days to prepare for entrance exams. Yes, examS. Apparently, my parents want me to take as many entrance exams for universities in the upcoming school year. But hey, no pressure! haha
---
Aaand finally...
---
We are working on a game! Yippie! To think of it, this is the first time I'm working with people. I mean, this is the closest I've ever had to getting a real job. And on top of it, it's a game! I love drawing, I love playing games, and drawing for a game is something I didn't think I'd be doing this summer. I'm really thankful! I'll be posting a separate post about the game soon :> I just couldn't help but mention it haha If you're interested, here's the game's introduction post.
Enough of thaaat, let's go to the main thing~
---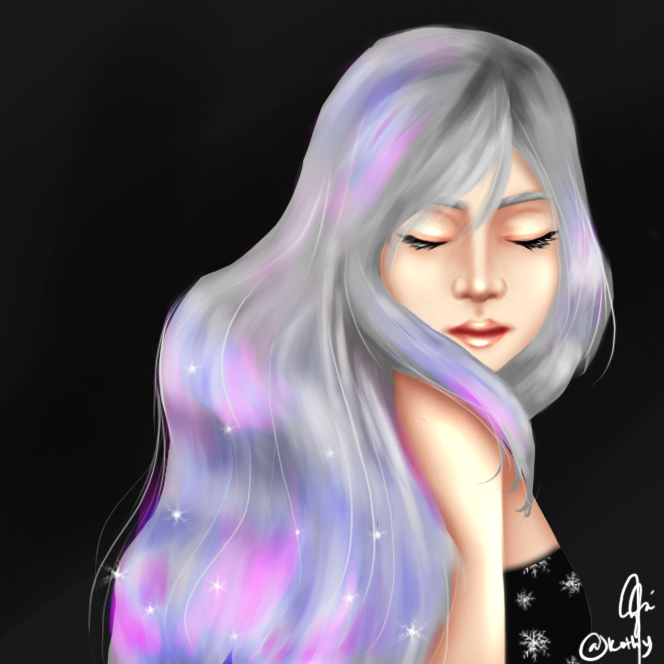 Since the game art was dark and creepy, I decided to take a break from all the creepy stuff. Might have went overboard with how this one glows!
---

To be honest, I copy pasted the eyelashes :> I had a little fun putting the copy pasted eyelashes on the other eye since it felt like putting on fake lashes. I've never tried putting on fake lashes in real life though. I'm afraid they'll never come off or rip my eyelids off. Since everything else was shiny, I made the eyelashes shiny too :D
---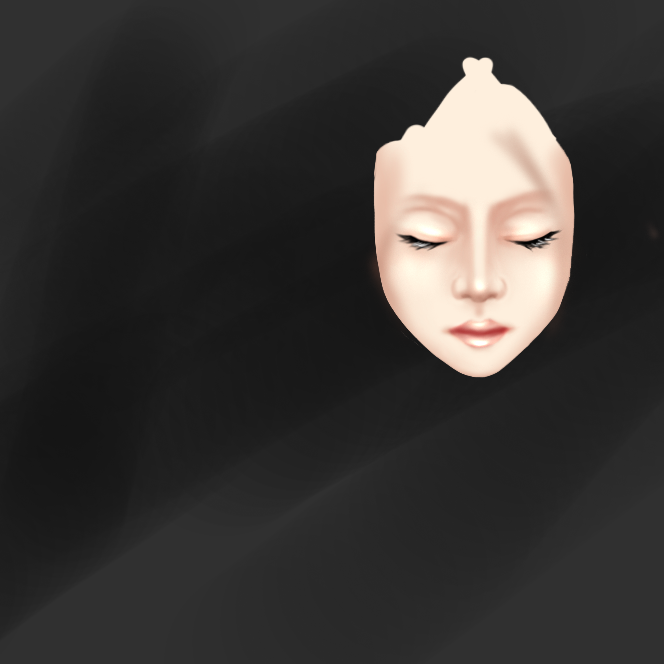 I just learned a few days ago how to set your brush to color dodge mode. I've always made a different layer set to color dodge if I wanted to make things shiny.
---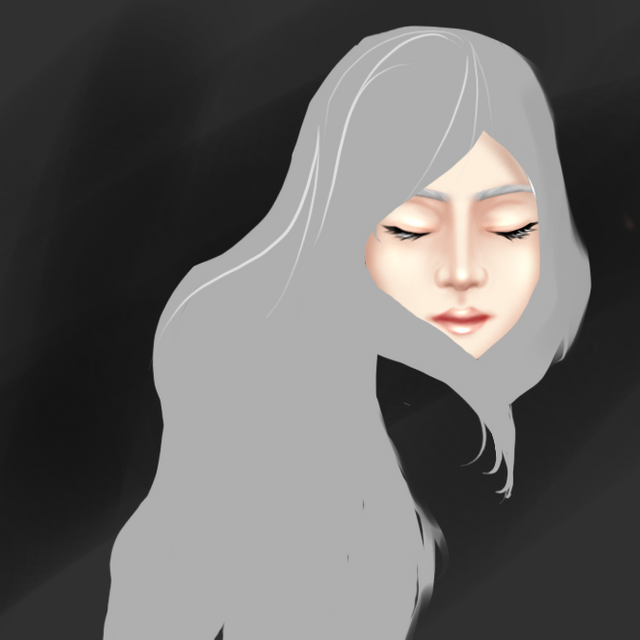 Did an eyebrow then copy pasted it. Theen, I added the base color of the hair.
---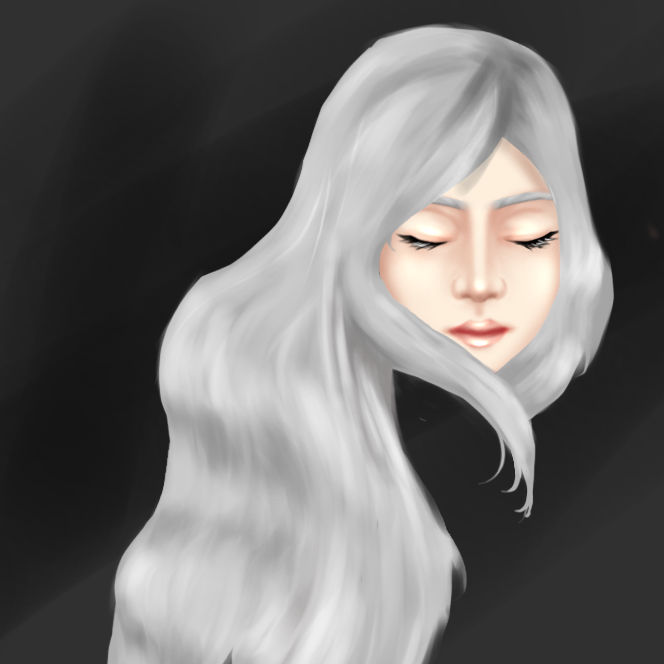 I've always used the 'Round Watercolor' brush for the hair. But as I was trying other brushes, I got curious with this one brush that I've always scrolled past through. 'Hard Round Pressure Opacity' if I'm not mistaken. It does the job but faster!
---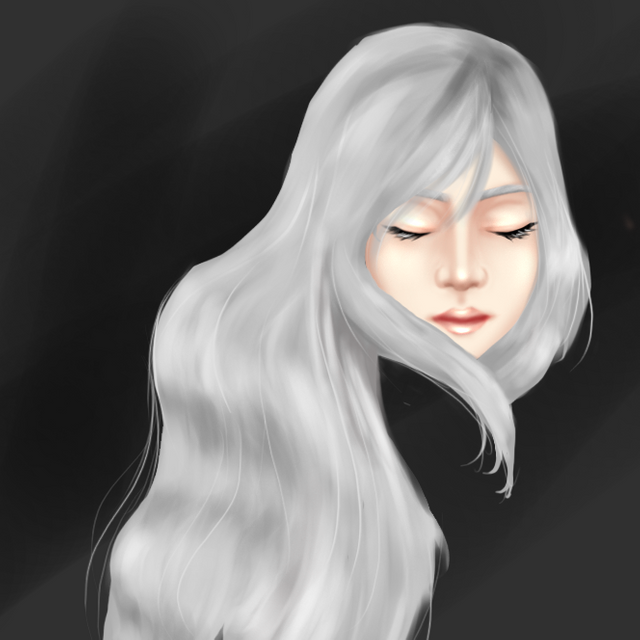 On a separate layer, I added loose hairs and bangs :>
---
Here's where things get magical :D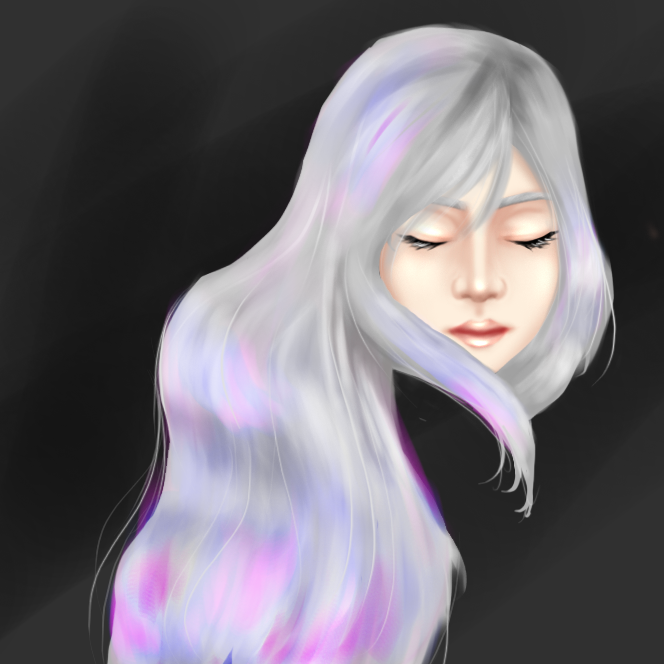 I added another layer to add the shiny blue and purple mix.
---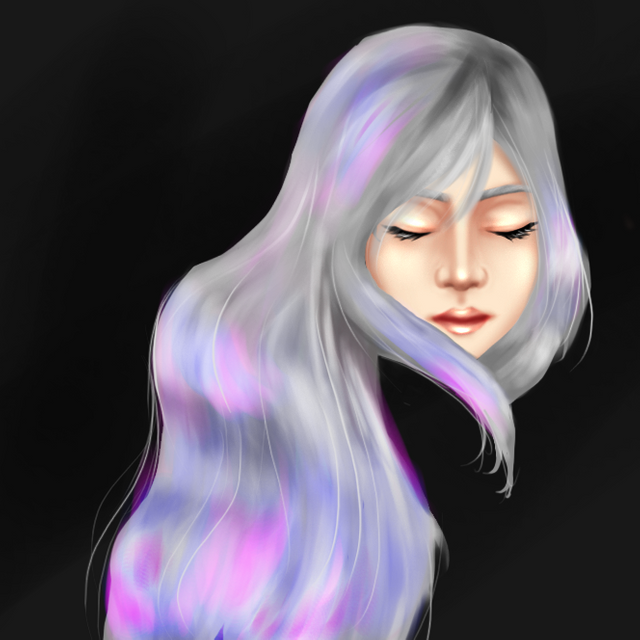 To add more effect, I made everything else darker.
---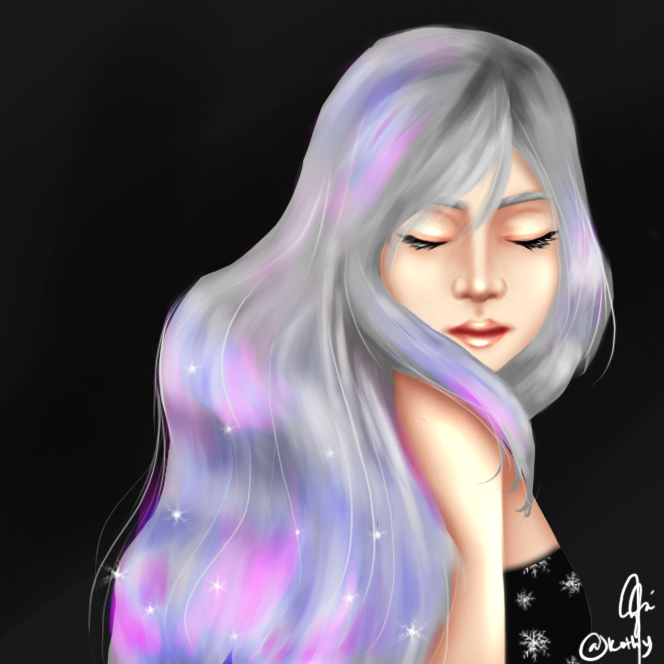 To top it all off, I added the little stars to suggest shine! And of course the rest of the body is necessary :>
---
That's about it!
---

Please check out the game we are working on!
---
Thank You!
I hope you guys enjoyed this one as well!
Feel free to comment any tips or suggestions. It will be greatly appreciated! If you liked the content, please leave an upvote. For more, please follow @kothy.
---
All images were drawn and edited by @kothy