Hey, guys! We got our internet connection back! After about two weeks of meditation losing access to internet, we finally got it paid! >u< As a celebration to my being-alive-again, here's something I did for school. I hope you like it!
---
A days ago, we were tasked to submit an art with literary art. Well, I'm not the most hardworking student; in fact, I am quite lazy uwu Sooo, I had this art submitted along with the first paragraph of the story I made for the contest :> It's not like a did a bad thing, right?
I mean, it's still my work, right?


Knowing a little bit more about noses, I had it repainted along with her mouth :D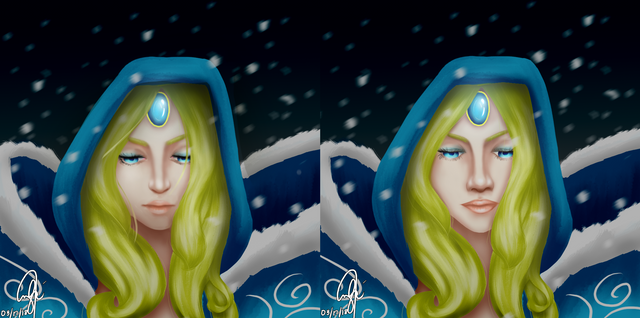 ---
Not long ago, I posted a drawing of Crystal Maiden along with the first chapter of a story I submitted to Tell A Tale contest.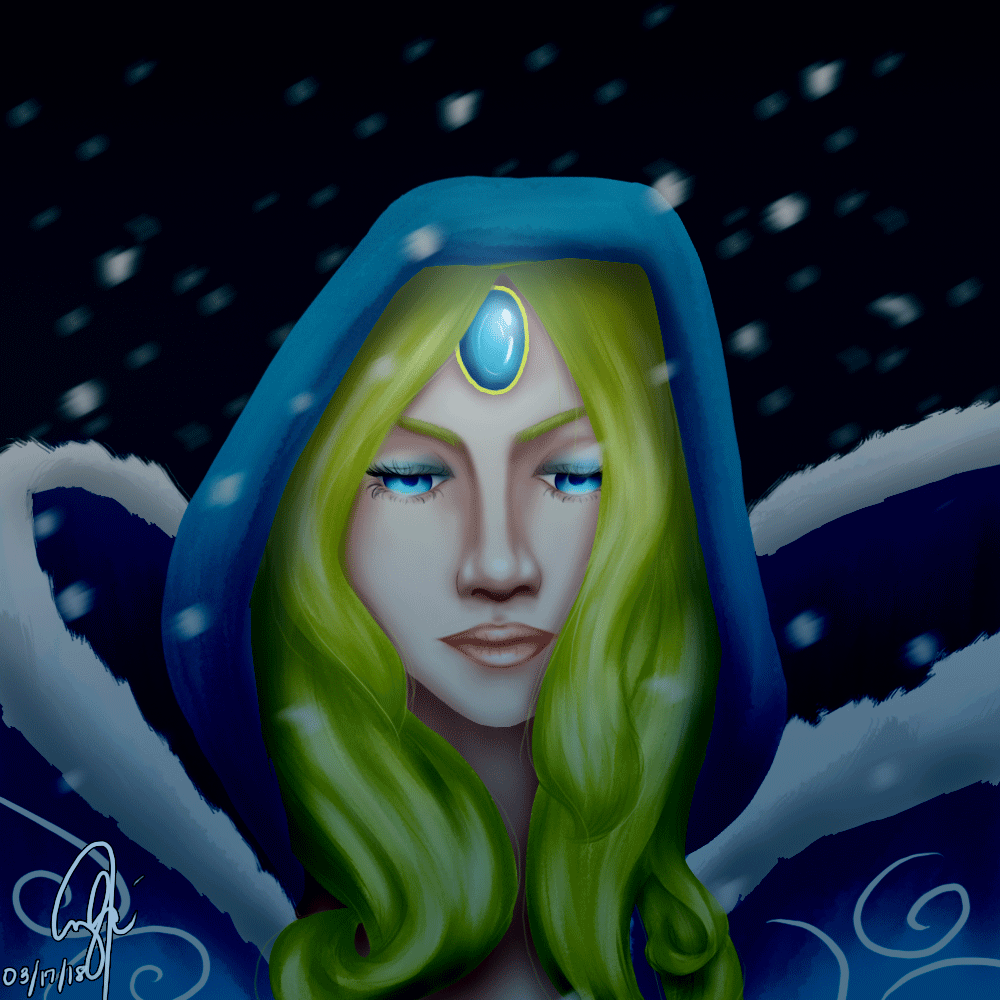 Here's the story if you're interested:
https://steemit.com/tellatale/@kothy/a-blessing-and-a-curse-tell-a-tale-contest
---
I made a GIF of it to allow the viewers to be err indulged in both the story and the art but originally, it was just a drawing. In addition to making a GIF version of it, I also added a bit of a blue hue to suggest coldness of the environment.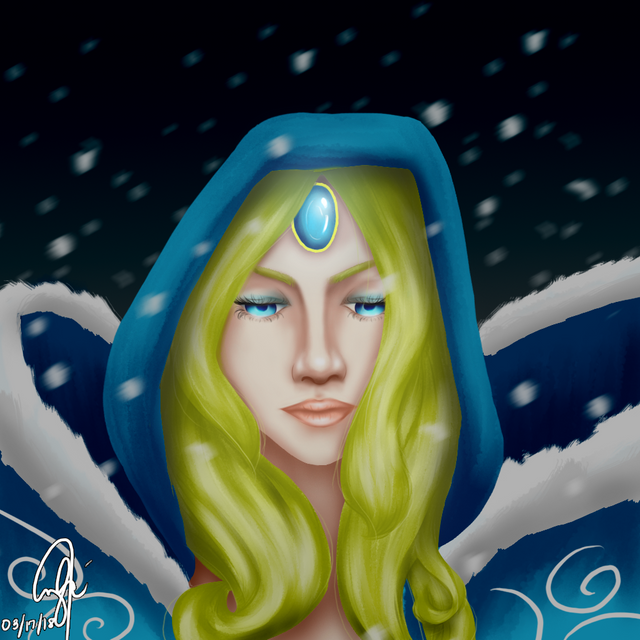 I realized that the thing that makes her face reaally weird is the angle of her nose. I made it so she would seem to be looking down but her nostril are still visible. I'm still working on my nose-ing skills but after a few alteration to the nose, I was satisfied.
---
---
Step by Step!
---
Liquify tool!
The Liquify filter lets you push, pull, rotate, reflect, pucker, and bloat any area of an image. The distortions you create can be subtle or drastic, which makes the Liquify command a powerful tool for retouching images as well as creating artistic effects. The Liquify filter can be applied to 8‑bits per-channel or 16‑bits per-channel images. sauce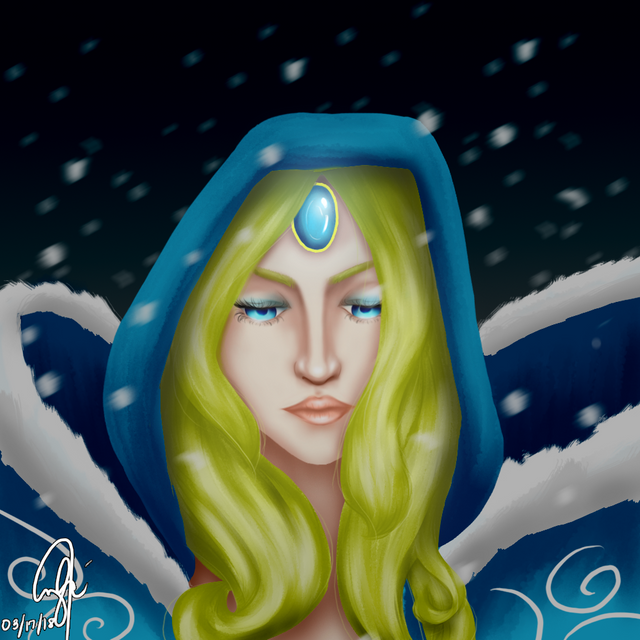 Best way to alter something without having to do everything again is by liquify in my opinion. I spent about 10 mins painting over it then erasing everything before I decided to use liquify tool. With this tool, I dragged the tip of the nose a little downwards and made it a little smaller.
---
Paint over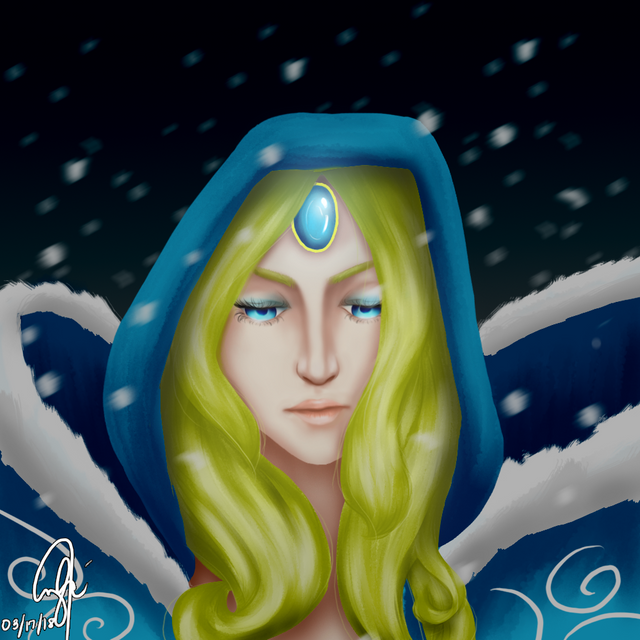 Using the liquified image as a reference, I managed to get the look I wanted. After I'm done with the nose, I got really bothered with the mouth and decided to repaint it as well >n<
---
Lighting, shadows and more liquifying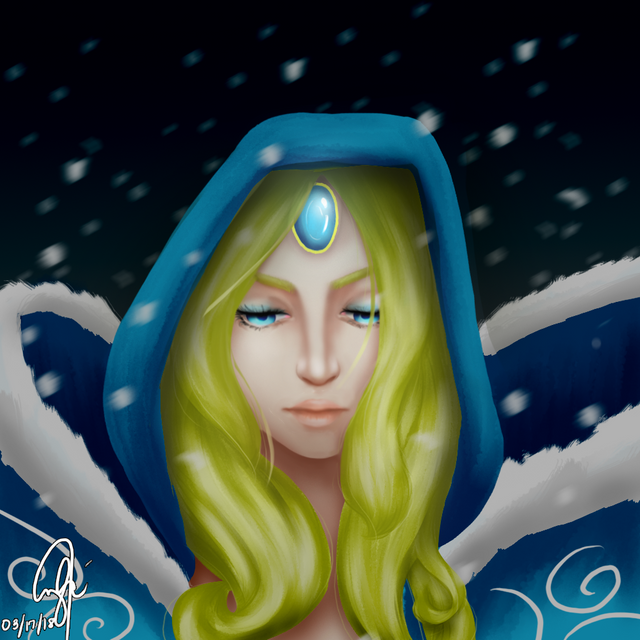 I few days before I worked on this, I was reminded by @adamada how lightings should be placed considering that she is looking down when I asked for constructive criticism regarding another art of a different character (which I will be posting soon). Theeen, the hair looked a little stiff so I added a few strands :> A few color dodge more and I was done! Ooh, I also added more lashes. I like long eye lashes :>
---
That's about it!
---
Thank You!
---
I hope you guys enjoyed this one as well!
Feel free to comment any tips or suggestions. It will be greatly appreciated! If you liked the content, please leave an upvote. For more, please follow @kothy.
---
All images were drawn and edited by @kothy
All rights reserved