A few Portraits Inbetween Paintings
A few Portraits Inbetween Paintings
---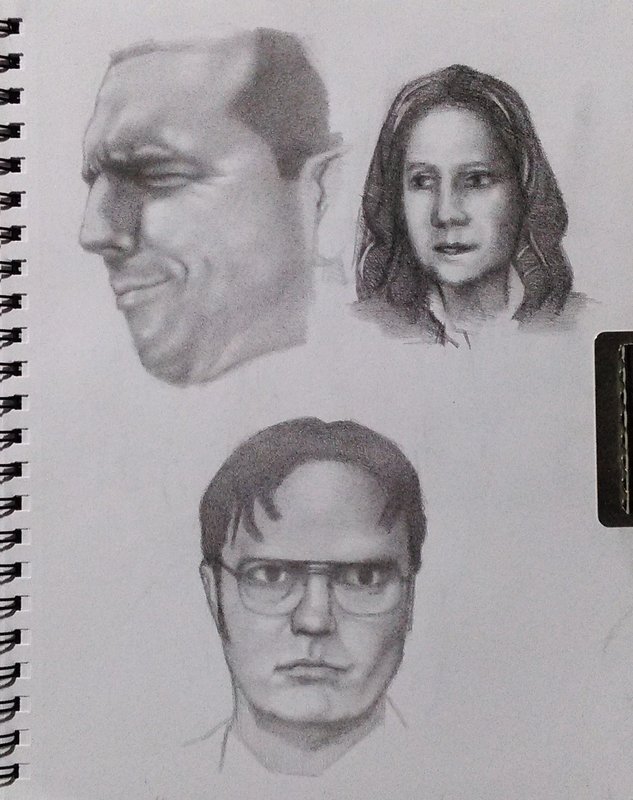 ---
Greetings Everyone,
Today I thought I'd share a few portrait drawings in graphite I've worked on inbetween paintings.
While I admit that I don't particularly do celebrity portraits, in this instance I thought it to be a healthy challenge to work on a few drawings of this nature from a very popular show such as the U.S. version of "The Office" because I thought it would force me to work on achieving more of a likeness rather than just a successful portrait.
I really enjoy these little breaks as they really do improve my long term work.
"Riddit dit didoo!"
---
Thanks for reading Everyone!
-James Hansen