晓晓私房画 Private Collection from Xiaoxiao (1)
七龙珠,满满的回忆杀呀有没有?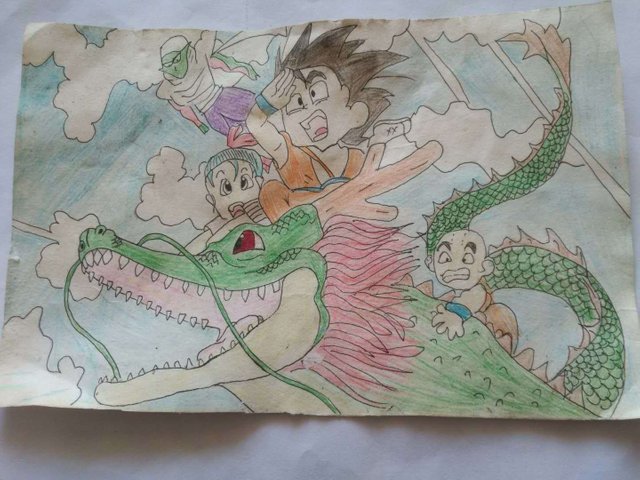 EXO 鹿晗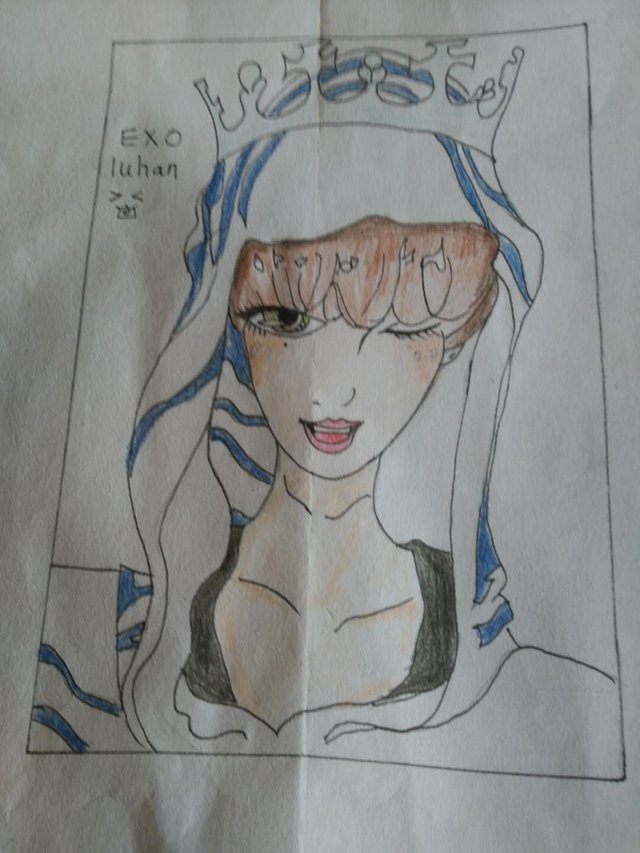 卡通头像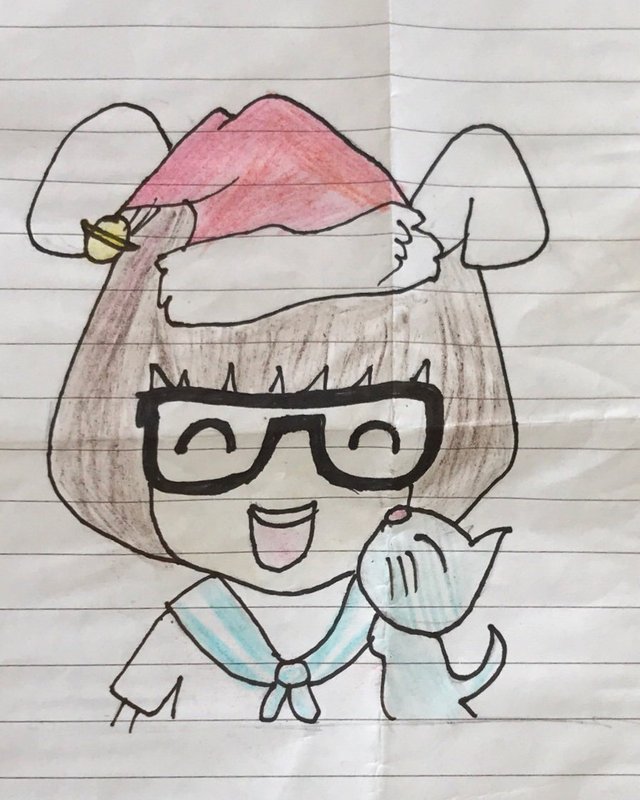 ---
谁是晓晓 about Xiaoxiao
晓晓是我的侄女,14岁了,住在我山东农村老家。她从小酷爱画画,能用彩笔描绘出自己喜欢的明星、风景和漫画人物。她的房间的墙上贴满了她自己的手绘的作品。几年前,家里人给她找了美术老师,每周做专业辅导。但是太多的课业压力和并不宽裕的家庭条件让她被迫放弃了对美术的追求。毕竟在中国农村,考学是能让孩子走出来的唯一途径,美术对于他们来说真的是奢侈品。
如果让语数外的考试和一个月几百块钱的学费耽误了孩子的发展,那真的是太可惜了。我希望Steem能给她一个展示自己的平台,让她看到,要坚持梦想,不要放弃。
我会不定期的在Steem上传她的作品,希望大家多多支持。你们还可以给我发图片留言,我会让晓晓画出手绘的版本。所有点赞收入将用于支付她的学习费用,帮助她实现自己的梦想。
Xiaoxiao is my niece, 14 years old, living in a small rural village in Shandong, China. She loves painting very much and with her pens, she can scratch out celebrities, beautiful natural scenes and cartoon characters. She has all her paintings sticked all over her bedroom. A couple of years ago, her family hired a private tutor for professional art coaching. But due to the high pressure on examination and lack of financial support, she had to give up the coaching. In the rural villages in China, passing the national college entrance test seems to be the only way for kids like Xiaoxiao to seek a bright future.
It will be a shame if the examination and the lack of a dozen of dollars every month hold back her dream to be an artist. So I hope Steem can give her a platform to show herself and let her know that many people all over the world love her painting and what her to continue.
I will upload her works from time to time to Steem. I hope everyone can support her by upvoting. You can also leave a message to me with a picture and I will ask Xiaoxiao to draw it with her magic pens. All the income from the posts will be donated to her tuition fee and give her a reason to stick with her dream