You are viewing a single comment's thread from:
RE: She stood in the Storm...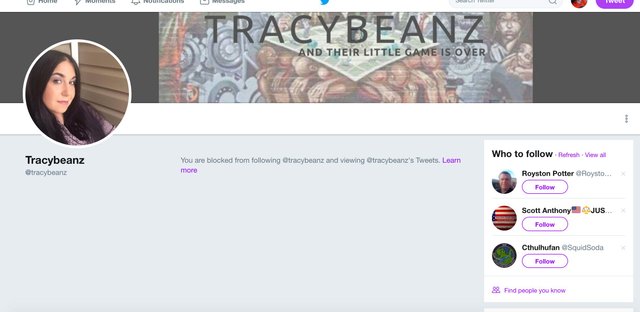 You can block me on twitter but not on steemit for asking questions and countering your bullshit.
Lolz 7k words of bullshit. Thanks for proving to me once again you are not going to accurately address the massive issues with what came out about you. So after all these months of you blatantly lying to everyone, we are now supposed to trust you?
Lolz, this rebuttal is all based on your word. Your word is worth jack shit right now. We told you months ago Q was a larp and you continued because you "don't care what the agenda is so long as you are the voice of it" lolz. Exactly what I said about you. You even constantly say "it doesn't matter who Q is", well it does if he is misleading people and people are lying about who he is. It also matters of the persona clearly changes. So once again you are dead wrong.
We have pointed out issues with your research, one major one is that you tried to paint Mueller as a white hat, and you pumped countless fear porn, mostly ASMR style "this is amazing" crap in your videos which you now revoked because you can't take the heat for putting up so much bad research.
Your lies just continue. You don't even have the courage to stand the fire and address this to your actual YouTube audience because you know you will lose to many of them which is why you took the chicken shit way out and posted a blog about it.
I still offer to debate you live anytime on Qallout.com about everything I ever said about you. Don't run Tracy it's Steemit. This is my platform and you can't hide from me on here.