Delegate To @Dpornco Bot - Earn Steem, By Enjoying Porn!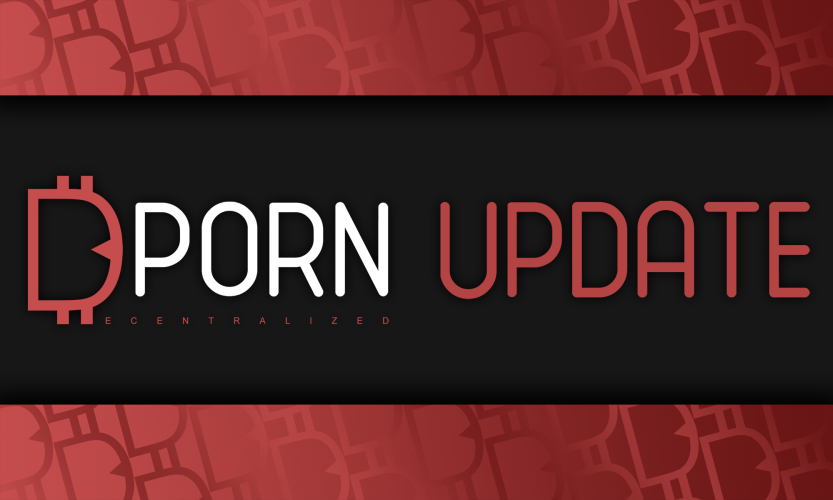 Dporn Is Now Accepting Delegation:
Yes, you heard right! Investing in the hottest thing going on in Steem, decentralized porn. Get Paid to Enjoy Porn ™! Who wouldn't want to do that?
You'll get your share of the 7% of the author rewards from the posts on Dporn.co NSFW website. Below is how you would start the process of delegating to the Dporn bot @dpornco easily.
To Delegate 50 SP- HERE
To Delegate 100 SP- HERE
To Delegate 500 SP- HERE
To Delegate 1000 SP- HERE
To make your own custom delegation go here:
https://steembottracker.com/delegation.html or modify this link: https://v2.steemconnect.com/sign/delegate-vesting-shares?delegatee=dpornco&vesting_shares=xxx%20SP. Change the XXX to be the amount of SP that you want to delegate.
How It Works:
Our system for paying delegators will be fairly simple. You (the delegator) can delegate any amount of STEEMPOWER that you want to our upvoting account (@dpornco). Every week, we'll take a snapshot of how much users have delegated every day. It will be at a random time during the day to prevent users from gaming the system. Weeks will last from Monday to Sunday, and payouts will happen on Mondays. Daily snapshots will ensure that you get paid even if you don't delegate for a full period of one week. Your earnings will be added up and at the end of the week, they will be sent to you.
Our payment account will be constantly powering down to pay users. We will send you your share of your earnings then. 7% of our revenue will go towards paying delegators.
Bonus:
You can also get free PORND for delegating. Each day we will be distributing 1,000 PORND tokens to delegators, based on the percentage of their delegation. We have already started this, and if you have delegated to dpornco, you can see how much you've accumulated here:
https://docs.google.com/spreadsheets/d/11ckSzj-5lIZH2LcNZrlqf291v4Y_agR_EuPv7uFdt9M/edit?usp=sharing
Just go to the PORND HODL tab in the bottom and you'll be able to access your holding. To claim your tokens, just send a 0.001 STEEM/SBD transaction to @dporn with the memo "withdrawal (amount to withdraw, can be blank to withdraw full amount) (bitshares account to withdraw to)".
So if @foxon has 1291.7 PORND in the HODL tab, he can send a 0.001 transaction to @dporn with the memo "Withdrawl 1291.7 foxonbitshares" to withdrawal the full amount, or he can do a partial withdrawal by specifying how much he wants to withdraw. Because this is manually done right now, it can take some time for the transaction to go through so please be patient.
Looking down in the future for the benefits of owning Dporn Tokens:
A future SMT Token 1:1 Airdrop
Getting PornD listed on an exchange
Just some things to think about.
Where To Reach The Dporn Community
We just wanted to post this as a reminder to all and of course if you are a developer come aboard the Dporn train! Dporn is open source.
You can reach us in many spots below:
Join our curation trail get a cut of the author rewards!
Discord: https://discord.gg/n9Z4qFc
Twitter: https://twitter.com/dpornco
Reddit: https://www.reddit.com/r/dpornco
Telegram: https://t.me/joinchat/H3ILwBJub9Y98Idsl9t8IA
Github: https://github.com/dpornco/DPorn