dPoll Weekly 52
dPoll Report: Weekend Edition
Table of Contents
About dPoll
dPoll Witness
What happened on dPoll last week?
Our wonderful group of Sponsors
About dPoll
dPoll is a polling application on top of Steem. It utilizes an account based voting system and stores poll and voting data on the blockchain. You can find it at dPoll.io.
Here is a handy How-to for creating dPolls.
dPoll Witness
In a time where witnesses are shutting their servers because of economic reasons, dPoll is ready to support the Steem blockchain as a platform witness.
If you have a free spot in your witness list consider voting for @dpoll.witness via this handy link.

If you have any feedback, go to our issues page at Github, check out the source code at github repository. or drop by at our Discord server.
What happened on dPoll last week?
@btcsam is planning a giveaway to celebrate a Steem milestone:
I reached 1,100 post + Giveaway
---
@psos: OK BOOMER
What generation do you belong to?

---
@d-zero found some APPICS merch:
Have you bought any APPICS Merch?
---
@d-zero also wanted to know how you are doing at Splinterlands:
What is your Splinterlands Guild Hall Level?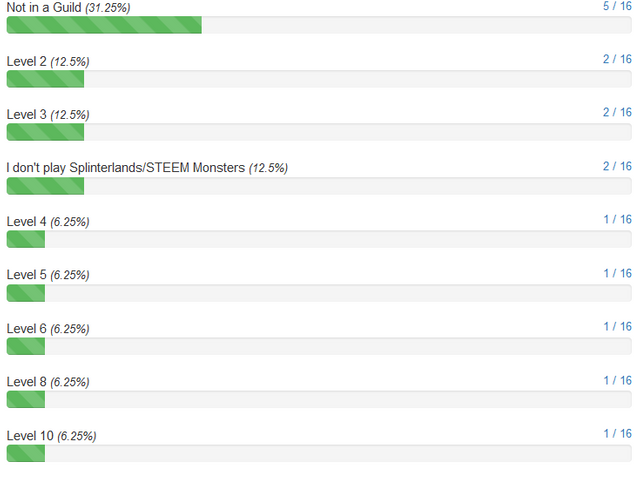 ---
@bxlphabet is encouraging you to check out Tasteteem:
dPoll Do you review restaurants for @tasteem on STEEM?
---
@nextcolony is selling some of their in-game tokens in a pre-sale. @vimukthi wants to know if you are interested:
Are You Investing Into The Stardust Pre-Sale of @nextcolony?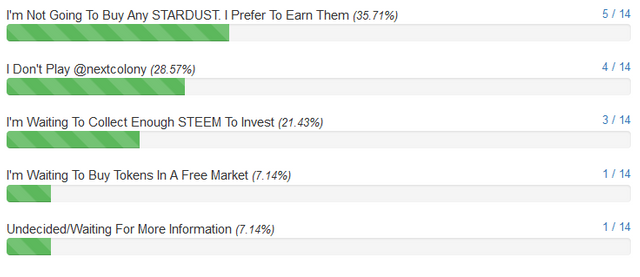 ---
@mittwochsquickie launched a poll to decide on next weeks topic:
---
Our wonderful group of supporters
30 Sponsors are supporting dPoll with a total of 20157 SP in delegations.
Thanks to our wonderful sponsors for their support of dPoll:
| Sponsor | Delegation level [SP] |
| --- | --- |
| @realself | 5'000 |
| @chitty | 4'000 |
| @pharesim | 2'500 |
| @shaka | 2'000 |
| @utopian.pay, @favcau, @emrebeyler | 1'000 |
| @voronoi | 750 |
| @ryanlj, @tolgahanuzun | 500 |
| @techslut, @boontjie | 250 |
| @espoem, @crokkon, hatoto, @axeman, @forykw, @isnochys | 100 |
| @mahsumakbas, @devann, @nerdtopiade, @akomoajong, @abbak7, @bluerobo, @akdx, @vimukthi, @d-zero | 50 |
| @murattatar, @tdre, @mobi72 | 25 |
Sponsors will receive a weekly reward for supporting the project. If you want to support the development and engagement on dPoll, you can delegate some Steem Power and instantly become a sponsor.
---
---
Join dPoll on Discord: https://discordapp.com/invite/ZcV8SGr
---
If you want to support @dpoll.curation, you can also delegate Steem Power.
Steem connect links to delegate: