dPoll Weekly 50
dPoll Report: Weekend Edition
Table of Contents
About dPoll
dPoll Witness
What happened on dPoll last week?
Our wonderful group of Sponsors
About dPoll
dPoll is a polling application on top of Steem. It utilizes an account based voting system and stores poll and voting data on the blockchain. You can find it at dPoll.io.
Here is a handy How-to for creating dPolls.
dPoll Witness
In a time where witnesses are shutting their servers because of economic reasons, dPoll is ready to support the Steem blockchain as a platform witness.
If you have a free spot in your witness list consider voting for @dpoll.witness via this handy link.

If you have any feedback, go to our issues page at Github, check out the source code at github repository. or drop by at our Discord server.
What happened on dPoll last week?
Many feel that the upvoting of comments has decreased after the last fork. @enforcer48 wants to put some numbers to this feeling:
Do you still upvote comments under your posts?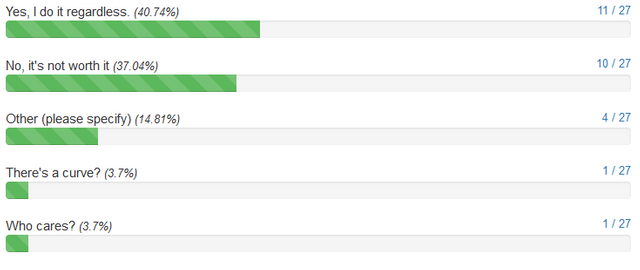 ---
There are a few games based on Steem. @rentmoney wants to know which you already tried out:
What Steem Blockchain Games Have You Played?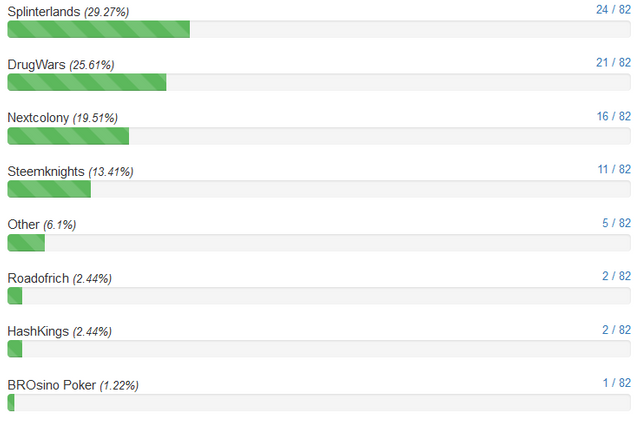 ---
@contestkings have launched a token which lets holders participate in a drawing twice per week. @vimukthi wants to know if his readers like the idea:
Are You Investing in CK Tokens For Their Tier Based Bi-Weekly (Lottery) Rewards?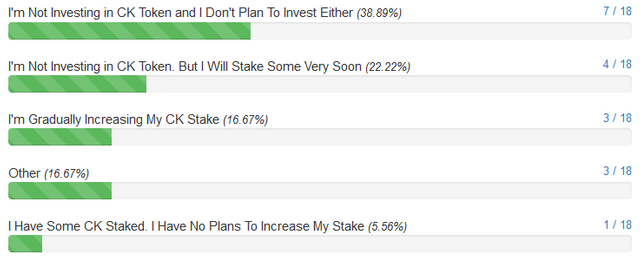 ---
Most will remember when suddenly Pokemons spilled out into the real world. @jacobyu wants to know who is playing:
---
We all enjoy open source software every day. Most of the time we don't even notice. @xplosive wants to know if you have supported open source in some way:
Have you ever donated any cryptocurrency to free/open source software developers or communities?
---
@oadissin wants to direct your attention to this curious Steem project: learn to type on a blockchain. They even have their own Steem-Engine token.
TypeEarn is a fun project launch with TPC, Did you know about it?
---
Our wonderful group of supporters
29 Sponsors are supporting dPoll with a total of 19141 SP in delegations.
Thanks to our wonderful sponsors for their support of dPoll:
| Sponsor | Delegation level [SP] |
| --- | --- |
| @realself | 5'000 |
| @chitty | 4'000 |
| @pharesim | 2'500 |
| @shaka | 2'000 |
| @utopian.pay, @favcau | 1'000 |
| @voronoi | 750 |
| @ryanlj, @tolgahanuzun | 500 |
| @techslut, @boontjie | 250 |
| @espoem, @crokkon, @forykw, @isnochys, @axeman, hatoto | 100 |
| @mahsumakbas, @devann, @nerdtopiade, @akomoajong, @abbak7, @bluerobo, @akdx, @vimukthi, @d-zero | 50 |
| @murattatar, @tdre, @mobi72 | 25 |
Sponsors will receive a weekly reward for supporting the project. If you want to support the development and engagement on dPoll, you can delegate some Steem Power and instantly become a sponsor.
---
---
Join dPoll on Discord: https://discordapp.com/invite/ZcV8SGr
---
If you want to support @dpoll.curation, you can also delegate Steem Power.
Steem connect links to delegate: