dPoll Weekly 46
dPoll Report: Weekend Edition
Table of Contents
About dPoll
dPoll Witness
What happened on dPoll last week?
Our wonderful group of Sponsors
About dPoll
dPoll is a polling application on top of Steem. It utilizes an account based voting system and stores poll and voting data on the blockchain. You can find it at dPoll.io.
Here is a handy How-to for creating dPolls.
dPoll Witness
In a time where witnesses are shutting their servers because of economic reasons, dPoll is ready to support the Steem blockchain as a platform witness.
If you have a free spot in your witness list consider voting for @dpoll.witness via this handy link.

If you have any feedback, go to our issues page at Github, check out the source code at github repository. or drop by at our Discord server.
What happened on dPoll last week?
@shaka hosted another collage competition:
LMAC #26 - The Finalists! Vote for your favorite entry and help decide who the winners will be!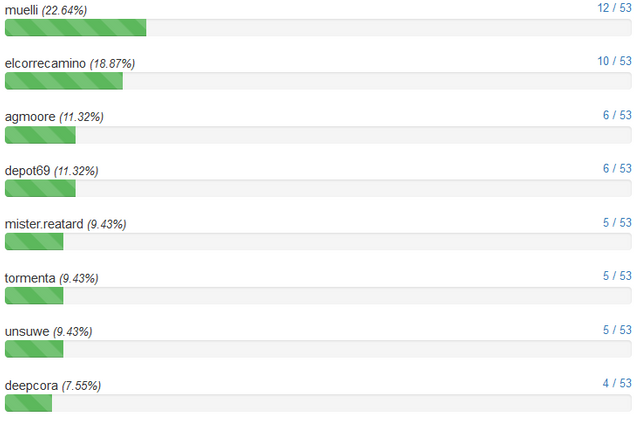 ---
@bxlphabet was curious if people only used tribe tags and a general front end or if they actively go on the tribe frontends:
dPoll Do you use any tribe frontends to post on STEEM?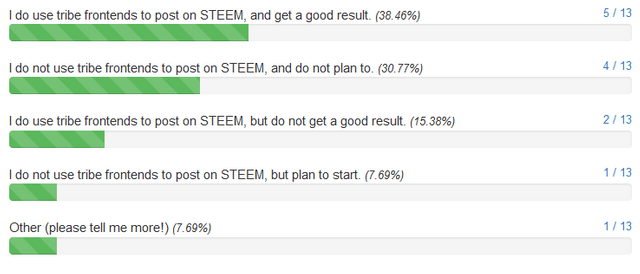 ---
Video platforms are a great way to learn and find information. @vimukthi wants to find out where you find the best educational content:
What Type of Financial Education Do You Like The Most? +YouTube Channel Recommendations

---
@aschatria is curious to know why you tried out Steem in the first place:
What was your reason for joining the Steemit?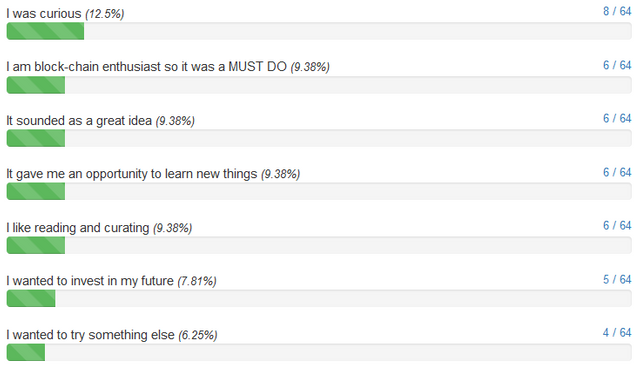 ---
@forykw wants to know who makes a difference on steem for you. Who has a high impact on the perception of Steem to you and others:
---
Jeff Bezos has a useful question he asks about the world and business: what doesn't change?
Meaning that it is easier to predict the long term than next year. @ching-chong has a different take on that:
Which of the following events do you think will DEFINITELY happen in 100 years time?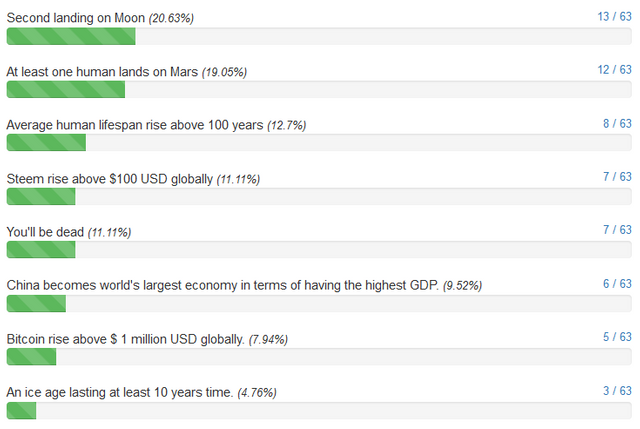 ---
Long term predictions are easy, you say?
@cryptorg wants you to riddle him this: when will electric cars take over?
When electric cars will sell better than fuel based cars?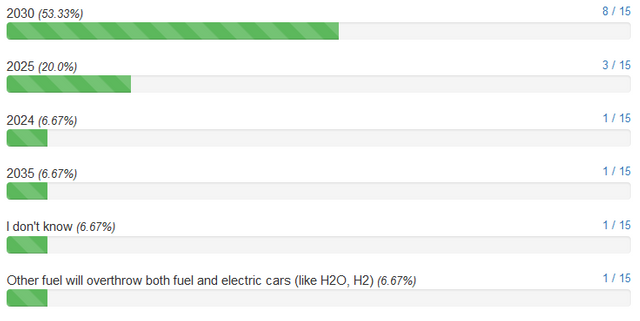 ---
Our wonderful group of supporters
29 Sponsors are supporting dPoll with a total of 19037 SP in delegations.
Thanks to our wonderful sponsors for their support of dPoll:
| Sponsor | Delegation level [SP] |
| --- | --- |
| @realself | 5'000 |
| @chitty | 4'000 |
| @pharesim | 2'500 |
| @shaka | 2'000 |
| @utopian.pay, @favcau | 1'000 |
| @voronoi | 750 |
| @ryanlj, @tolgahanuzun | 500 |
| @techslut, @boontjie | 250 |
| @espoem, @crokkon, @forykw, @isnochys, @axeman | 100 |
| @mahsumakbas, @devann, @nerdtopiade, @akomoajong, @abbak7, @bluerobo, @akdx, @vimukthi, @d-zero | 50 |
| @hatoto, @murattatar, @tdre, @mobi72 | 25 |
Sponsors will receive a weekly reward for supporting the project. If you want to support the development and engagement on dPoll, you can delegate some Steem Power and instantly become a sponsor.
---
---
Join dPoll on Discord: https://discordapp.com/invite/ZcV8SGr
---
If you want to support @dpoll.curation, you can also delegate Steem Power.
Steem connect links to delegate: