dPoll Weekly 44
dPoll Report: Weekend Edition
Table of Contents
About dPoll
dPoll Witness
What happened on dPoll last week?
Our growing group of Sponsors
About dPoll
dPoll is a polling application on top of Steem. It utilizes an account based voting system and stores poll and voting data on the blockchain. You can find it at dPoll.io.
Here is a handy How-to for creating dPolls.
dPoll Witness
In a time where witnesses are shutting their servers because of economic reasons, dPoll is ready to support the Steem blockchain as a platform witness.
If you have a free spot in your witness list consider voting for @dpoll.witness via this handy link.

If you have any feedback, go to our issues page at Github, check out the source code at github repository. or drop by at our Discord server.
What happened on dPoll last week?
@theycallmedan launched another great contest. This time it is all in the name of #NewSteem:
#NewSteem Twitter Memes & Gif Contest DPoll
There are a lot of prices going around:
1st place: 530 Steem Power + 5,300 Steem Power delegation for one year.
2nd place: 530 Steem Power
3rd place: 260 Steem Power
4-8th: 80 Steem Power
This contest lasts until the 18th of September 2019
This contest will be judged according to stakes. Here is a link to see the weighted results.
---
@maarnio1 posted another compound poll about his many coin performance posts.
How will the crypto contests perform in August?
70% of voters expect August to be range bound.
---
@enforcer48 is also in a #NewSteem spirit. But why are you?
Why are you still on the Steem Blockchain?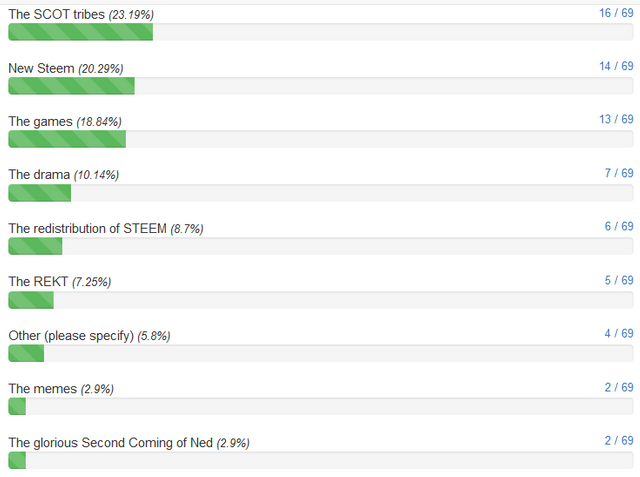 ---
@d-zero did some housekeeping and discovered that many witnesses dropped out of the game:
13% of Top 100 Witnesses are inactive: Have you recently checked for inactive witnesses you've voted for?
33% of you are checking regularly and another 33% took his post as motivation to look into their witness voting.
---
@steempope is judging your harshly - all the time. Nothing you can do about that.
Greta is judging your flying habits. @devann wants to know if you are impressed by any of this:
Do you ask for your flight's carbon pollution when you book a flight ticket?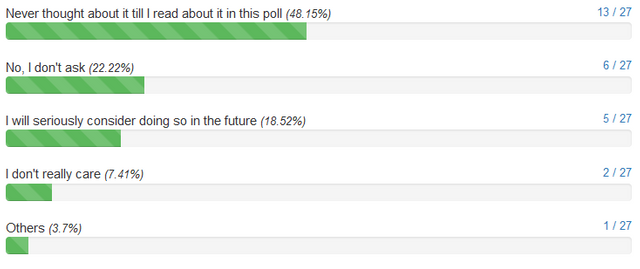 ---
Considering that gaming is on top of mind of many Steemians this poll has quite a surprising result:
Do you considered eSports an actual sport?
Only 60% think it is a legitimate sport.
---
This question by @literalypotato is as old as Scot:
Do You Power Up Your Scot Tribe Tokens?
76% of you power up all the coins they can get their hands on.
---
@meins0815 is looking for some feedback about his literary project. Seven parts are already in the bag but he hesitates if he should publish on Steem now, later or somewhere else: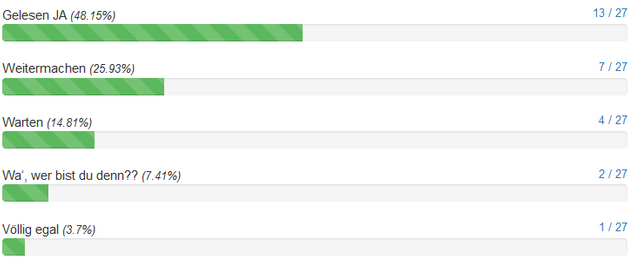 ---
@d-zero has found the proposal by @steemchiller to support his development of steemworld.org.
Are you supporting the "SteemWorld Support" on SPS for continued features and development?
Here is a link to the proposal. As of now the propsal is backed by 300 voters and has achieved 50% of the necessary votes.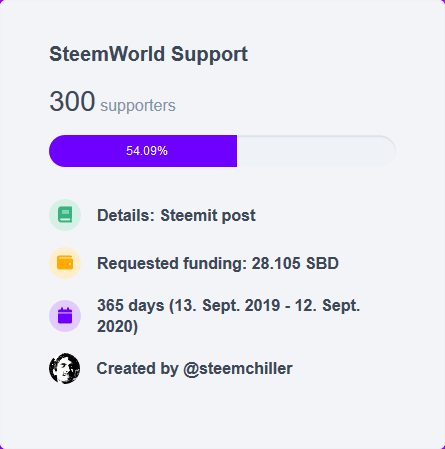 ---
Recession talk is big at the moment. @mitty is wondering how to prepare. How can you maintain the value of your assets:
Smells Like Recession. Where Do You Think Your Money Is Safer?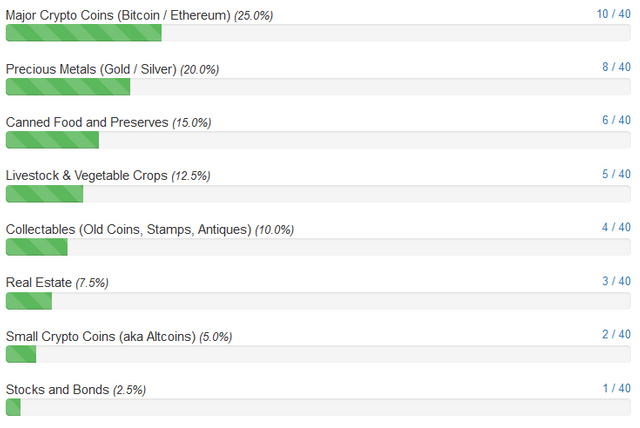 ---
Our wonderful group of supporters
29 Sponsors are supporting dPoll with a total of 19072 SP in delegations.
Thanks to our wonderful sponsors for their support of dPoll:
| Sponsor | Delegation level [SP] |
| --- | --- |
| @realself | 5'000 |
| @chitty | 4'000 |
| @pharesim | 2'500 |
| @shaka | 2'000 |
| @utopian.pay, @favcau | 1'000 |
| @voronoi | 750 |
| @ryanlj, @tolgahanuzun | 500 |
| @techslut, @boontjie | 250 |
| @espoem, @crokkon, @forykw, @cwow2, @isnochys, @axeman | 100 |
| @mahsumakbas, @devann, @nerdtopiade, @akomoajong, @abbak7, @bluerobo, @akdx, @vimukthi | 50 |
| @hatoto, @murattatar, @tdre, @mobi72 | 25 |
Sponsors will receive a weekly reward for supporting the project. If you want to support the development and engagement on dPoll, you can delegate some Steem Power and instantly become a sponsor.
---
---
Join dPoll on Discord: https://discordapp.com/invite/ZcV8SGr
---
If you want to support @dpoll.curation, you can also delegate Steem Power.
Steem connect links to delegate: