Poll Post: What is Your All Time High With Actifit?
---
I have had a few discussions with some friends and concluded that actifit looks cool for me to get on it.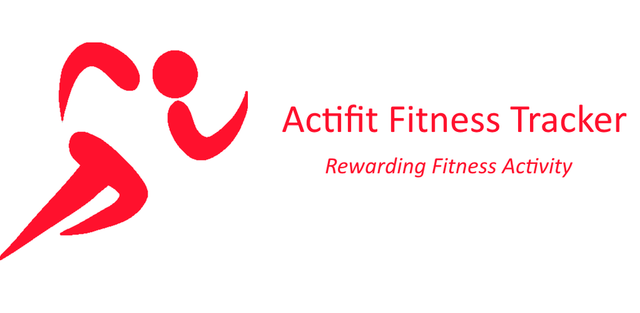 Source
Of course, I enjoy sitting in front of a computer or simply manipulating my phone for an entire day but I know I ought to be doing some sports once in a while and I am currently thinking about using Actifit dApp as my motivation.
I have tried Actifit on three occasions, all of which I gave up on reaching the 5,000 counts threshold limit. Here is a screenshot of my Actifit Stats;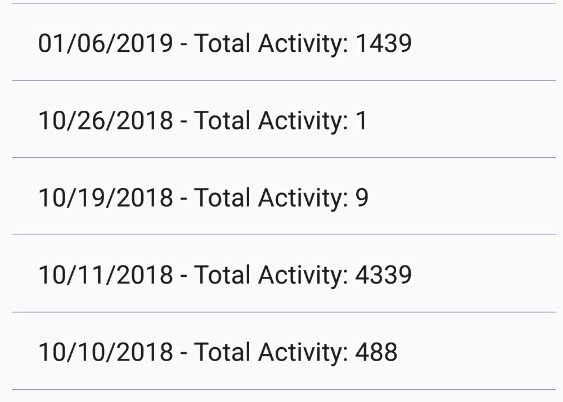 Please hold your laughter 😄🙈🙊
Again, I decided to check out all features of the dApp to maybe get some useful information or tips. Behold, I stumbled on the daily leaderboard of Actifiters and the top five was looking like this;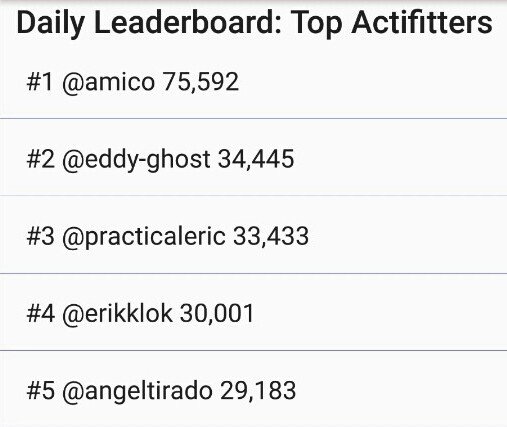 I was amaze by the numbers and feel it's not humanly possible lol but yeah I know my great friend @thereikiforest has reached 106k but I am not sure this is her all time highest count.
What to do?
For this poll, simply vote on the range of counts that suits your all time highest. You can also drop the count as an additional comment.
Vote on the poll at https://dpoll.xyz or simply click here to vote directly on the poll.
I am calling on some actifiters that I know to participate in survey. This includes;
@kaylinart @d00k13 @jk6276 @amico @burlarj @minhaz @clicked @onealfa @ketcom @steemfuture @emergehealthier @eddy-ghost @practicaleric @erikklok @angeltirado
I hope to get motivated with your responses.
Thank you for your time!
@akomoajong 21/01/2018
---
0 (I have never used Actifit fitness tracker App)
---
---
---
---
---
---
---
---
---
Answer the question at dpoll.xyz.