#doyougrow rhubarb? It has to be my favourite perennial. Free food that produces year after year without effort. Amazing, right?
Some of a rhubarb harvest from last spring. That is me behind there!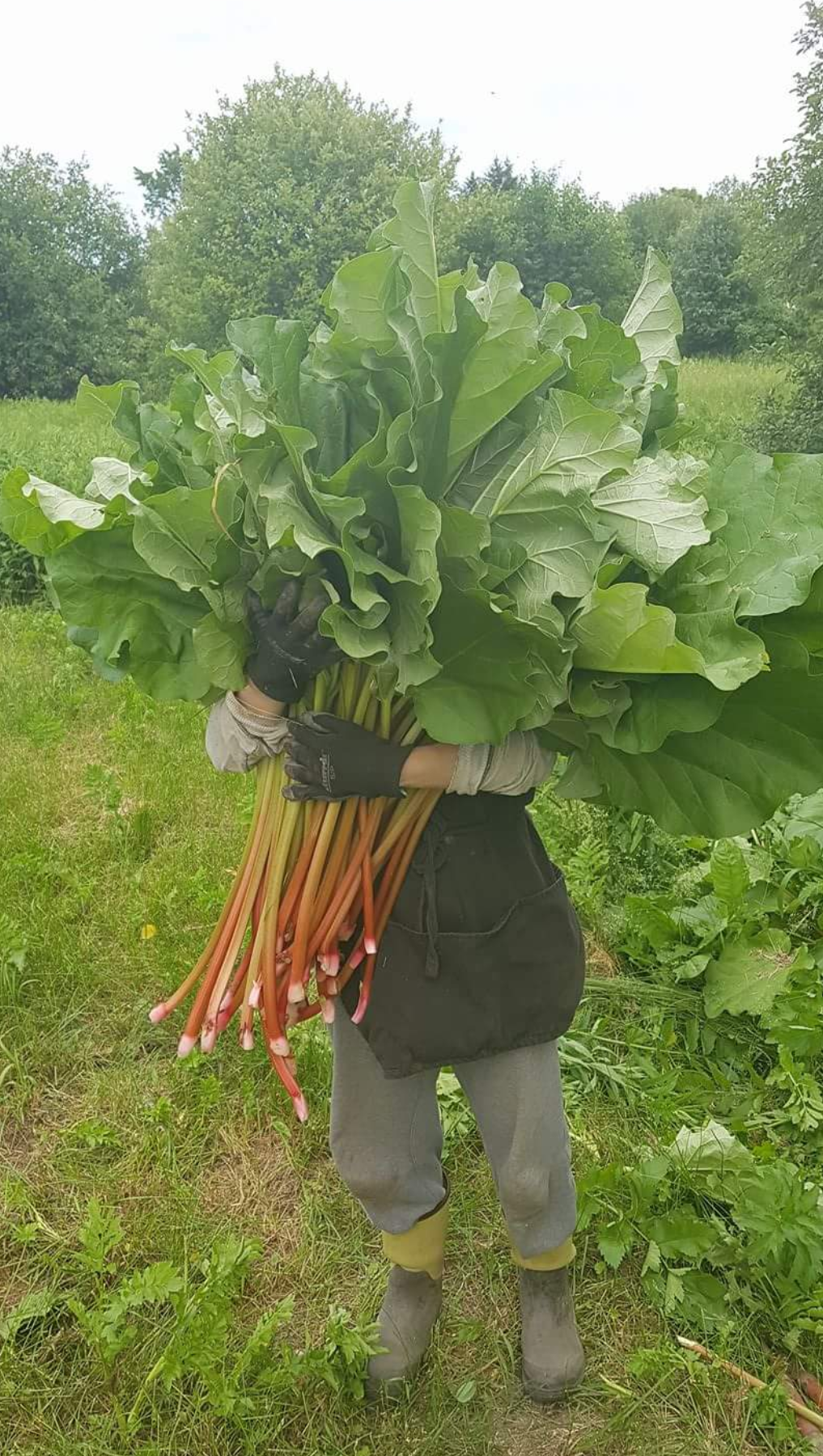 The stalks and leaves of the rhubarb plant die back before first frost of the fall, but the plants are among the first to awaken in early spring. I think it is our first harvest every year!
Rhubarb waking up...you can see easily where you could divide the crowns into new plants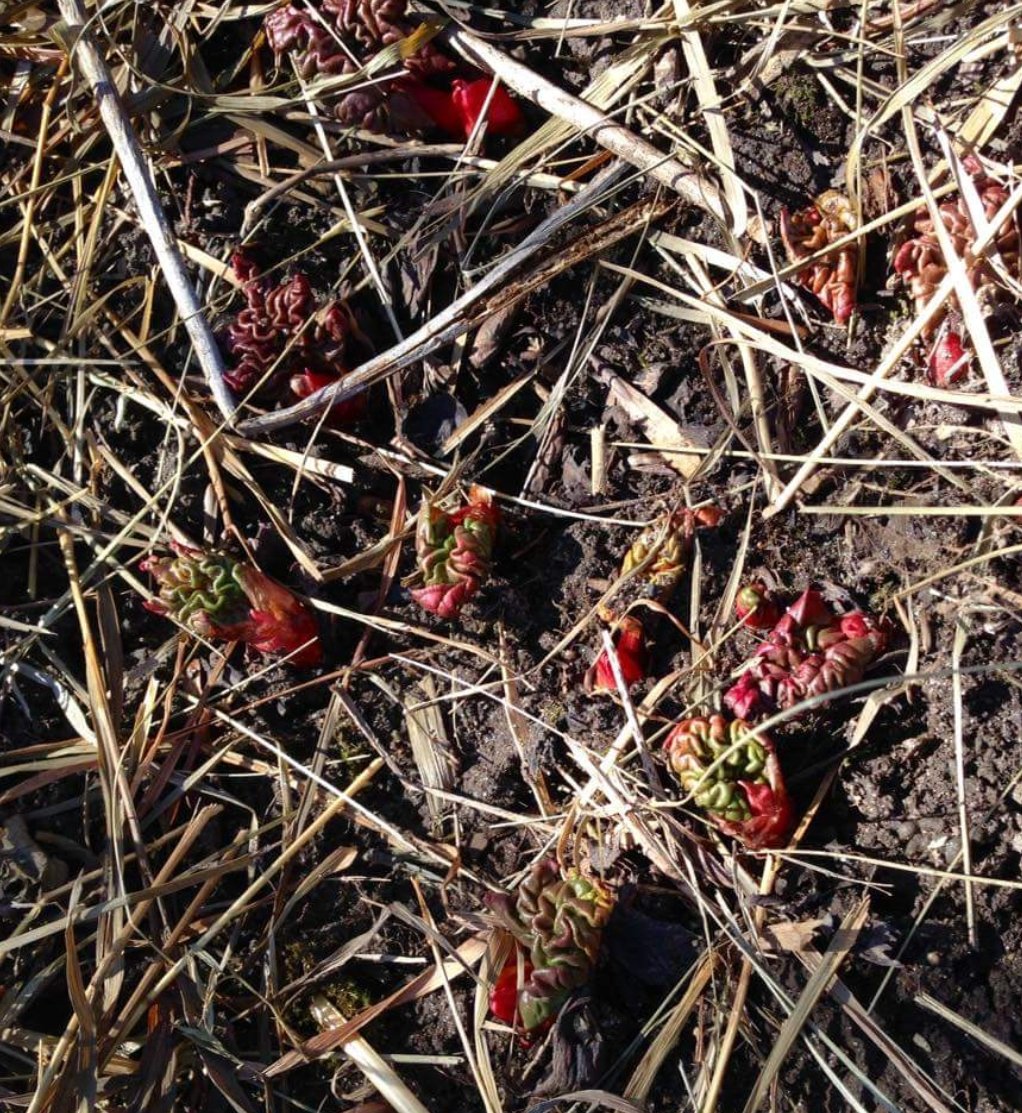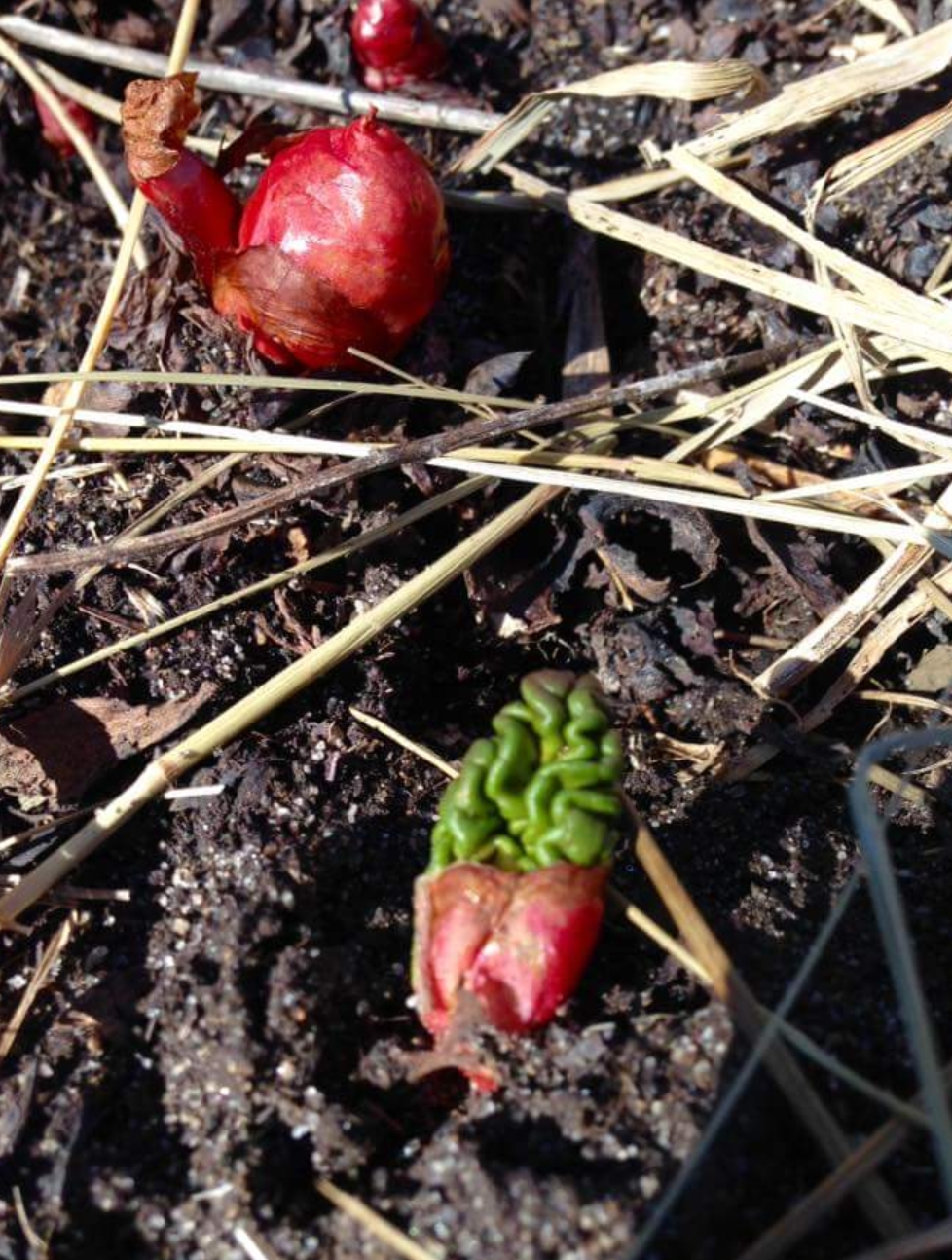 Stunning foliage, but remember the leaves are poisonous!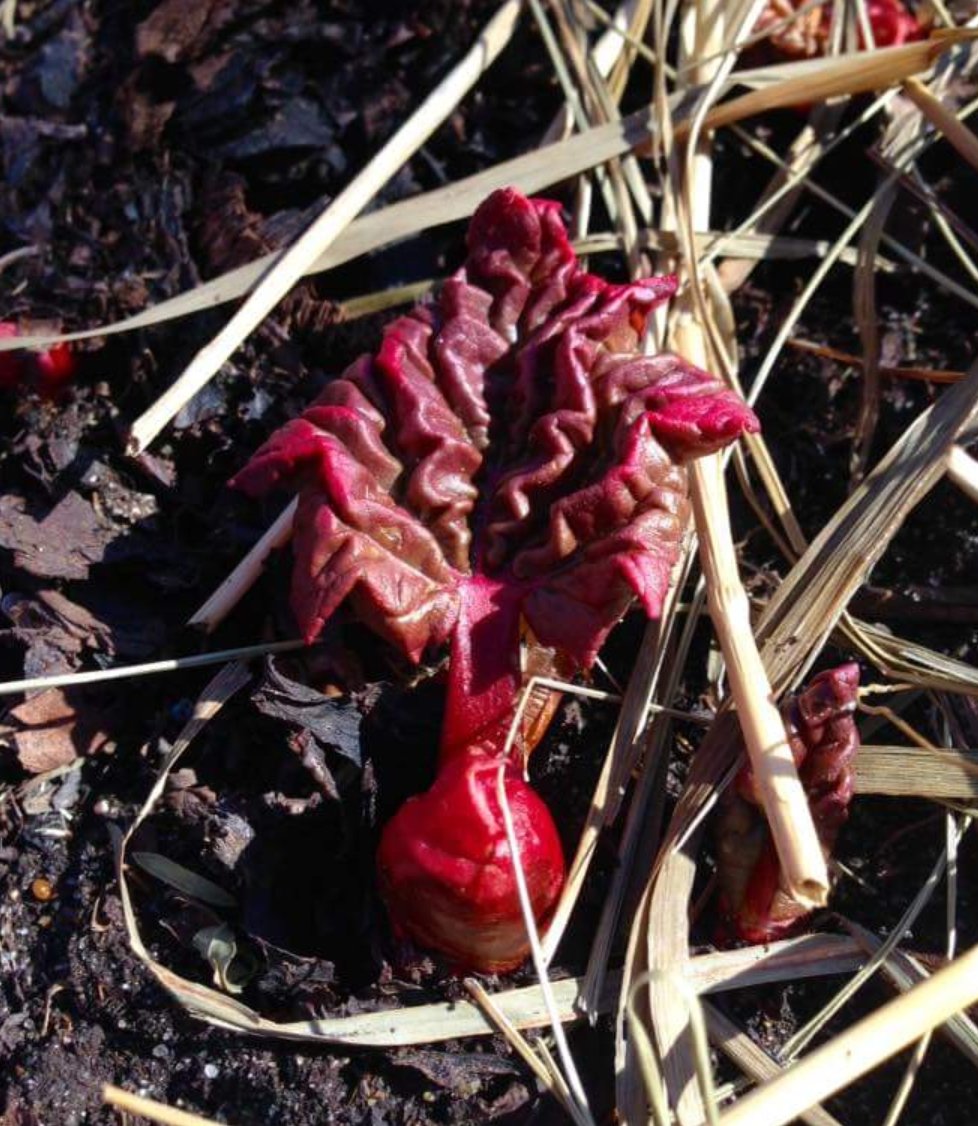 Many of us have inherited a plant by moving somewhere that had an existing one, or maybe you've been gifted with a few crowns from someone's own plant. Rhubarb is notoriously easy to divide and propagate, it will overtake a garden spot in a few years if not managed! Dividing it and sharing it does the plant good.
This plant needs to be divided, it is huge!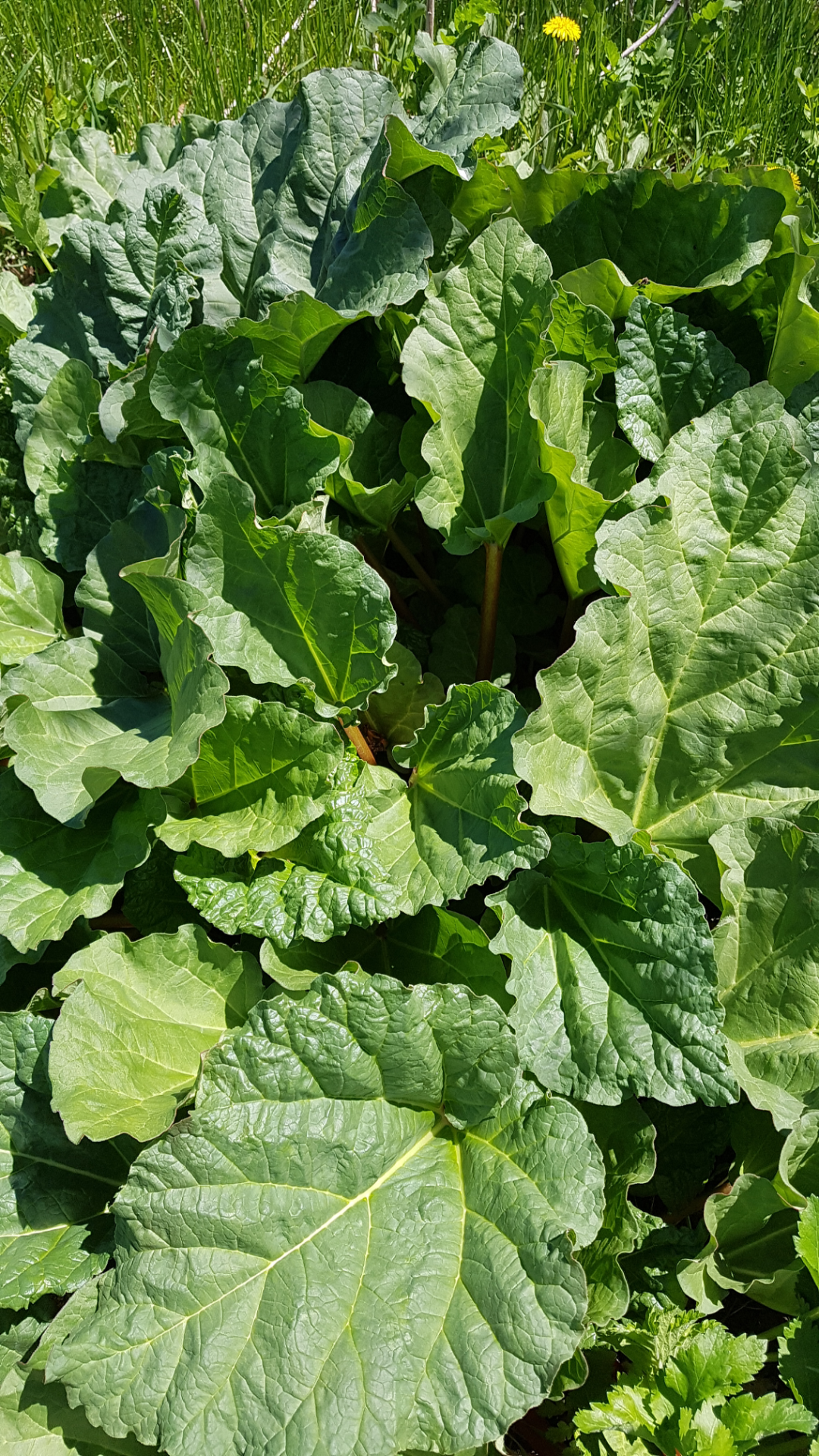 But
If you haven't got a rhubarb plant of your own or can't find a plant to get divisions from, then starting your own from seed is the answer! Rhubarb seeds are fairly easy to find, check your favorite seed company or a friend who has a plant who may save the seeds. It is far more cost effective, and if they are started early enough a few stalks can be harvested late in fall of the first year.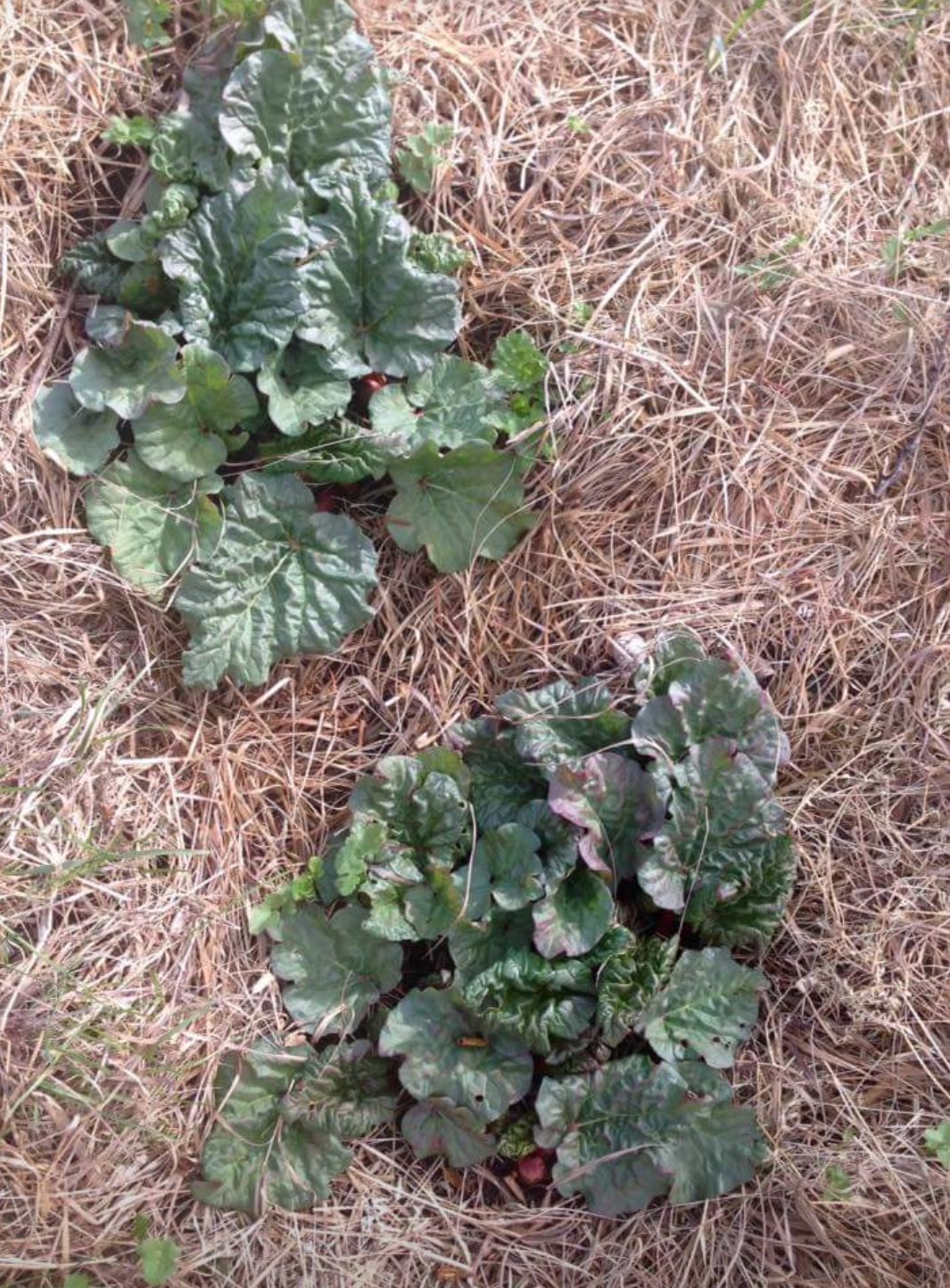 When starting your seeds, remember that rhubarb is a cool-weather crop. It grows happily in zones 2-8 and enjoys full sun. In zones under 6, I would heavily mulch to increase overwinter survival. You can transplant it in early spring so if you have a good, established plant it will take off for you. I am not sure what type I have growing now as I inherited this 20+ year old rhubarb patch from tenants of long ago.
The original rhubarb patch that started it all....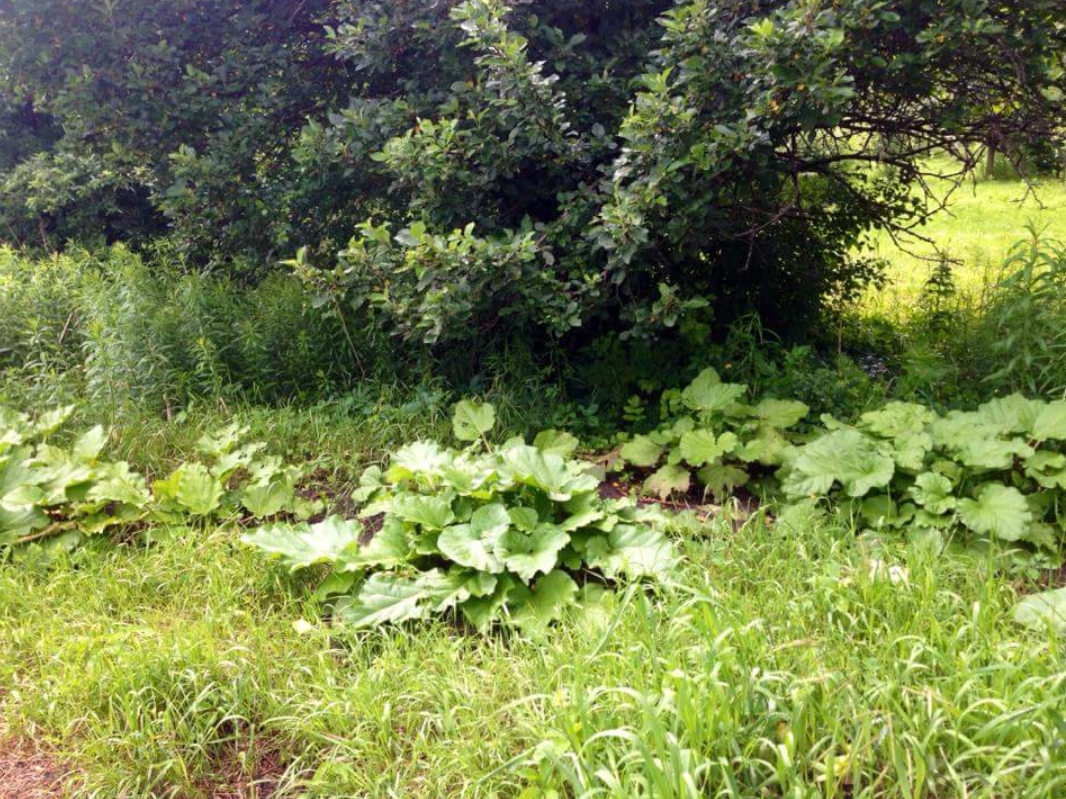 I am planning on expanding our original patch of rhubarb with 2 new varieties from organic seed I ordered.
Himalayan Rhubarb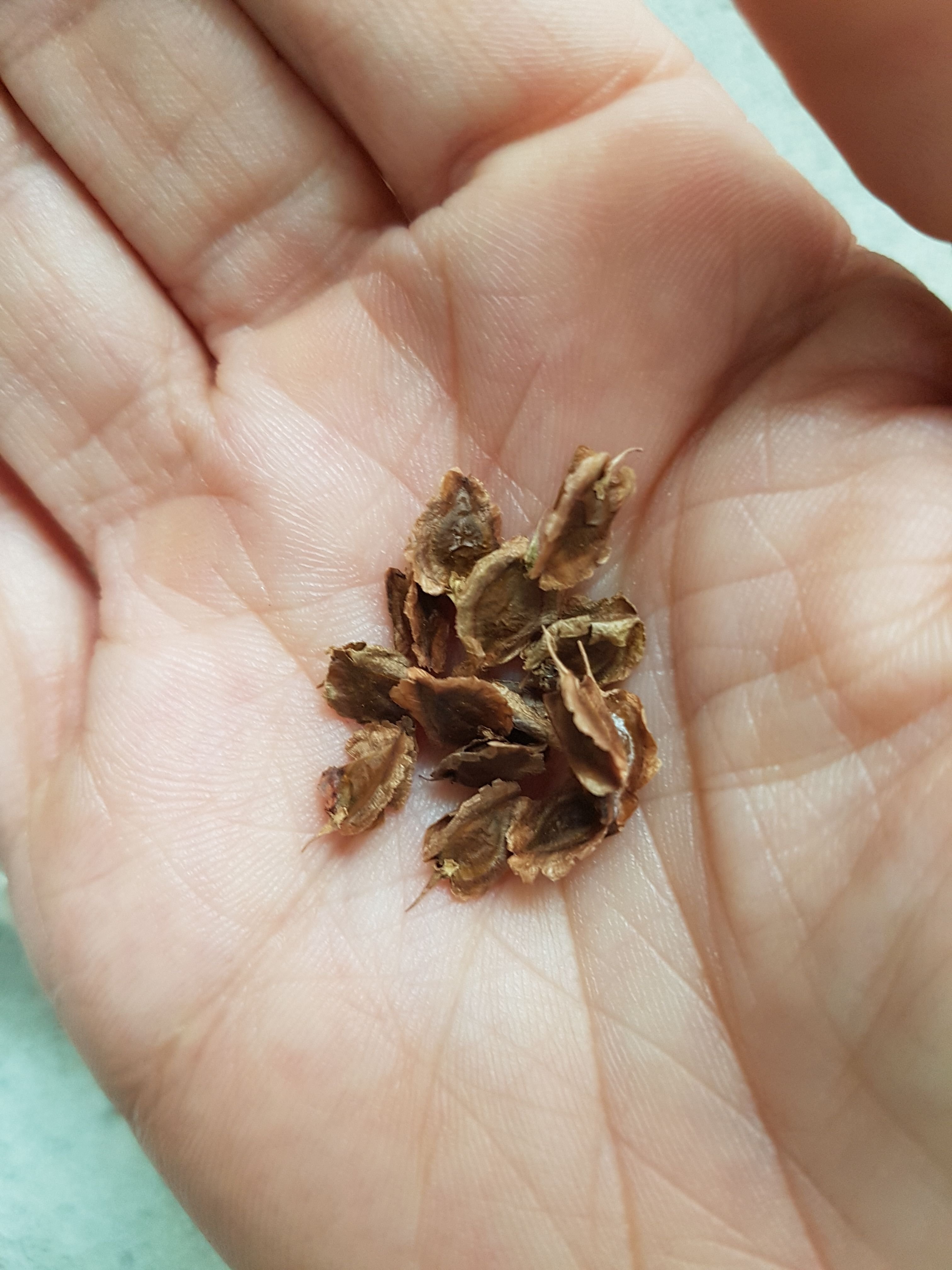 It would cost way to much to purchase divisions at a nursery. I have about 40 seeds and it cost me the same as one plant would.
You might want to split on seeds with a friend, keep in mind that one rhubarb plant can provide for a whole household, they are large plants! You will see it is as easy to start as any other seed.
I will post a blog about how to divide rhubarb crowns in the spring when I can photograph the process
Rhapontic Rhubarb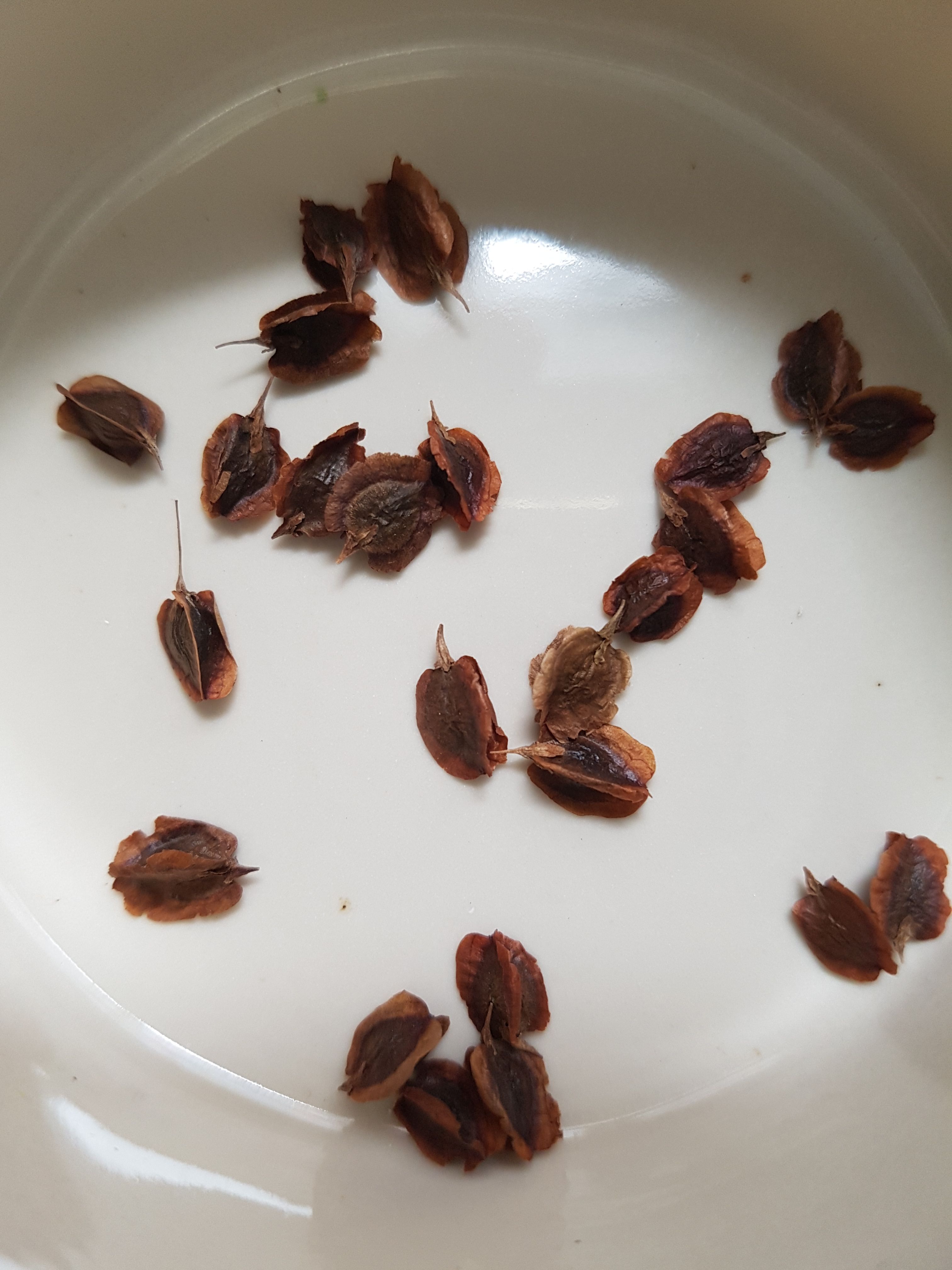 Start rhubarb indoors 8-10 weeks before transplanting in mid-May where plants are to grow permanently. If you live somewhere with extreme heat in the summer months, choose a location with some afternoon shade. First step is to soak the seeds for an hour or two to soften the papery outer shell.
Rhubarb seeds soaking, chilling until planting time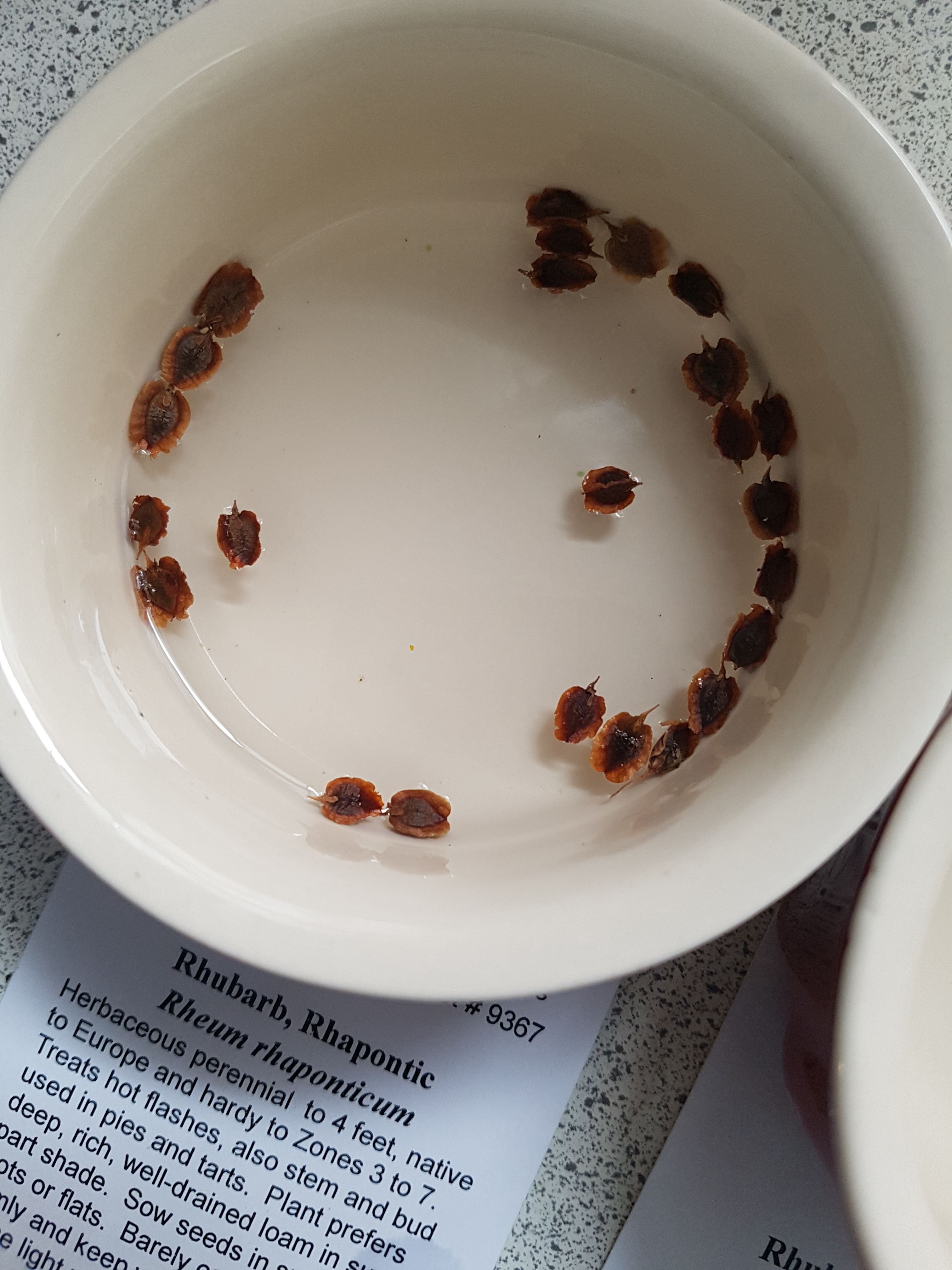 Prep your starter tray or pots by filling with damp seed starting mix. Rhubarb is happy with a pH of 6.0-6.8. Use 2"-3" pots, or larger cell trays. I am using a 50 cell starting tray and will pot up to a 4" pot once before final transplant to outdoors. They say rhubarb is fussy but I have found the opposite to be true. I grew from seed last year for a community project and they transplanted beautifully.
Cells are 2" across, 50 per tray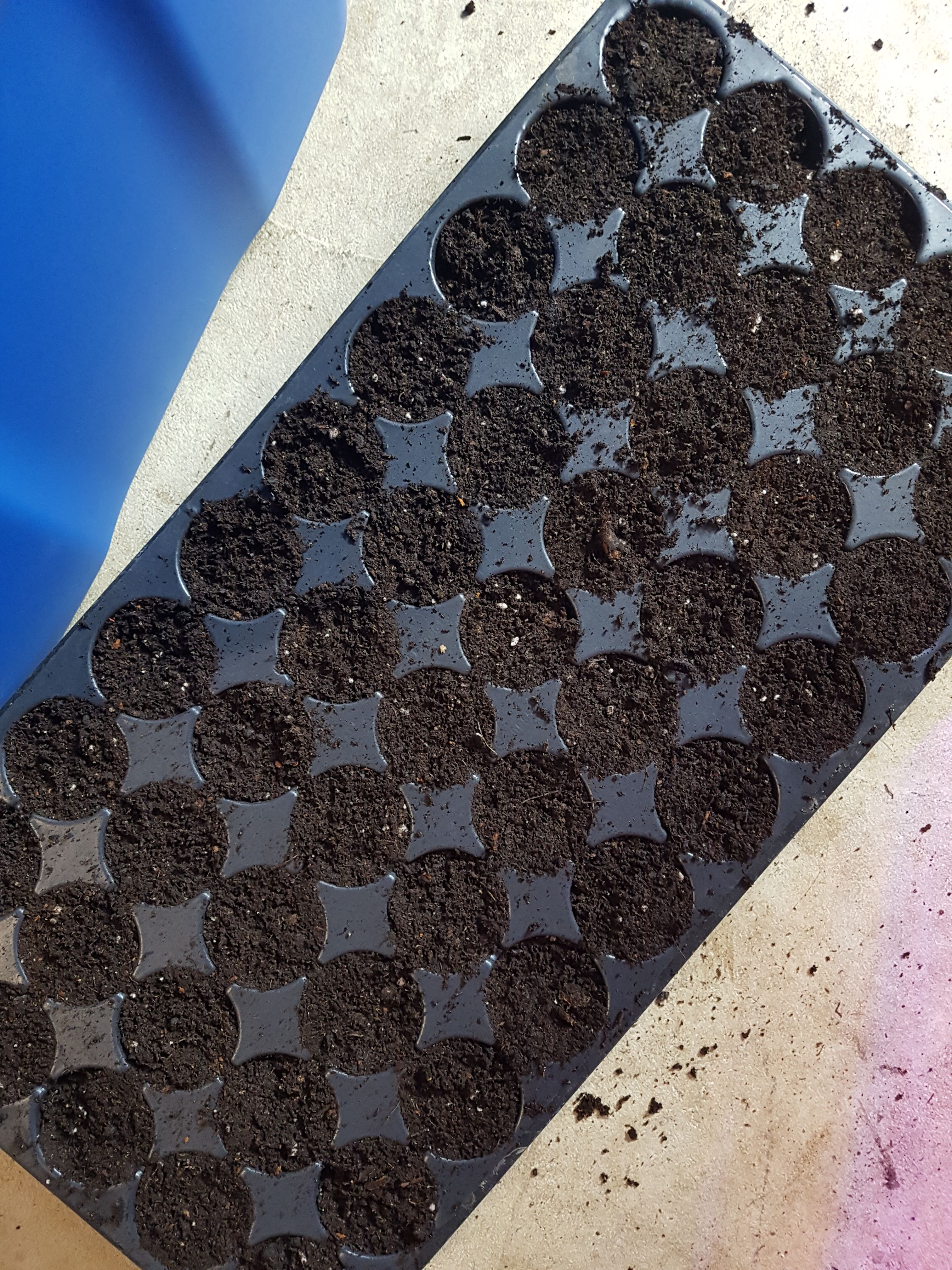 Poke holes 1/2" deep into the starting mix. If using pots 2-3 seeds per is fine. I am putting one seed per cell to avoid crowding of the roots and to make transplanting into 4" pots later easier.
1/2" holes for seeds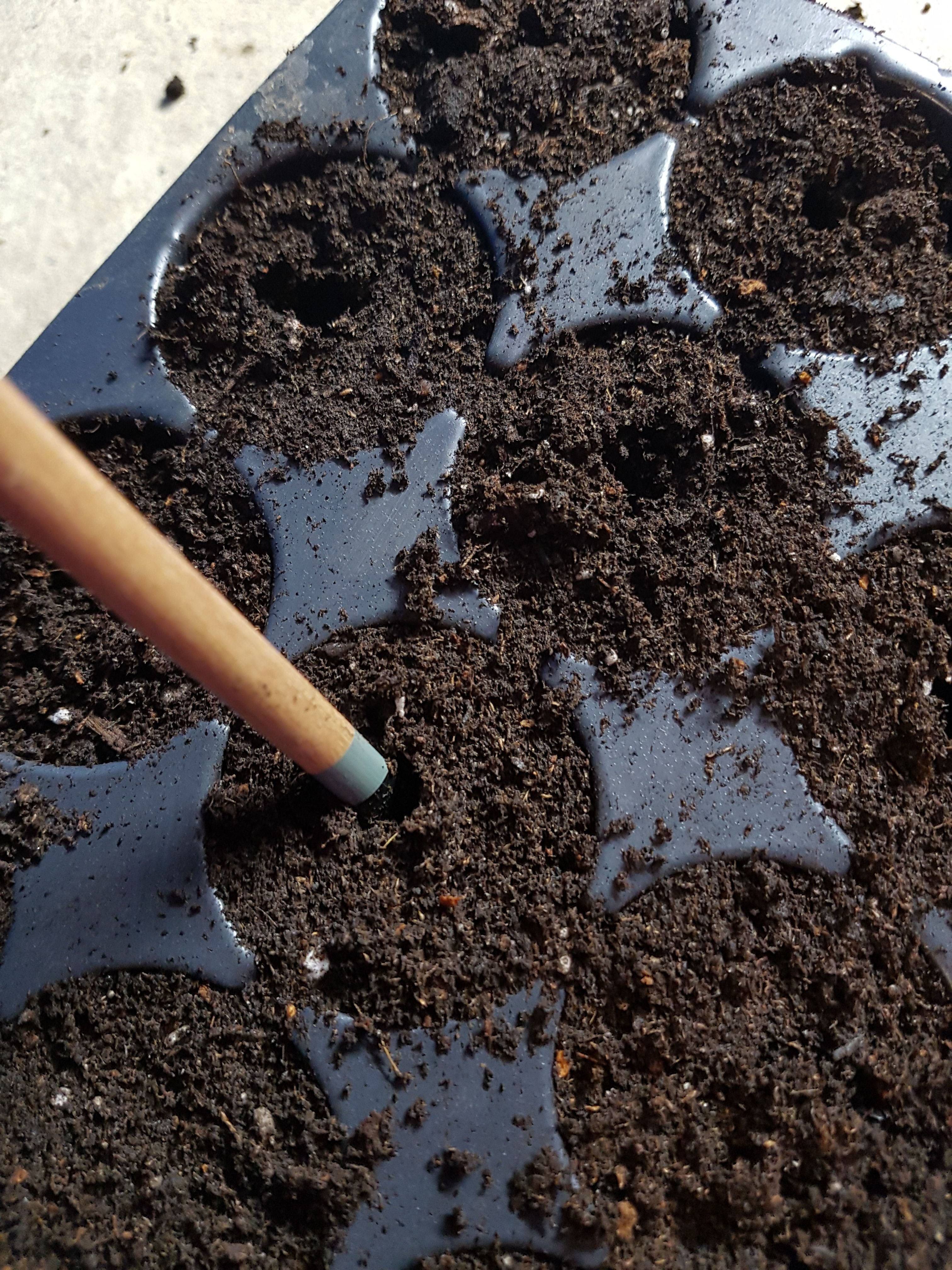 Soaked seeds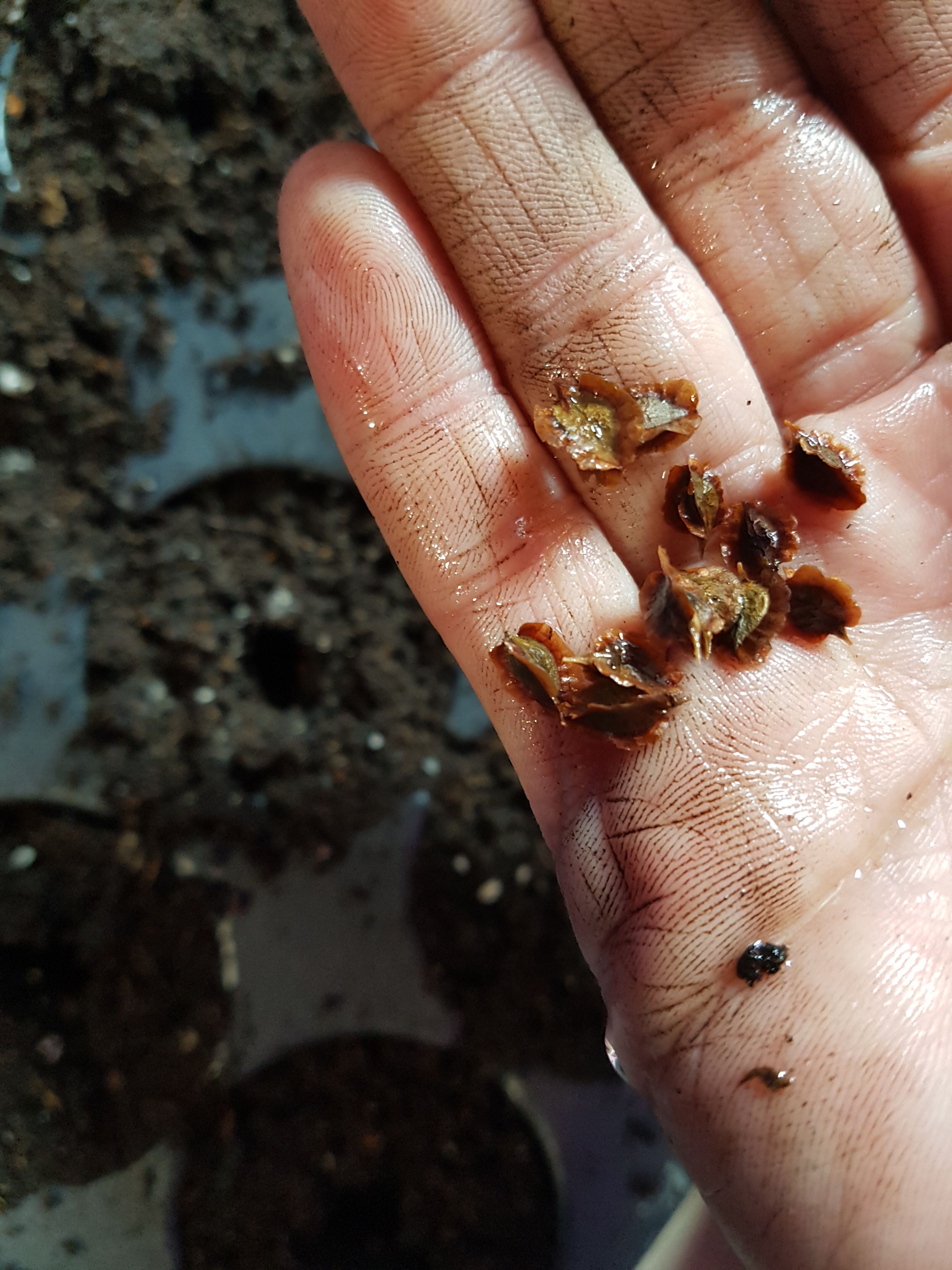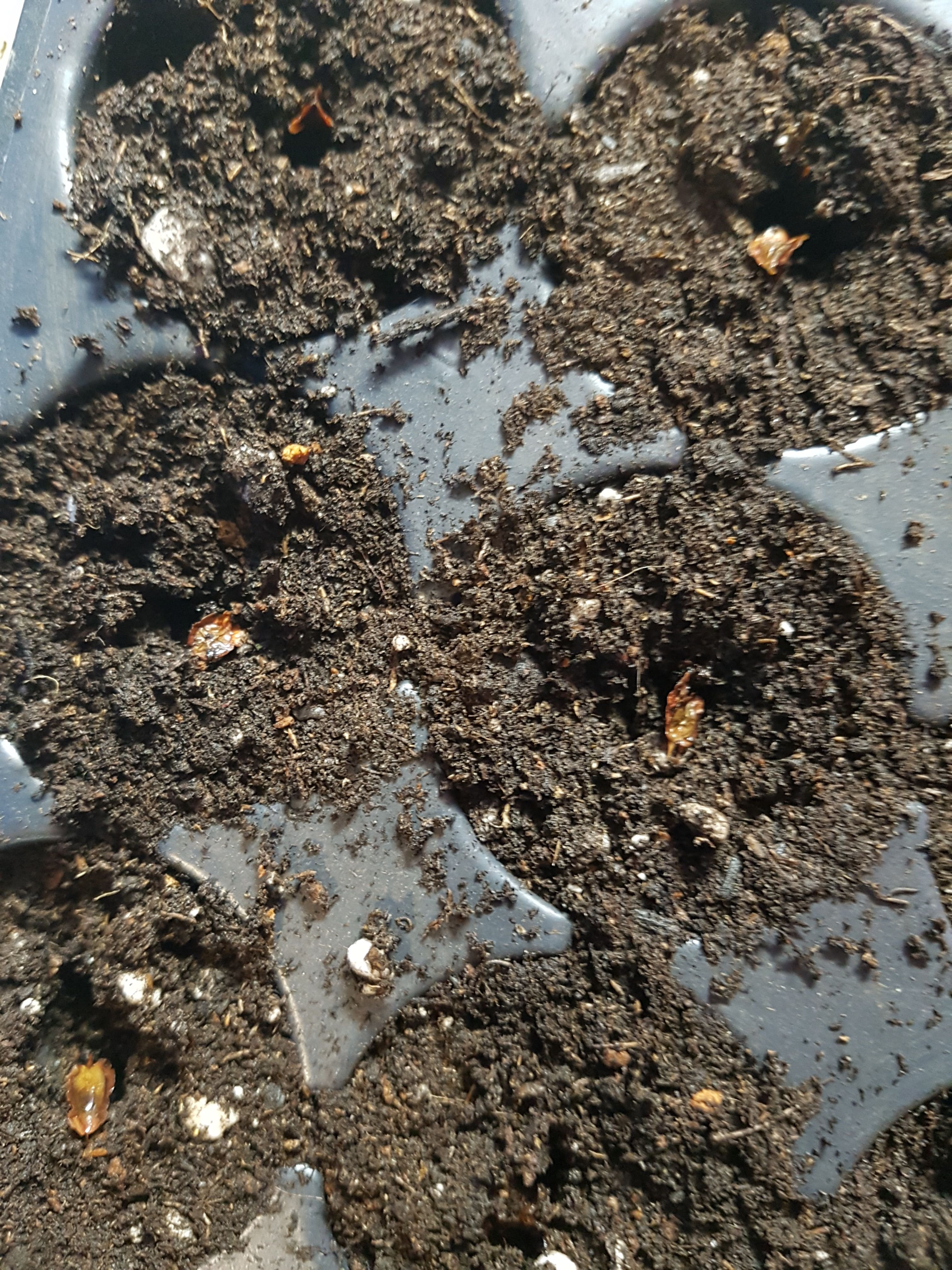 Cover seeds with seed starting mix and press down on seeds lightly. Water lightly to ensure the soil is evenly moist, water only when necessary as you do not want to drown the seeds.
Gently firm seeds into place

Top up cells with starter mix to evenly cover seeds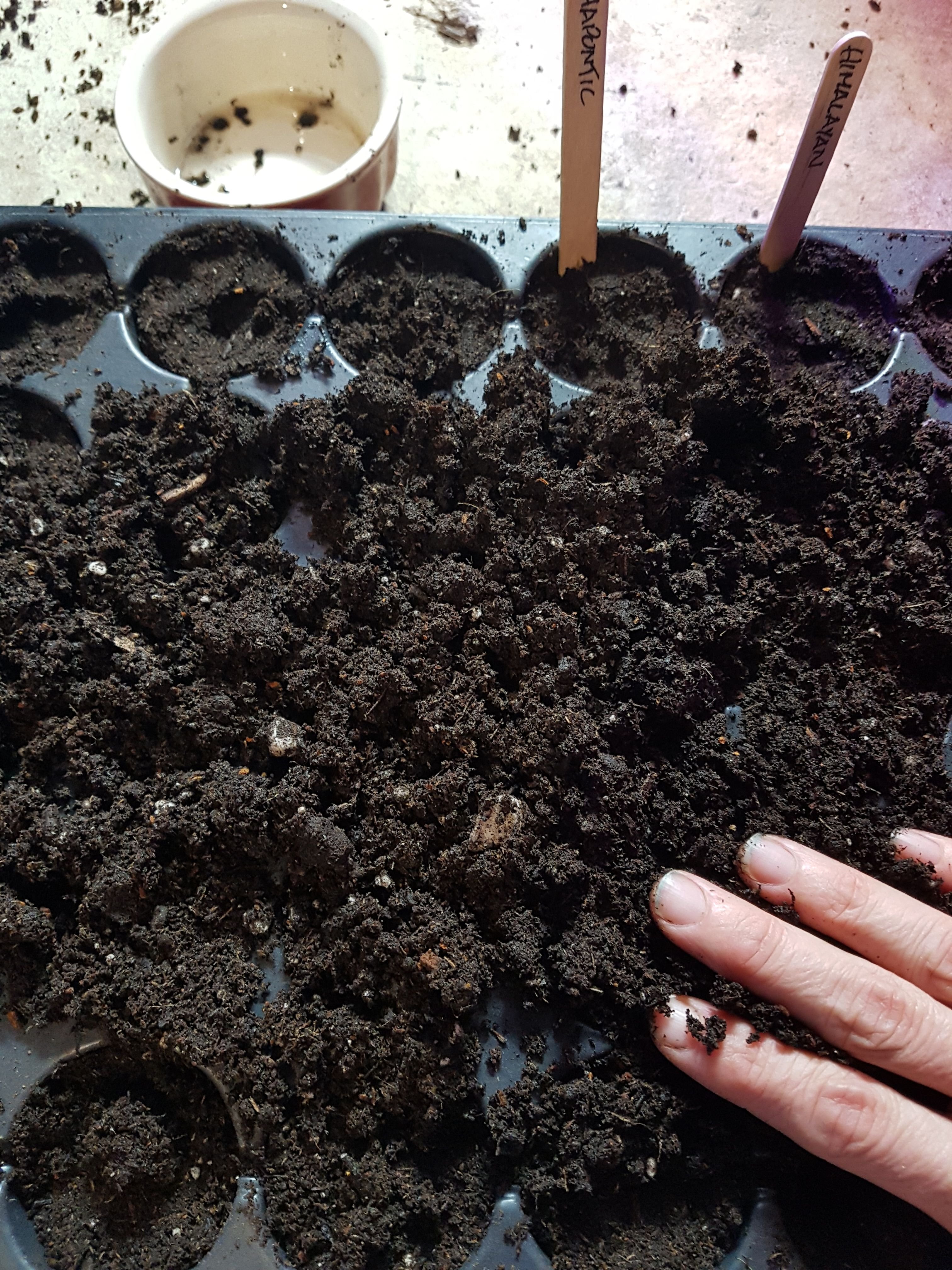 Ready to go!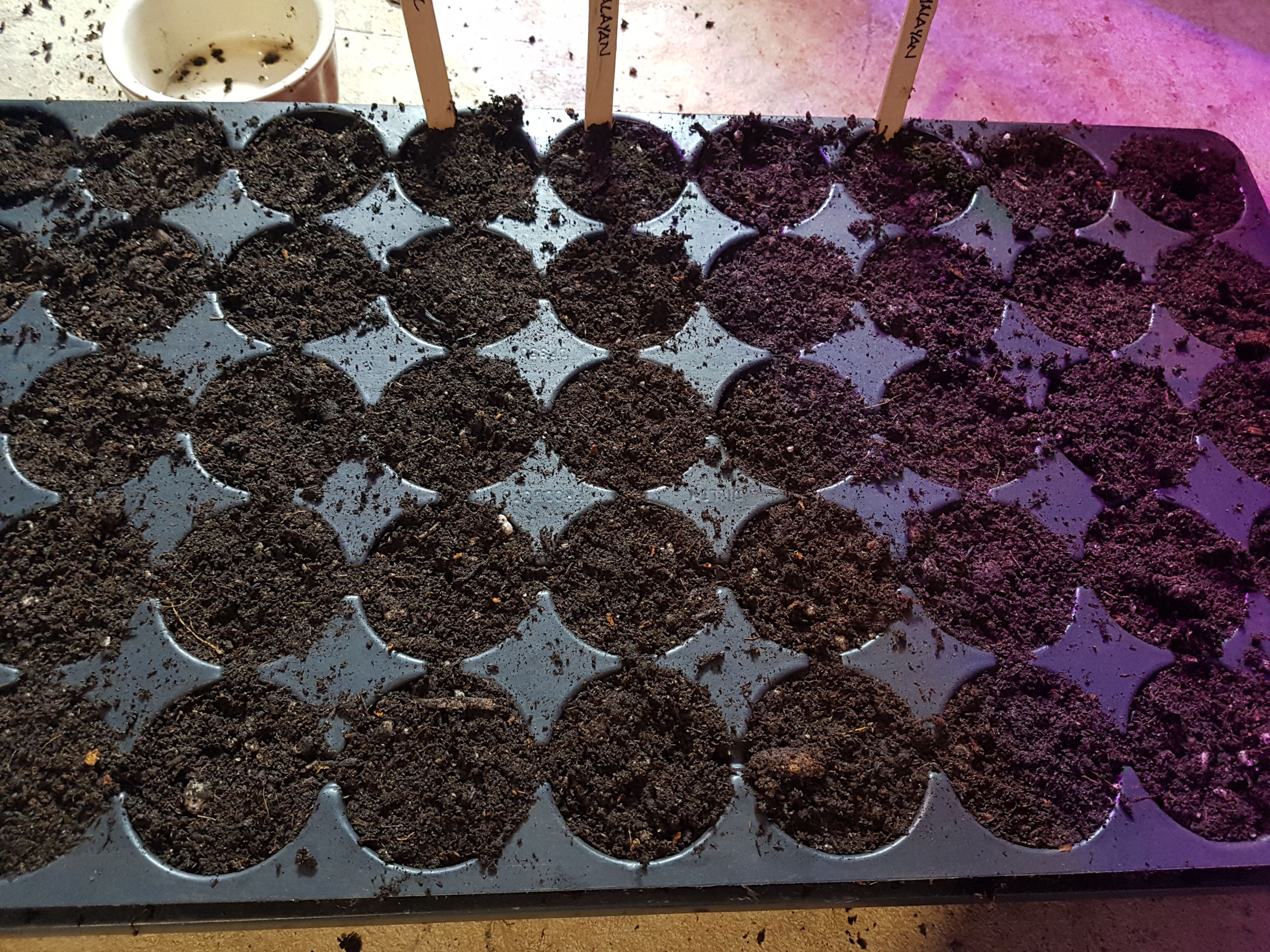 You should use a dome of some sorts, I find it always helps starting any seed. Heat isn't the biggest deal with rhubarb seeds, 70° is good so a heat mat isn't nescessary - but it will speed germination up. Seeds should sprout in 5-10 days. As with most seedlings, no fertilizer is required for about 4 weeks.
Now time to grow!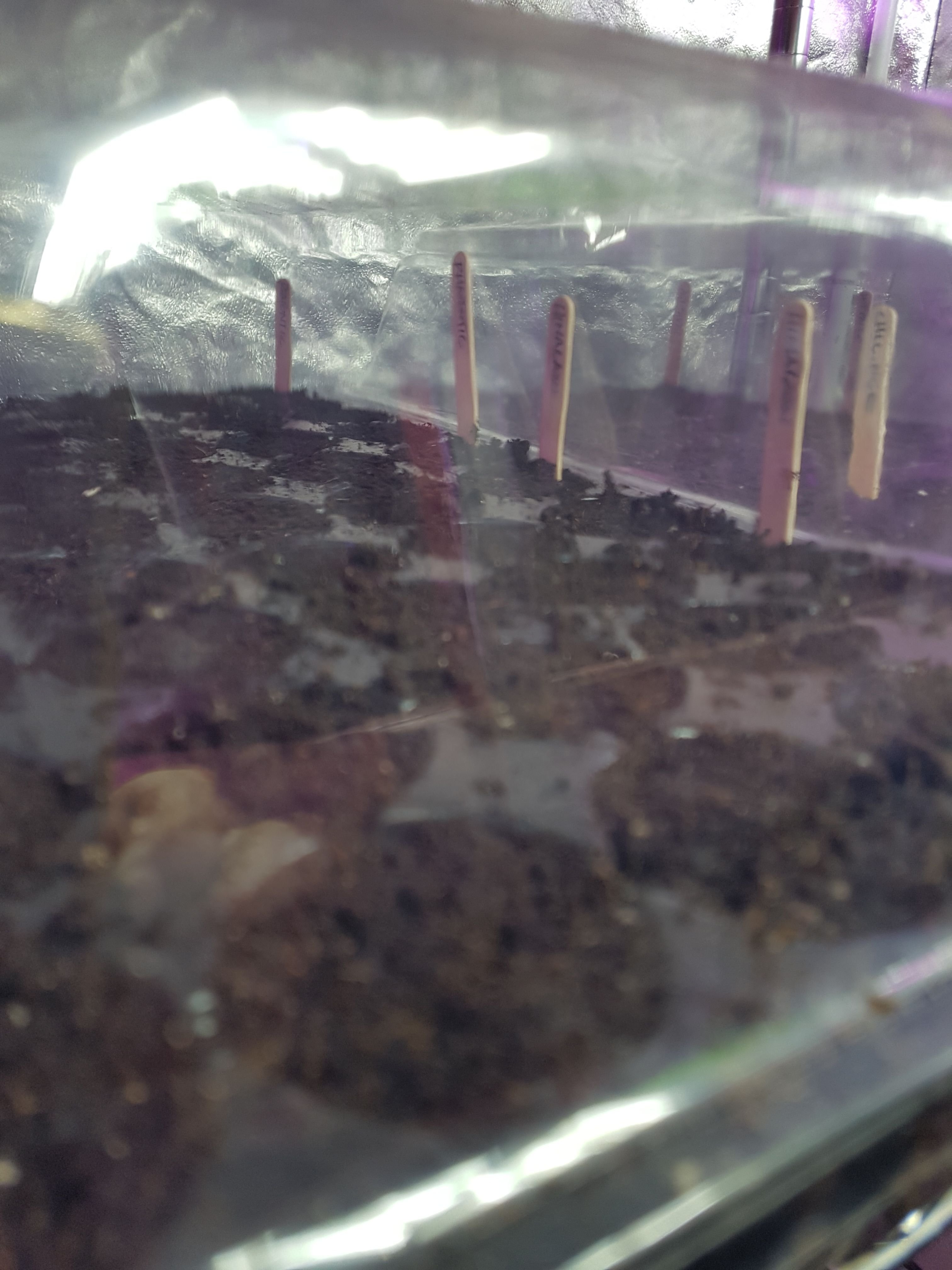 Once they peek through the soil, take off the dome and provide 18/6 light and as always, a fan. It is a fact that baby rhubarb plants are adorable, so get ready to fall in love!
Baby rhubarb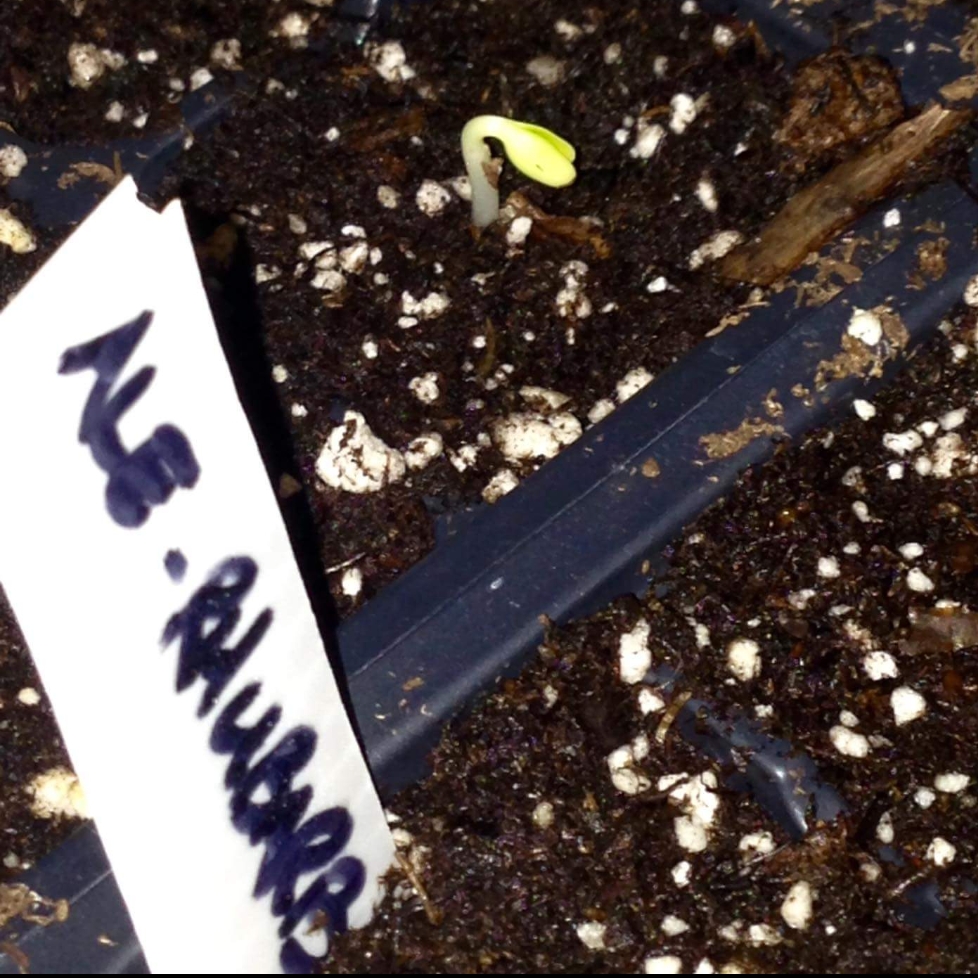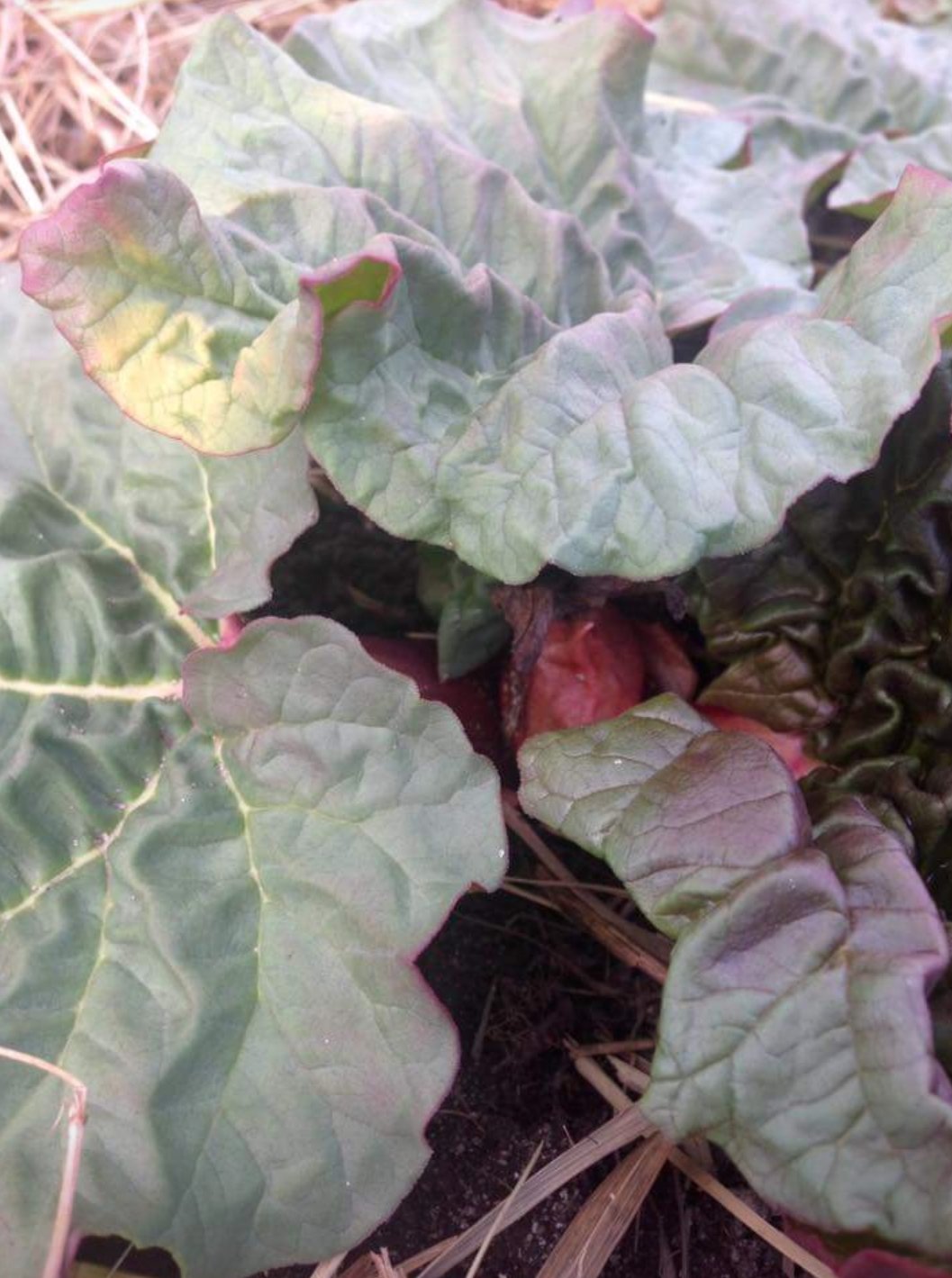 I would love to hear all about your rhubarb plants or if you are starting from seed this year. What #doyougrow rhubarb for?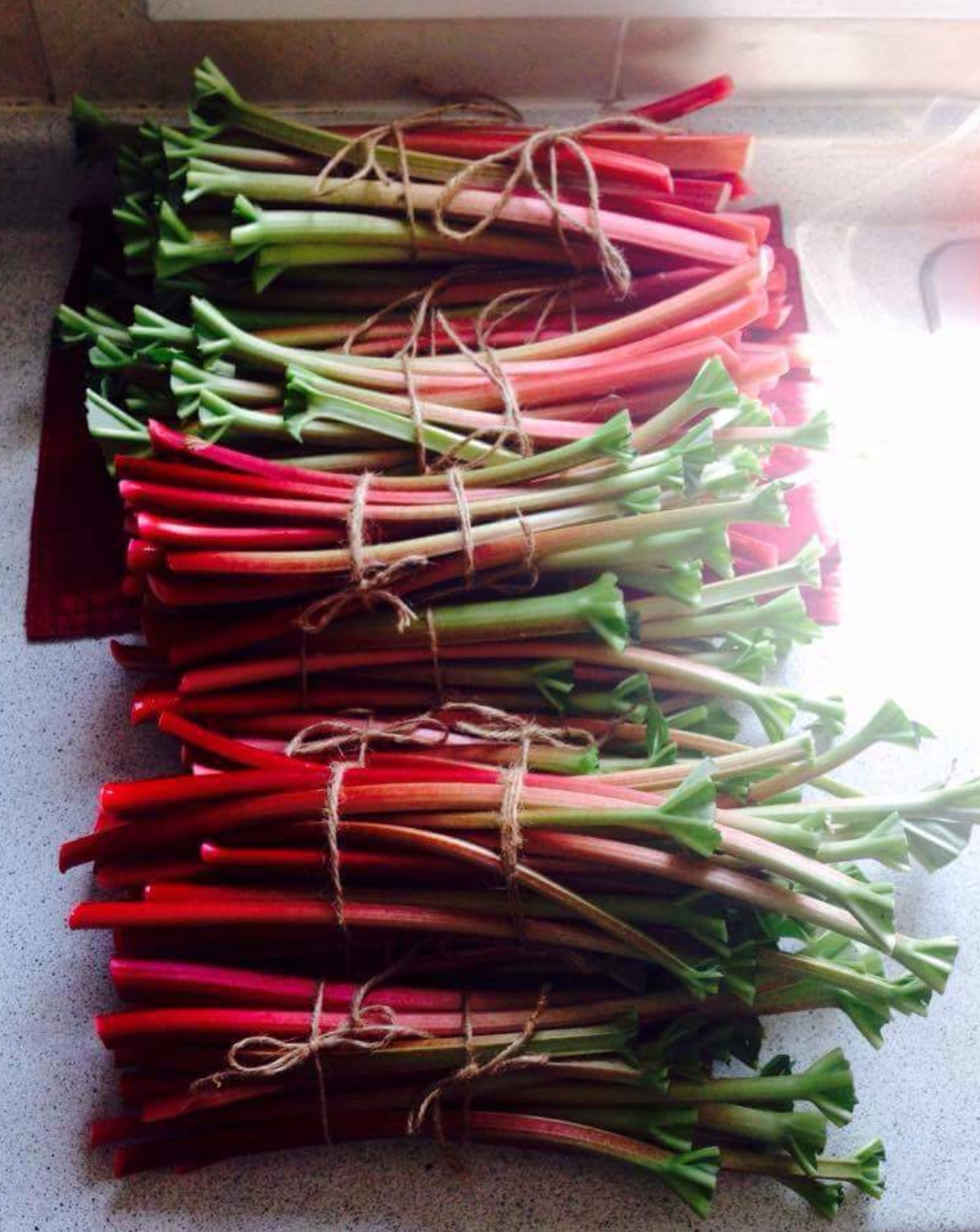 Thank you for reading! Take care of you and yours ❤