Okay... I have said a few times that I will not get angry too much about this new HF, downvotes and stuff, but I have done it again... When you feel injustice on your skin, your first reaction is defense... This time, it didn't happen to me, but anyway, I felt it like it is :)
I have watched the last The Noob Night Cryptocast show by @jongolson and @richardtaylor and everything was fine until they reached to the point where Jon is telling us that he has received downvote on his post about CTP updates... To promote his tribe and to keep us informed, he bought promotion from bid-bot and got automatic downvote as a punishment!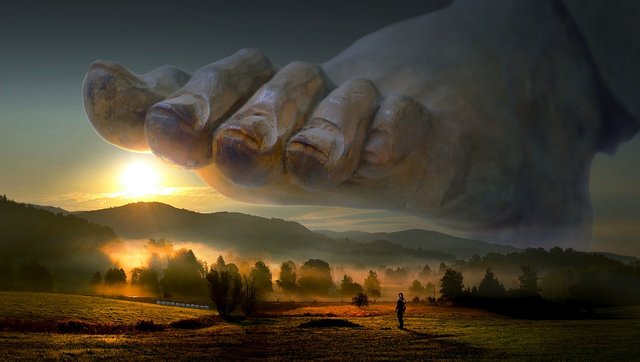 image by pixabay.com
Okay... Let's forget about it... I was going through good posts for curating and I have found great one about How to grow on STEEM with little or no SteemPower by @achim03... Really, really great post and I recommend it for everyone to read... Long story short, he GOT an upvote from @smartsteem (didn't pay for it, because they started with FREE MANUAL curation of good content on STEEM), and you can guess... He got a downvote for that?!
After both cases, the authors of the articles got an apology for "mistake" with downvote, but those downvotes are STILL THERE! Now more than 24 hours... C'mon guys... This is not a broken blockchain... If it is a mistake, make that one click and REMOVE that downvotes!
Okay... I get the thing with fighting against SPAM on the chain, and I get why they voted for bringing downvotes to Steem... And I get the point of more curation and rewarding others for hard work... Personally, I'm curating very much on our CTP tribe...
But please... I'm begging you, big guys... Don't be hypocrites... Don't call us to manually vote and do not promise that whales will start with manual curation after the fork... And the first thing that you do is SETUP AUTOMATIC DOWNVOTING for other's content...
I will not go deeper in the topic as I have already left a few long comments at those posts, but I just hope that some things will get more balanced here on the chain and that nobody will play GODS on the chain punishing people without a reason...
ph

.:. .:. .:. .:. .:. .:. .:. .:. .:. .:. .:. .:. .:. .:. .:. .:. .:. .:. .:. .:. .:. .:. .:. .:. .:.

Don't forget to follow, resteem and browse my steempage to stay connected with all the great stuff!

Join SteemSavvy.com The Ultimate STEEM School
Do you need FREE affiliate marketing lessons? Join ClickTrackProfit
.:. .:. .:. .:. .:. .:. .:. .:. .:. .:. .:. .:. .:. .:. .:. .:. .:. .:. .:. .:. .:. .:. .:. .:. .:.