The aim of this competition is to extend the idea of Steemit blogging. If we give a donation of food or money, when money and food are spent, we have the same problem - a poor family. If you donate a computer and teach people to make good posts and comments, then they begin to get a regular cash flow. I believe that in the first month, every new user can make $ 500, In the beginning, the most money is made on good comments. Steemit with this idea can feed many people, villages, cities and poor countries. I want to launch a human idea because more users bring higher and faster growth to Steem and SBD. I want this competition to grow, to get a global dimension. Now it's only one computer, the next time the prize can be 150-300 SBD - it depends on the support you give me.
The winner of the last competition :
@ths
Hello sir Dob! This project has moved me so much, so I want to be a part and share a little of all the large part of steemit with someone who needs it and deserve it!
This big guy there is my cousin Diego. He is also my neighbour since he had two years old and my loyal partner from the moment that he moved next to my house. Diego is 5 years younger than me, so i see him like a little brother that i like to protect, but my little boy is growing and now have a lot of goals that he wanted to accomplish. Sadly, the situation on my country is not the best for a teenager with a lot of dreams and plans. Diego is an engineering student and he is making his best to do it great, but don't have a computer to make all that need or study by his own, and sometimes he gets a little down because his parents are in a difficult economic situation so they can't give him one and sometimes Diego have to walk a lot to get to the university because don't have enough to pay the bus.I always try to help my dear buddy, and I think that brings him a tool to study in a comfortable way and make money by their own means will be the best way to give him a hand.
For that reason, I nominate my cousin for this big donative, that I know that he will really appreciate. Thanks to you and to all the Steemschools team for all the support and the good vibes. Cheers!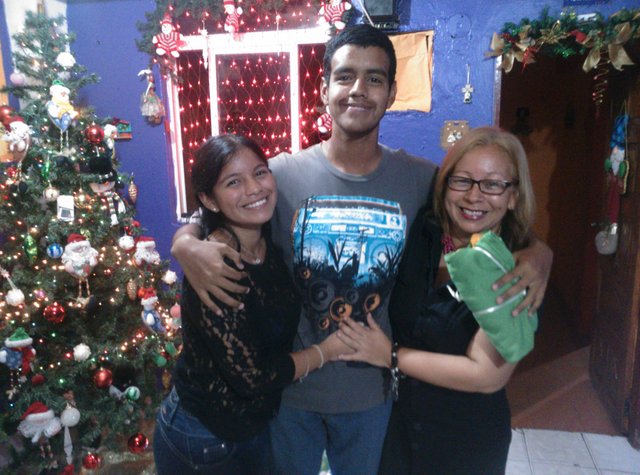 Rules for applying :
Rules for recipients of donations :
Place a photo of your family or children to whom you want to donate Lap Top at the place for comments
Make a brief description of why you need to donate Lap Top to them
The number of people you apply is unlimited
In the end - if you are selected for a donation, you should provide material proof that you used the money for that purpose.
You need to be my follower
Upvote this post
Resteem this post
Be active on Steem Schools channel https://discord.gg/9Yb3AMR
Be part of Steemit School Discord Channel: https://discord.gg/9Yb3AMR ( Awards are granted live on a discord channel after 10 days, we win together) .
Donor rules ( Everyone can donate how much he wants SBD to support this project ) :
You can donate how much SBD you want
Donations should be sent to my account
We will publicly put your name and amount of donation as a sign of gratitude to each post that will be posted
Rules for winning the prize :
The competition lasts for 10 days
Be active on our Steem Schools Discord Channel: https://discord.gg/9Yb3AMR
Only judges can vote: @dobartim ( From now I am the only judge of this competition, and I chose winners on discord channel )
Thanks to donors: @dobartim 10 SBD,
Day #1
https://steemit.com/donation/@dobartim/6bueth-donation-competition-win-the-lap-top-and-donate-it-prize-10-sbd-donation-10-days-day-1
Day #2
https://steemit.com/donation/@dobartim/5gev9x-donation-competition-win-the-lap-top-and-donate-it-prize-10-sbd-donation-10-days-day-2
Day #3
https://steemit.com/donation/@dobartim/7gd2bf-donation-competition-win-the-lap-top-and-donate-it-prize-10-sbd-donation-10-days-day-3

---
We win together - Be part of Steem Schools : https://discord.gg/q9VEn5n
See you at the top @dobartim