Dolphins. Feeling left out between minnows and whales? Come to TheDolphinCocoon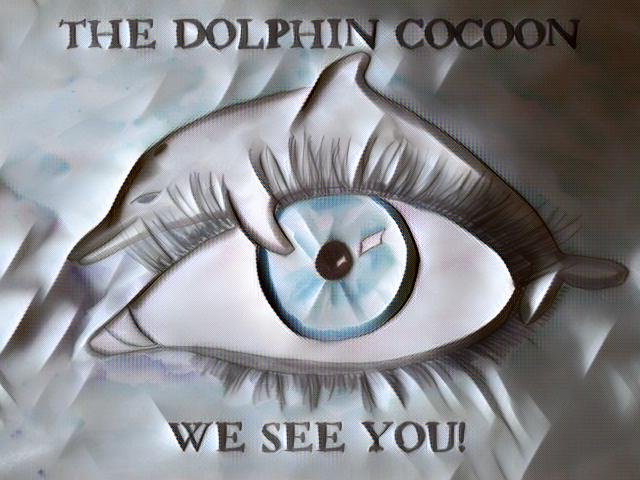 When you become a Dolphin or a person with high reputation, you have, in most cases, had a long journey on Steemit. If things worked out well you have built up your own following and you know how most things work. Dolphins have worked hard and are still here to share their content with us all. Dolphins are the middle class on Steemit and they have proven to believe in steemit.  You are now ready to stand on your own feet and you know what you are doing. And this is an amazing moment in your Steemit journey. 
But in most cases, the support of projects who aim at minnows will stop and you will lose that part of the excitement on Steemit! And The Dolphin Cocoon wants to pick up there. 
To join the community on Discord click on the following link: 
This is a starting project, only two days old and there is still much to be done. However, we want the doors to be open already. If you join the community on Discord we ask you to be patient for things to come. We are working hard to get things done but sadly not one of us holds real magic in their fingers. It will take time to built and create and expand on the vision we have for The Dolphin Cocoon. 
The first goals we are working on are: 
*Create a community on Discord and get that running as smooth as possible. 
*Set up the curation guild!
* Find investors who are willing to delegate steem power. Investors who like to see undervalued posts made in the middle class go up. Because they understand that the middle class is a hard working group who produce GOOD content ( There have been a few talks already.) 
*Find good curators who are willing to put in time and effort to get the curation guild started up and going. 
* Get the word out and promote the community. ( Working at that right now.) 
* Share the vision and goals for The Dolphin Cocoon. ( A post regarding the vision for The Dolphin Cocoon community is in the works and will be shared within two days) 
*Experiment and find solutions to the problems we will face. 
There is much more to come and we will work hard to create this spot on the platform. 
To join the community on Discord click on the following link:

https://discord.gg/unKuvWm
We hope to see you there soon! 
I ( @Poeticsnake) as the founder of The Dolphin Cocoon would like to take a special moment to mention those who have shared their time and effort to the Cocoon from the very fist moment!  Thank you :
@sircork @ma1neevent  @shezsheikh
I am sure more names will follow soon!
You guys are amazing!