In this article i will be share with steemit community top 3 coins which is extremely dumped and also good in ranking.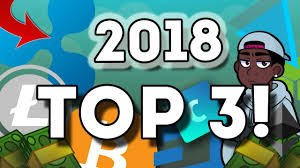 1-Populous
Populus is 46 ranking coin . It has very good team behind it . In this dump situation populus price is 7.77$. But its highest poin where its goes is 67$. which is amaizing. This absolutely in amaizing position to buy.
2-Salt
Salt is crypto backed loan platform . The project is very unique. In this dump this coin also a sleeping giant. Its maximum price is already goes to almost 17$. Now in this dump situation its price is 1.18$.
3-Bitcoin Gold
One of my favourite is Btg. It is also a sleeping giant right now. Its total supply is just like BTC. So due supply this coin is always in priority for investors. Its also right now too much Dump. Its high value were almost 500$. And now its value is 31 $.
This is my opinion about dump and good coin which is in really good buy. If you like my coment then coment me about that.
Thank you
Regards: Farrukh Jawed