Hello Steemians!
Hope everyone had a nice weekend. As promised to @pennsif on the 60 Minutes of Steem, here is my first entry to the #dogsofsteemit Monday challenge. (@supernovastaffy, let me know if I'm doing this wrong!)
Since Wynnie is now 9 months old, I will go back to her super puppy days to get you all caught up on her shenanigans.
History
She is a very smart, wild and very difficult to train weimaraner. This is the third weimar to join the family. First was Romona, she was husbands first true love. She was around for a good while. Great bird hunter, but also was kicked out of Luchenbach, Texas for nabbing a rooster on the loose. Next came Ada. She was a good dog. Fairly easy to train, decent bird dog and still terrible on a leash at age 11. We lost her last summer suddenly to a brain tumor while oldest kids were away at camp. Not good. Ada was their childhood pet (aside from Mister T, the turtle and Leslie Knope the cockatiel who have both moved on).
Decisions, Decisions
Of course the kiddos were devastated over the loss of Ada. We all were. But I really wanted a break from pets. Just got new carpet, work/life balance is super busy, etc. etc. And yes, I really love a clean house and the thought of a puppy made me cringe. Oh well. Obviously my rationale got me nowhere. Introducing Wynona Red aka Wynnie.
About Wynnie
Wynnie is very pretty. Wynnie is the biggest weimar we have had. Wynnie likes to play ball, but still can't figure out the rules. Wynnie is still having potty training issues. Wynnie eats fresh fruit out of the fruit bowl. Wynnie used to eat toothpaste and toothbrushes and bar soap. She loves a good roll of toilet paper and Kleenix boxes. Wynnie chews up picture frames and kitchen cleaning brushes. She will take the insole out of one of your shoes. Wynnie cannot stand Mondays. It's garbage pick up and the noises scare her to death! The list will continue to grow, but this should give you a good idea about my dear friend, Wynona.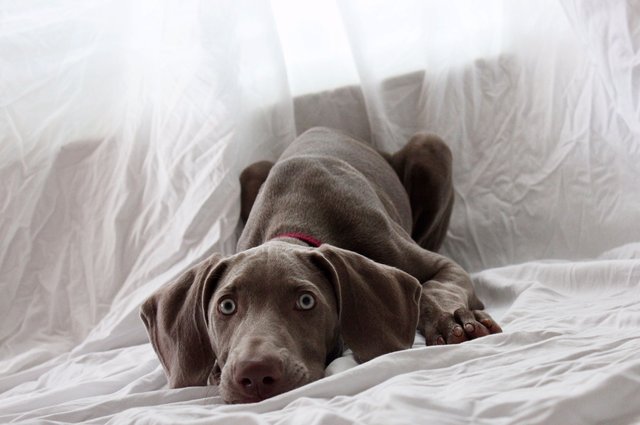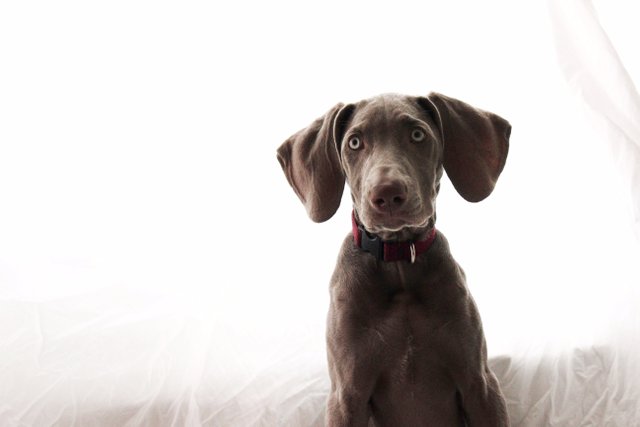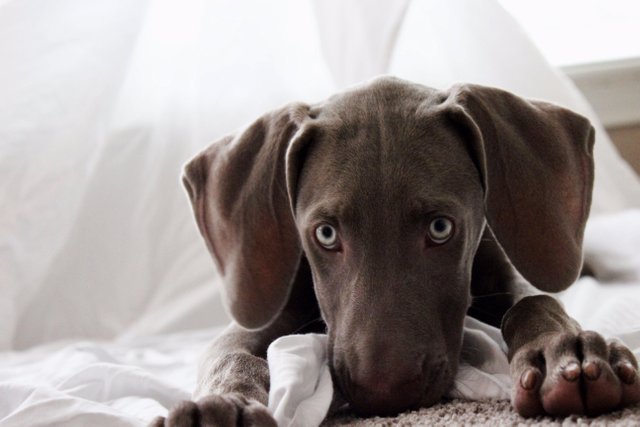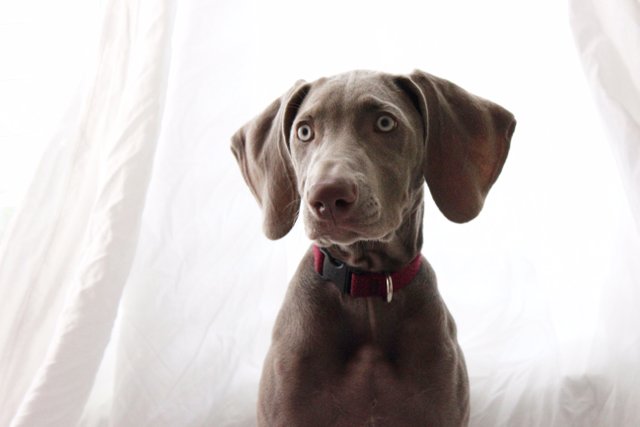 Puppy pics.... super cute!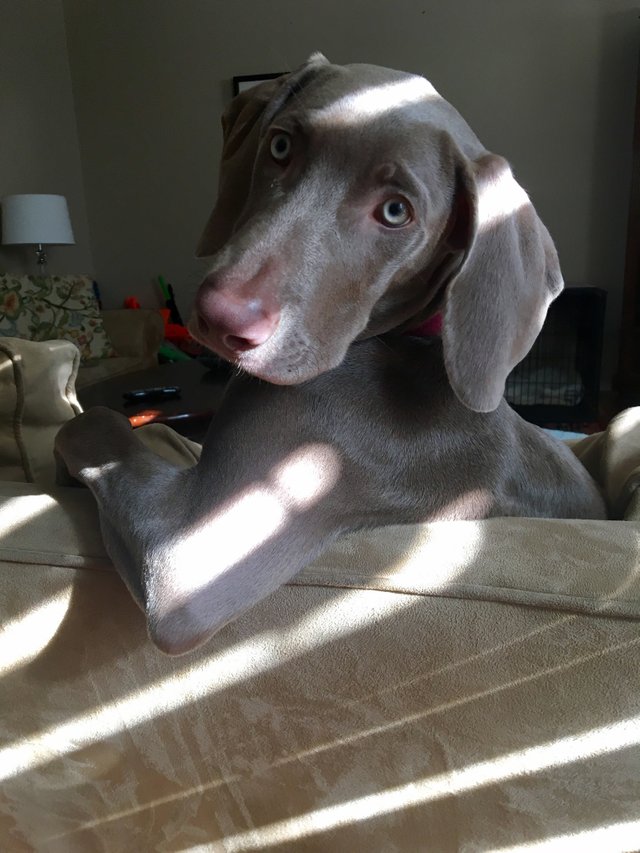 Just chilling.... on the couch (smh)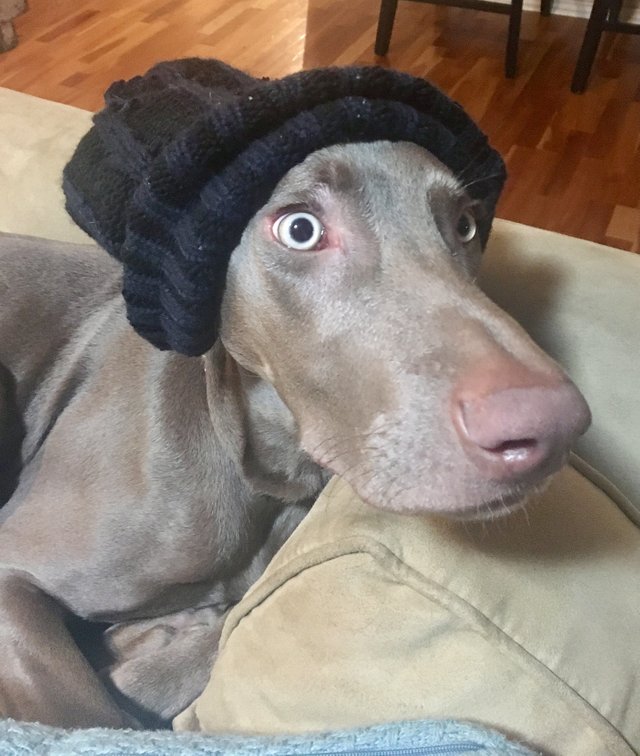 Still on the couch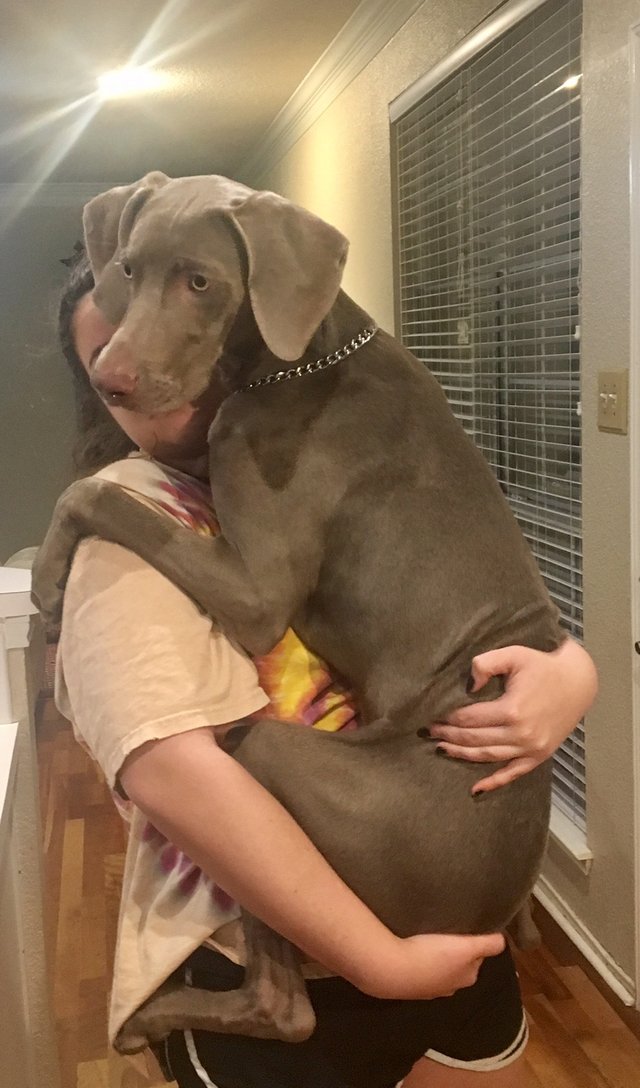 Little-big baby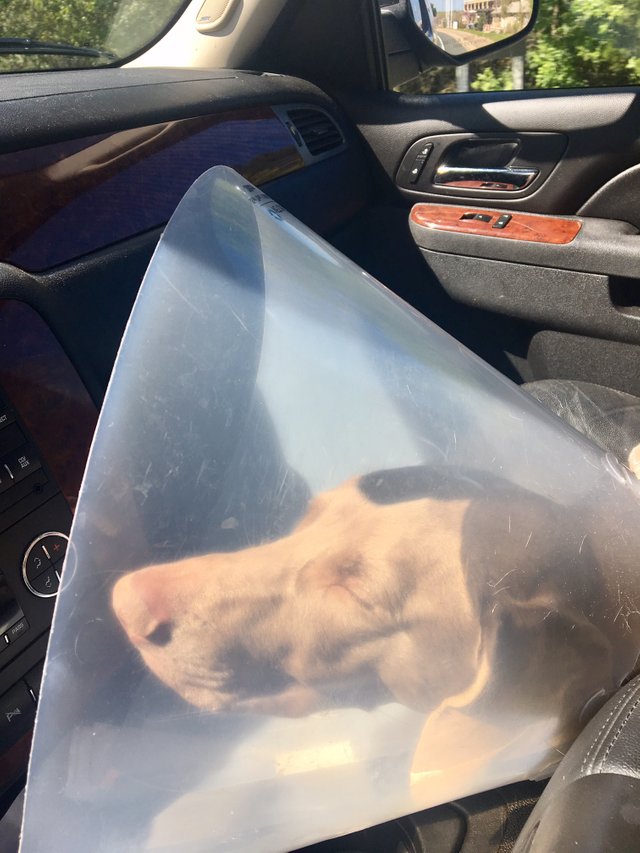 Cone of shame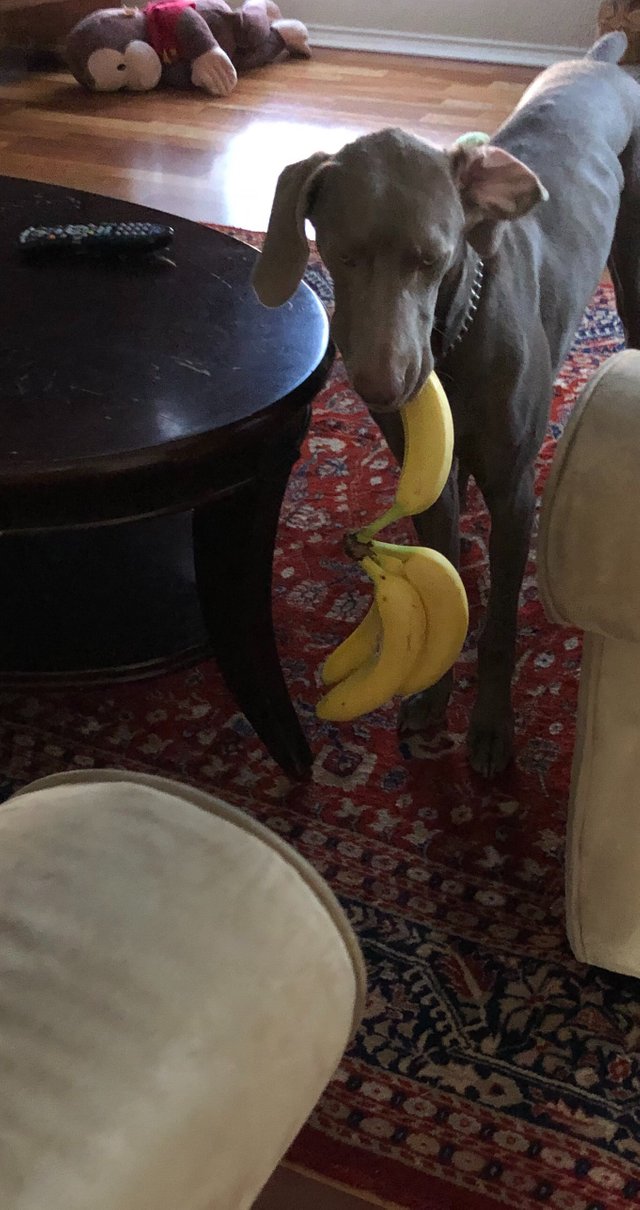 And last but not least, she took Curious George down and stole his bananas.
So there you have it. My first #dogsofsteemit entry.
Steem on, Eli