Best Dog Ever!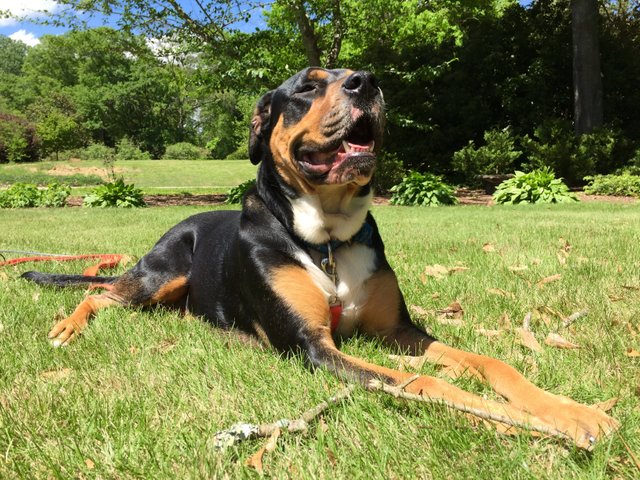 Ok, maybe I'm a little biased.
I really did not want another dog, and now feel ashamed that I actually fussed with my son when he took Louie, a pound dog, from one of his friends who was not caring for him properly.
He has turned out to be the best animal we have ever had. He is big but gentle, listens fairly well, and will not take food unless it is handed to him, surprisingly not even when it is right under his nose.
We also recently found he likes blueberries, but will not eat them off the bush, but only if someone picks them off and gives them to him.
He is a great Poundog.