Important points
Writer of 5 Business Books – Get Wealth with no Investment, Wear Your Success, Wealth is Success, Meet Your New One, How to make the Elephant to Plant Paprika,
MLM Guru
Founder of PXDS Intl.
Did many Business education,…
Steemit
Blogger
Trader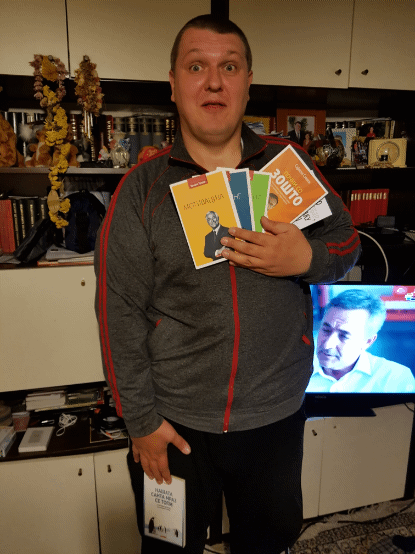 Goran Stankovic has been born in Bihac, BIH on the 1st June 1975. Very soon, his family moves in Belgrade, Serbia where he passes, his childhood and his youth. Since the Young years, his father, very educated and big intellect taught him to learn honestly & morally and has said his legendary saying: "A fool is working all life and a Wise person as much as it wants". This remained deeply in his head and heart as it reflected a free life, free of material and financial worry.
When later in his life, he read the first book by Robert Kiyosaki, he completely understood deeper of His fathers, legendary proverb.
Since the young years, Goran tried to make money. His childhood years were spent in Belgrade and those were very tough years as the poverty was everywhere, deep economic crisis and no future for the youngsters.
He has begun his career, in the business world by becoming an Independent Partner of few MLM Companies. In most of them was very successful and first time had a chance to visit huge MLM Seminar in Munchen, Germany in 2000. He heard many stories there and He firmly decided that He must succeed. If that was possible for other people, it was possible for Him as well. He made huge success there but due to administrative problems and lack of products in Serbia at that time, in that company. He needed money, He entered another company, European MLM at the very beginning of it's a start. He made His record there by signing in the short period of time few thousand people. That was European record, actually.
Again, it was not meant to be because this European company, stopped working.
Without money and broken, He had to do something with His life. Trying to find a way out, He collects a team and they make the first Multimedia CD for The Queen of Gipsy Music, Esma Redzepova. That CD goes in the Nobel Committee for her attempt to win Nobel Prize.
Later on, He and another team make the first Multimedia CD for Skopje's Life of Mother Theresa, named "Mother Theresa of Skopje" which was the first CD of that type in the World for Mother Theresa. Anyhow, neither of those 2 things made him made money or live better.
In 2003, He opens up His company, PXD System Intl. ( http://www.pxds.com ), which had very tough time to succeed, in Macedonia, in very hard economic conditions. Many things were going against Him and those were the products that at that time were qualified as "Not possible to believe". No matter of this fact, His strong belief made Him and his team create the fastest growing company in the region, with hundred thousand and more consumers. The company started to grow throughout the World.
The curiosity to be bigger, from a person afraid of talking in front of many people, He overcame His fear and became one of the best Speaker / Orator leading huge Business Seminars in front of Many people. The numbers of those Seminars is huge and the number of personal educations and business education lead that many new entrepreneurs were built. The most of his most ambitious employees in the company has built own private successful businesses. Goran is known as a passionate reader & throughout his life, he read many thousand books.
Meanwhile, throughout the pathway of his success, He has written five books:
Get Wealth with no Investment,…
Wear Your Success,…
Wealth is Success,…
Meet Your New One…
How to make the Elephant to Plant Paprika,…
All of them, teach us how to succeed through our own example. I need to be that, in order to show an example to others and help them build themselves, so they can succeed. One of His greatest personal coaching and Business education success has been achieved in 2015, when he starts Business Education and Personal Education to a person with personal bank loan debt between USD $ 5000-6000, rent debt of USD $ 1500 and mortgage debt of USD $ 150 000 and health issue of panic disorder. In several months, due to Goran constant and everyday Complete education, at the beginning of 2016 the person pays off all personal bank loan debt, rent debt, mortgage debt and thanks to PXDS products, that person was healed.
At the beginning of 2017, He discovers the World of Cryptocurrencies and has become a very successful trader. That would mean not only excellent at trading but at doing different strategies for different currencies for making money. His passion has always been making strategies for sales and marketing from nail to locomotive, so crypto-currencies fit His inevitable passion. In the August of 2017, He saw an advertisement on Facebook about Steemit, like social network and blogging network that pays for liking, blogging and commenting. The start was very tough for Him. He started from zero, with no investment, where nobody knew Him. He didn't have any earnings for a long time, although making 10 posts a day. He was even placed on the Steemit blacklist and only thanks to His persistence, he was taken off it. At that period, He started making money, cent by a cent and in one moment by writing one of His best ever Blog "The Oldest Steemit Blogger in the World", He makes his first 100-150 SBDs.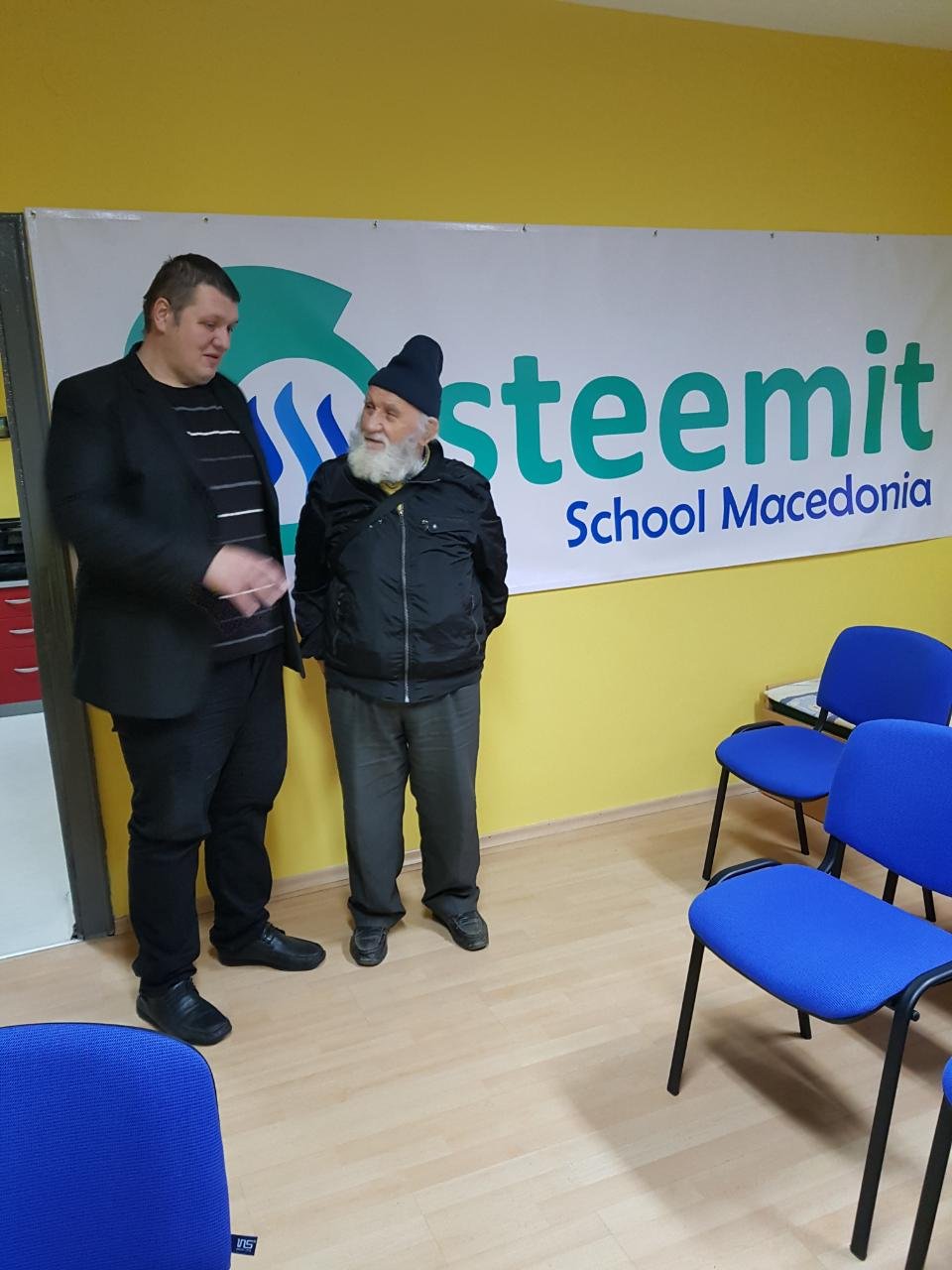 In 2018, He set up His Discord channel with His very famous and well known, in the Steemit World, Steem Schools. The Discord Channel has more than 8000 users and the number of His Followers on Steemit reaches almost 10000. In 2018, He made up His deep wish for owning His own Crypto-currency named CharitySea Coin and He and His team enters the new Enormous Kingdom with the unique philanthropic wish to help many people to educate themselves how to succeed and to help opening new Steem Schools all around the World…

---
See you on the top @dobartim
We win together - Steem Schools https://discord.gg/q9VEn5n