This past year I got back into DnD after a decade long winter :O
This post is a bit experimental, but I wanted to just share the sketches and comics I made during/after the various game sessions!
As a palette cleanser, here are some snippets from our first game a few months back:
Lily the hlaf-elf Eldritch Knight, AH! the Kenku bard, and Sam-of-the-Sea the changeling monk [yours truly] <3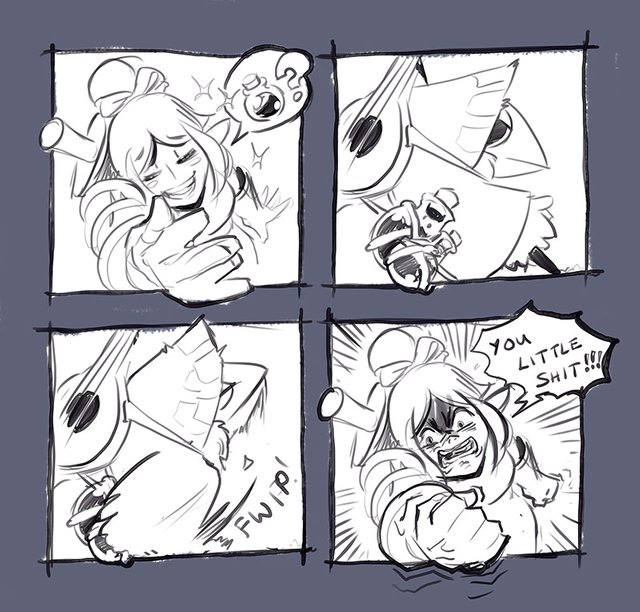 AH! does not like sharing her potions.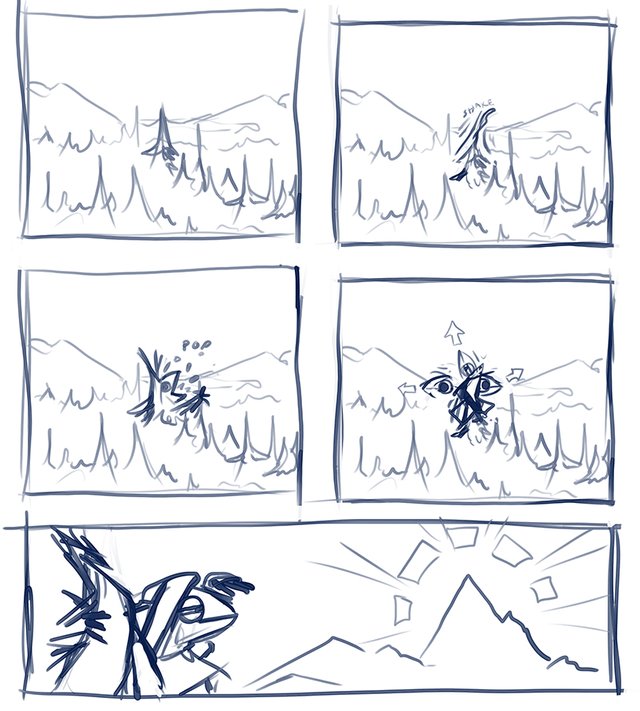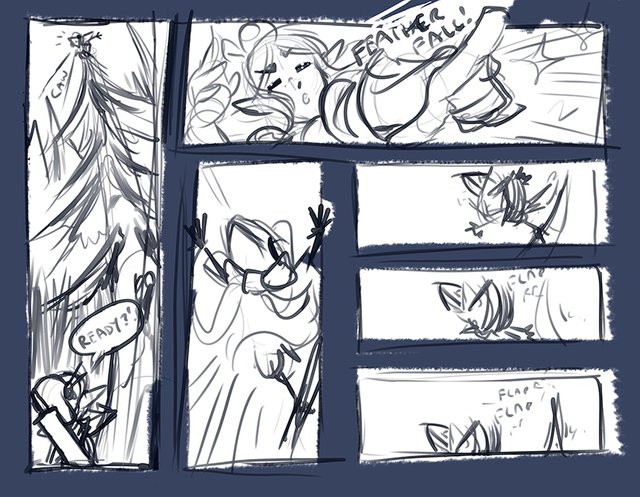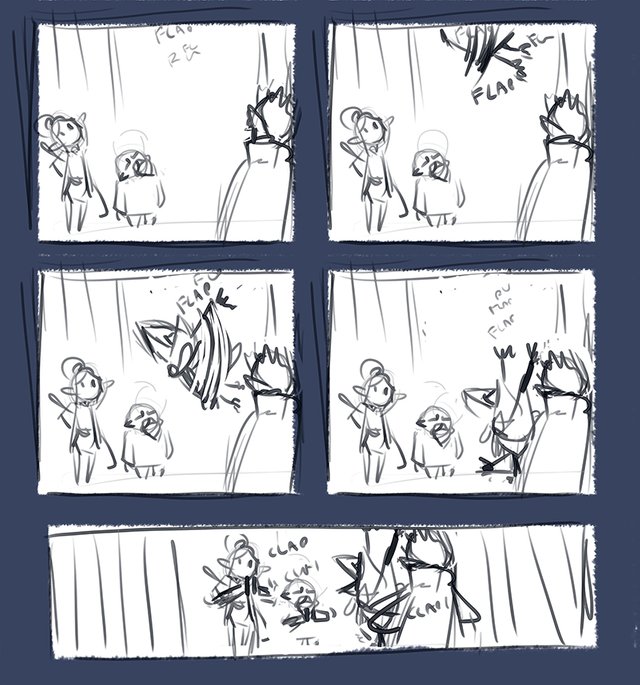 One day, AH! will soar. One day...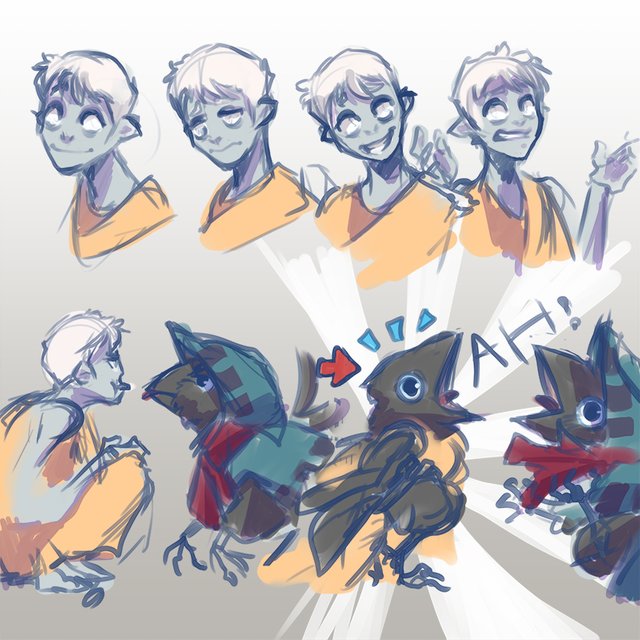 Sam fed AH! a while back and couldn't get rid of her since. Eventually, this leads him to be cajoled out of the monastery to do some 'outside' work.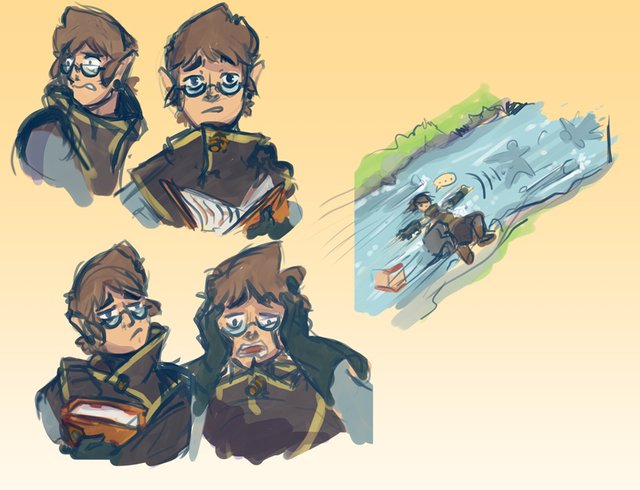 Jaiman was supposed to be escorted to the archives. He ended up being stabbed and dragged down a river. Good times~
I hope these little snippets are entertaining, because there's plenty more where that came from.
Any Dnd fans, give me a shout ' w' <3 !