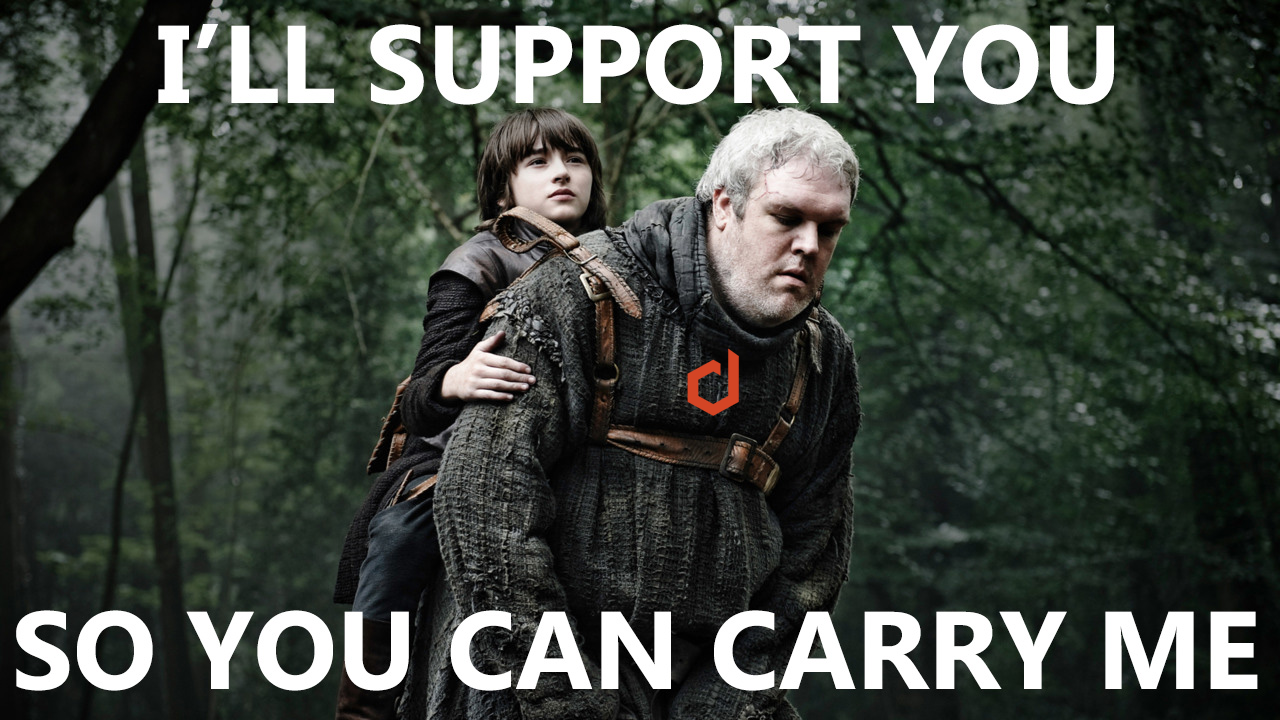 I have updated the supporters page on dMania and made it more transparent. Now everyone can see how much every dMania supporter has earned so far. On dMania, 15% of the rewards of every post are distributed among dMania supporters. The Chosen Ones System selects three Chosen Ones from the dMania supporters and assigns them 5% of the rewards when someone creates a post or comment. You can see the selected Chosen Ones on every post on dMania. If you want more information about dMania supporters read the beta release post.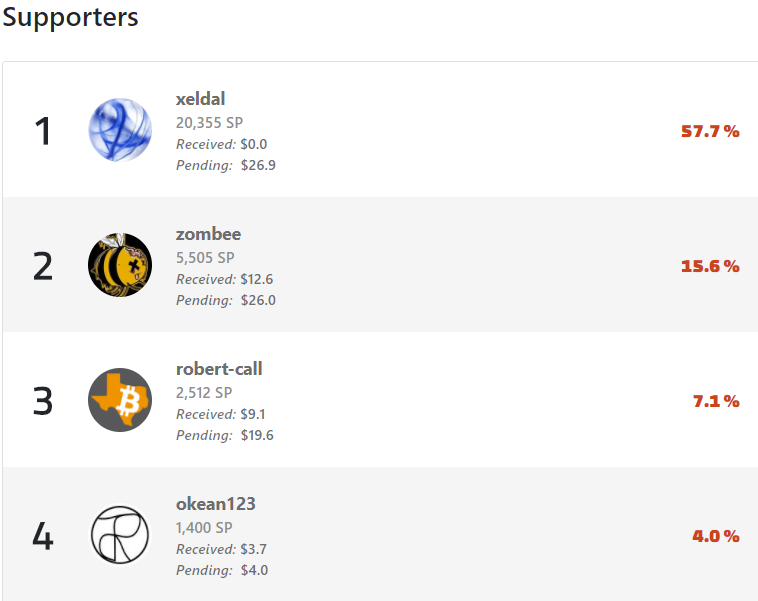 The Chosen Ones System makes it possible to get high rewards as a supporter even with a small delegation. @aranda has been a supporter for a week and will receive $4.5 for 20 Steem Power. That's a pretty good ROI. If you haven't received any rewards as a supporter yet, just be patient. Everyone has been a Chosen One at least once. You just have to be lucky once and get selected as a Chosen One on a high rewarded post.

Global Stats
On the supporters page you can now see the global statistics from dMania. dManiacs have received $1400 and will receive $690 on the next payout. dMania supporters have delegated 35k Steem Power so far. Thanks to all dMania supporters. Thanks to @xeldal for delegating 20k SP 😊.

Whale supporters
I am still looking for some whale supporters. Whale supporters are important to generate high rewards for people on dMania. High rewards will attract new users to dMania and Steem. dMania is besides
@utopian-io
, only the second app on Steem that has a supporter/sponsor system.
@utopian-io
has already collected over 4 million Steem Power. I hope that some big utopian sponsors like
@freedom
,
@misterdelegation
,
@ned
,
@transisto
,
@wackou
or
@cryptoctopus
will see the potential in dMania and delegate some Steem Power to dMania too.
Support dMania
To become a dMania supporter, you have to delegate some Steem Power to dMania. The minimum is only 5 Steem Power. By delegating Steem Power, you are lending your Steem Power to dMania. The Steem Power still belongs to you.
The more Steem Power you delegate, the higher your chance to become a Chosen One. The dMania bot uses the collected Steem Power to upvote posts on dMania.

Supporters
There are already 45 dMania supporters.
@xeldal
@zombee
@robert-call
@okean123
@nickfost
@imacryptorick
@raggaemuffin
@ippua
@free999enigma
@scandinavianlife
@celestal
@libertyranger
@sazbird
@havok777
@cassillas5553
and many more...
If you have any questions join our new Discord server

Please upvote, post and comment on dMania to support this project. Every single upvote counts. You can contact me on steemit.chat or discord if you find any bugs or if you have ideas for new features. Please resteem and upvote this post and tell everyone you know who likes memes about dMania. Together we can make Steem and dMania great. Follow @dmania and @zombee to get the latest updates about this project.