My Roommate Just Dropped This Gem Into My Head... FFS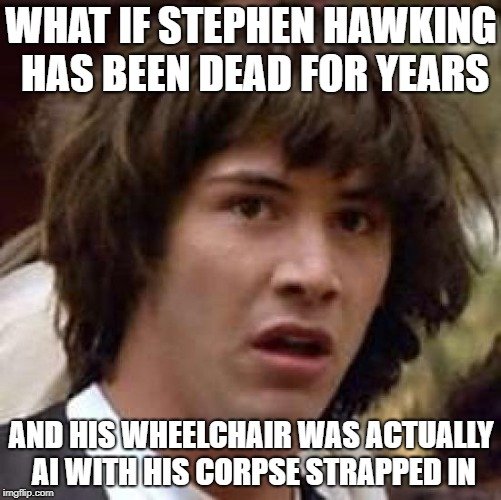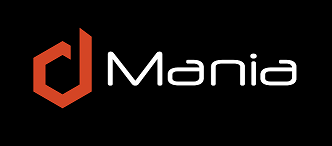 First off, this is NOT my brainchild but my roommate Adam's creation..
He came into my office and I told him Stephen Hawkings had died.. He basically without skipping a beat started hypothesizing that he'd already been dead for years and programmed AI (artificial intelligence) into his wheelchair to give the illusion he was still alive.
I thought about it, had a hell of a laugh to the point of tears, stated we both just solidified our tickets to hell for laughing at the poor guys death and proceeded to make this meme... I'm not a fan of memes as we all know but it would have been even more f**ked up blasphemy and if I'd taken the time to draw a comic about it.
Not a shred of disrespect intended towards the late Stephen Hawking.. But Adam's idea had to be shared to the blogchain..
If I go to hell for having a giggle at his idea, so be it