5 Dtube Philosophers - Go Check Them Out! #guiltfreesteemit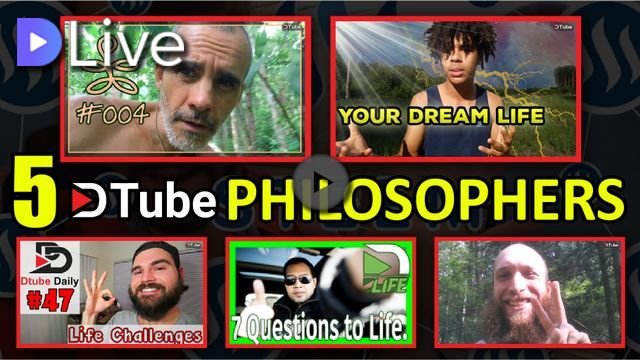 In this HwZ 46, I bring you 5 @dtube Philosophers. Everyone on this list speaks from the heart and speaks from a place of philosophy. 2 are very well known the other 3 should have way more followers. be sure to go check them out! What really matters is stregthening the STEEMblock, Dlive people, share the love and check out these steemians!
Be sure to check these guys out!
My video is at DLive