Hungarian Mushroom Soup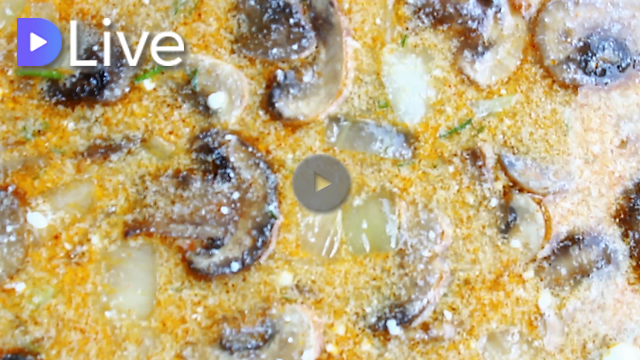 We in the middle of a long early September heat wave here in Philadelphia. The real feel temperature has been like 105° here all week. Soup is the last thing I wanna eat tonight. It'll start getting colder real soon, and that's when I'll be eating this delicious mushroom soup with dill. Winter will be here soon. Too soon!
This soup is not vegan, but it's vegetarian if you use vegetable stock. I suppose you could substitute non-dairy milk and butter and make it vegan, but I don't think it would taste as good. It just wouldn't taste right to me, I don't think.
INGREDIENTS
1 pound of white button mushrooms (or cremini)
1 vidalia onion
1/8th cup of fresh parsley
1 tablespoon of fresh dill
3 cups vegetable stock (or chicken)
3 tablespoons of soy sauce
1 tablespoon of lemon juice
3 tablespoons of flour
1 tablespoon of paprika
4 tablespoons of butter
1 cup of milk
1/2 cup of sour cream
Salt
Pepper
DIRECTIONS
Slice mushrooms.
Dice onion.
Melt the butter in a saucepan or deep dish skillet.
Add the mushrooms and onions and cook over medium heat after 10-15 minutes until the mushrooms dehydrate and shrink.
Add the paprika and flour and stir well.
Add the stock, milk, and soy sauce and stir.
Lower the heat and simmer about 5-10 minutes.
Turn off the heat and mix in the lemon juice, sour cream, parsley, dill, salt, and black pepper.
So rich and creamy!
Watch longer video on my YouTube channel.
https://youtube.com/c/thexsgreencookingshow