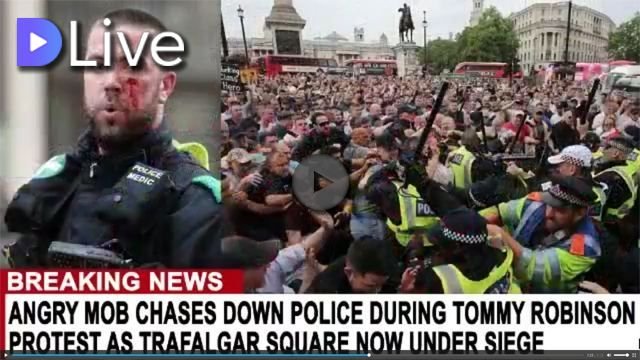 I am not a total expert on world revolutions, but I have studied more than one in some depth, particularly the Bolshevik revolution in Russia. Some people are claiming that the recent violence in London where large groups of (drunk) people minorly attacked some riot police - is the start of a revolution.. I absolutely disagree and if they are right, then they need to learn something about revolutions now.
I am not able to think of many, if any, examples of revolutions that didn't result in similar or worse results following the revolution - compared to what occurred before. This is because the balance needed in society needs to come from a level of consciousness and understanding that has been held down for a long time. This means that the word 'revolution' has been accurate, in that they tend to just take us back to the beginning - going round and round in circles.
I am not sure who has the lower level of consciousness, out of the criminal gang that runs most governments and the football gangs that appear to have sparked this recent violence - but I don't really want either of them having access to nuclear launch codes!
When revolutions occur, there is a 'power vacuum' and all the various groups who think they are the 'right' ones to 'run things' do what they can to take over. If the revolution is carefully organised in advance, it is likely that the organisers will 'take over' because their opponents won't be ready to act so quickly. On the other hand, if various groups agitate the population to trigger a revolution, then they may end up in conflict over who 'takes over'.
The fact is that if the population have not researched deeply into themselves and into their situation to know what the real causes of their problems are - there is a real chance that they will only make things worse. It might be hard to imagine things being worse than they have been - in the sense that the criminals in government have abused their positions to the point of virtually enslaving most of the population financially and through bogus 'laws'.. However, it actually could get worse. You only need to watch Mad Max to see where I am going here.
We have a perilous crunch point here. The Democratic system has NEVER been honest and has always been a way of controlling and manipulating as many as possible. On the other hand, the majority of people are not aware enough of how to live with real balance to be able to handle the society in a way that doesn't end up in destruction. I don't mean this to put the people down, it is just a fact that most people have no interest in learning about such things and they will have a huge learning curve to figure it all out if forced to. This ignorance is actually part of the wall that holds the enslavement system in place - since there is a fear that if the 'old guard' leave, then the door is left open for invaders to come in and take over due to the inexperience of whoever then 'takes over'.
So as usual, the only answer is real enlightenment - which itself requires the ending of denial and the understanding of absolute truth regarding self and life itself. Total respect for free will is a requirement for those on the destiny path of survival - so I suggest we start there and see where that takes us!
Wishing you well,
Ura Soul
My video is at DLive