Travel with Me #22 - Explore Beijing (2) 🥁💡🏯【跟著Susan去旅行 #22 - 探索北京(2)!】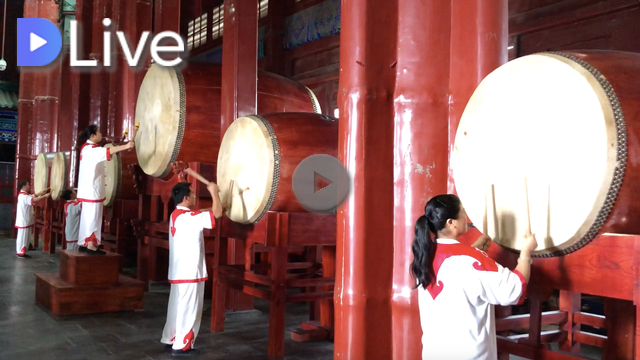 Hi my dear Steemit friends 🌹,
親愛的Steemit朋友們:
How's everything? Last time we explored the Peking University Library together, did you like it? :) This time let's watch an amazing drum performance at Beijing Drum Tower!!🥁 Are you curious about the story behind this ancient and beautiful Tower? Let's get started!!
大家好!上次我們一起參觀了北大圖書館,大家還記得嗎?:) 這次,就讓我們一起欣賞北京鼓樓精彩的表演吧!大家想知道鼓樓背後的故事嗎?事不宜遲,就讓我們開始吧!!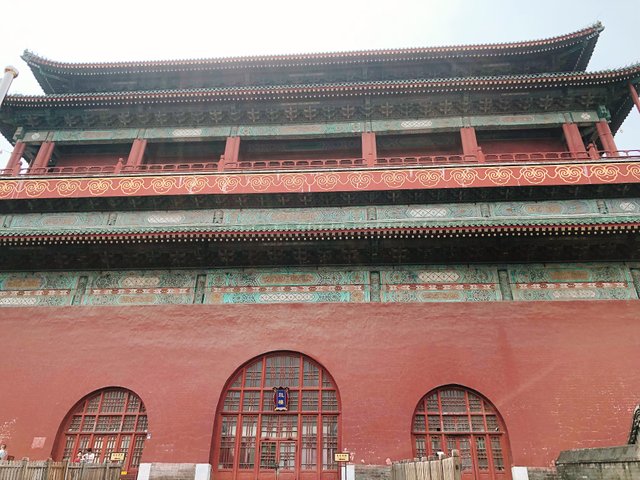 The construction of Beijing's Drum Tower began during 1272 AD. The Tower was originally call "Qizheng Tower", which means "containing" the 7 ancient celestial bodies of gold, wood, water, fire, earth, sun and moon. 💧🔥☀️However, shortly after the construction was completed, the Tower was destroyed by fire. In 1297 AD, it was rebuilt.
鼓樓始建於公元1272年。初名「齊政樓」,取齊「金、木、水、火、土、日、月」七政之義 💧🔥☀️。後毀於火,1297年重建。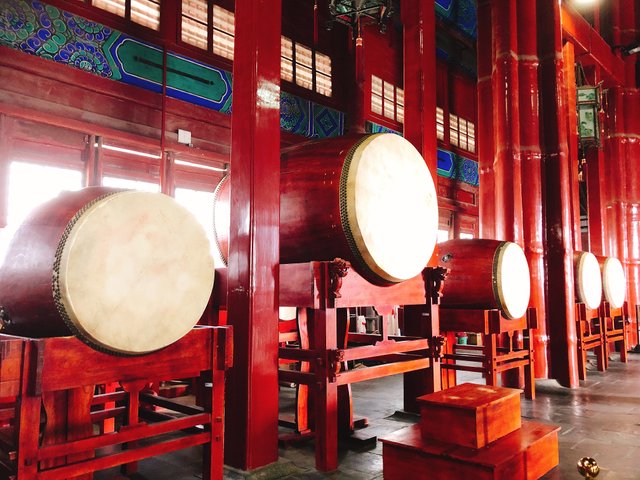 60 steps to go!!!👣
有60級樓梯呢!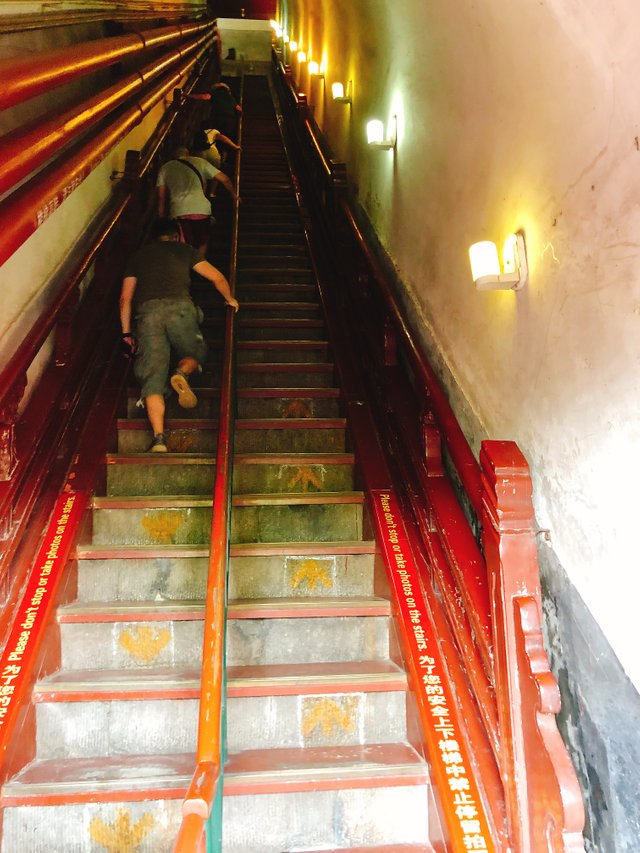 The Drum Tower we are looking at now is located at the north end of the south-north central axis of the old capital Beijing, as a result of the rebuilding effort in the 1420 AD.
現存鼓樓位於古都北京南北中軸線北端,是1420年再次重建的結果。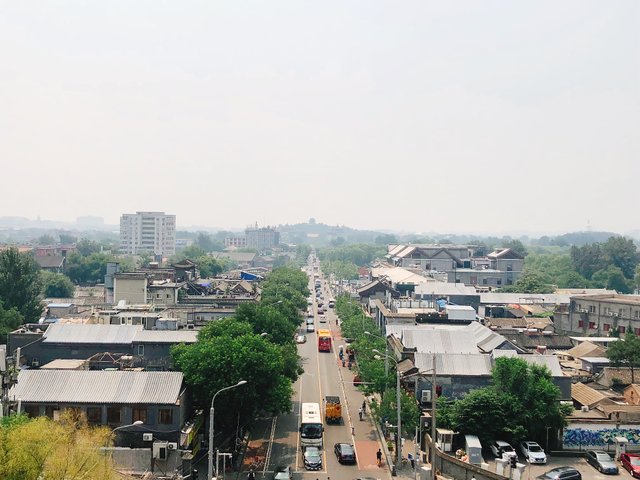 The Tower has a primary wooden structure covered with round grey tiles and green glazed trim at the top. 🌲There used to be 25 watchman's drums (1 main drum representing 1 whole year and 24 mass drums representing the 24-Solar Terms) on the second floor of the Tower, but there's only 1 remaining now. From the picture we can see the drum is destroyed. It's damaged by the Eight-Nation Alliance as they invaded Beijing.
鼓樓上覆灰筒瓦綠琉璃剪邊,是一座以木結構為主的古代建築🌲。鼓樓2層原有更鼓25面,主鼓1面(代表一整年),群鼓24面(代表農曆24節氣),現僅存1面。我們可以看到,鼓面有多處刀痕,這是八國聯軍入侵北京時留下的罪證。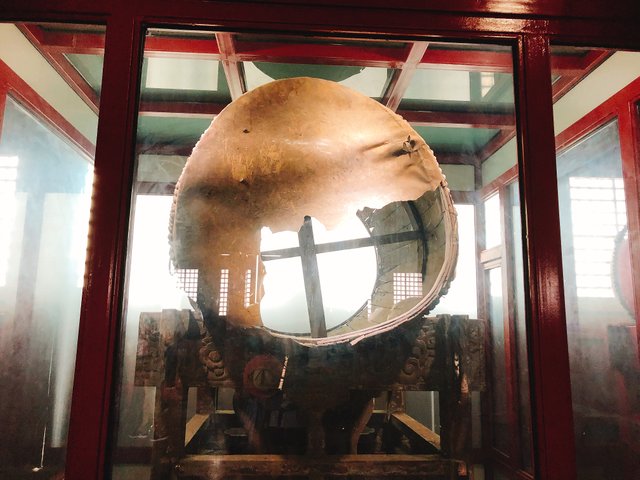 Each board states one of the Chinese 24-Solar Terms:
這些牌子介紹了中國農曆24節氣: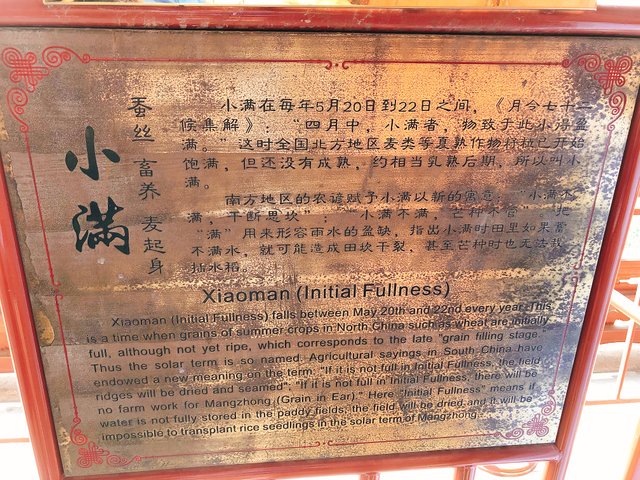 This is what a Watchman's Drum looks like. In 1987, the Beijing National Musical instrument Factory replicated the drum according to the original specifications of the main time-announcing drum from the Drum Tower. It's covered with a single piece of cowhide. The drum has been used in the "Opening Ceremony with Bells and Drums Sounding Together" of the 11th Asian Games, and the opening ceremony of the first "Beijing Cultural Relic Festival".
這是更鼓的複製品。它是1987年由北京民族樂器廠按鼓樓原報時主鼓複製的。它用整張牛皮蒙製。它曾參加過第11屆亞運會「鐘鼓齊鳴開幕儀式」和首屆「北京文物節」開幕式。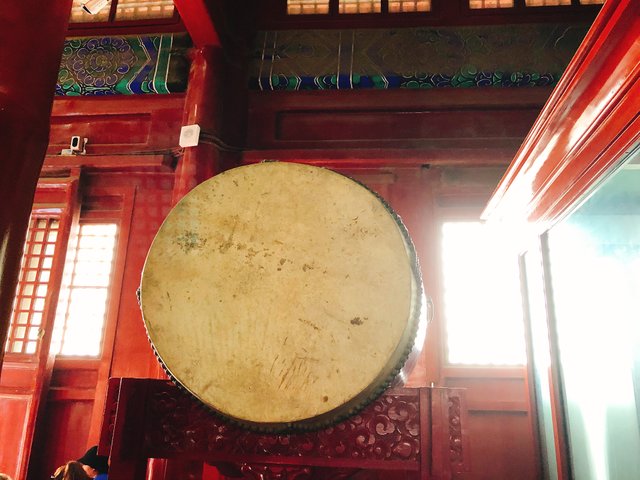 Have you learnt more about the Beijing Drum Tower by watching the performance and reading the stories? I'm sure you liked it! ❤️ Haha guess I'd stop here :) Next time I'll share more of my experience in Beijing with you, cheers! 😆
haha,看了精彩的表演、聽了背後的故事,大家有沒有對北京鼓樓留下深刻的印象呢? 我肯定你喜歡它!那麼,今天就先寫到這吧:))下次,我還會向大家介紹更多在北京的點滴,希望大家喜歡!😆

Please follow me @susanlo! Thanks a lot for your support! ❤️
My video is at DLive
!steemitworldmap 39.940789 lat 116.395895 long d3scr