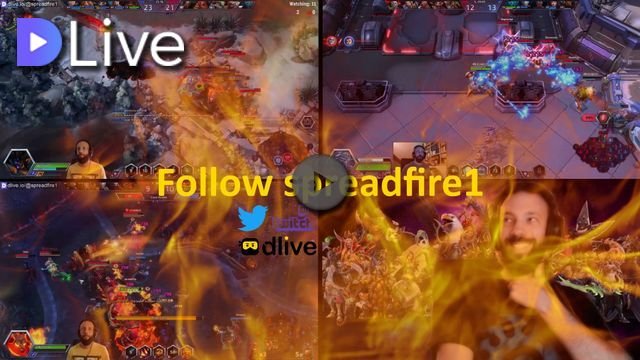 Diamond or Master?
Ranked Hero League placement matches.
Maybe also Quickmatches and Team League later.
Heroes of the Storm: The art of knowing when and where to fight.
@spreadfire1
Bronze = Master.
@spreadfire1
---
Multi Platform Streaming
I am streaming to @DLive, Twitch, Mixer, YouTube and Stream.me.
Will you please use my referral link to Restream.io: https://restream.io/?ref=NYVBL.
---
Follow me on Steemit and these other platforms to stay up to date:

---
My live stream is at DLive