My 2018 - My First DLive Video - Steem On (To the moon & More)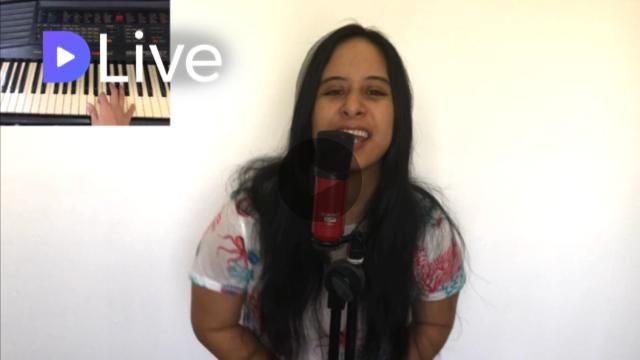 Hey, what´s up DLive!
I finally got around creating a video for @anomadsoul ´s contest!! Very last minute, i know! but.. i don´t really have much time lately, so it was hard to actually come up with something.
At the beginning of this year, I came up with this idea for a song about Steemit. I was so damn excited for finding out about this platform and how great I was doing here, I felt like i needed to pay tribute to it, and all the amazing and super talented people that make this block chain so great.
It felt to me like a way to give back in an artistic way (i guess). So I wrote the lyrics and even performed it at the open mic once. But it wasn´t really so great because it was a rap song and I didn't have a beat for it... not a good one at least.
We skip forward to a couple months later, and I actually got around recording it on my laptop and doing a little more work on it.
I think this time around it came up pretty decent . So, now that ¨El Mexicanito¨, (what I call @anomadsoul) partnered up with @Dlive and came up with this super cool contest. I figured it is the best chance I got to actually show you guy the song in a proper way.
I finished this video earlier today. I hope you guys like the song as much as I do, and feel related to it too. This song is for all of us Steemians, Dlivers , and everyone else involved in a creative way with the Steem block-chain.
I literally love you and admire you all!
Thanks for watching!
Steem On To The Moon & More (01/02/2018)
I´ve got a special delivery for you my friend.
Fresh news, good news! Hear what i am about to say!
This ain´t nothing like what you have ever seen before,
So get ready, cuz i am knocking on your door.
As a kid you got excited about opening presents.
Remember that feeling? Well, this is even better!
Do you believe in magic? Well, you better do now,
Hear me out! Shit´s about to go down!
Here´s the keys to a kingdom that you will not believe
came to life just in 2016
It is like Hogwarts but in real life,
It feels like Christmas in the middle of July
Did you ever get rewarded for speaking up your mind?
Did you ever make some money just for sharing what you like?
You might still not believe me, but what I say is true!
Steemit is where all your dreams come true!!
Steemit is the place to be. Steeming on just to be free.
We steem about the things we love. Steem on! To the moon and more!
Steemit is the name and you are just one click away!
I promise you, my friend, that you will be blown away,
by all the talented Steemians that you will find,
This is a place where you can get whatever you want.
There are artists and musicians, writers and poets.
There are singers, cooks, teachers and photographers.
Whatever you want here you can do
The best part is there are no rules
The sky is the limit so, please aim high!
Show yourself to the world and you will shine!
We are the kings and queens and we rule the world
If you are with us, just sing along!
Steemit is the place to be. Steeming on just to be free.
We steem about the things we love. Steem on! To the moon and more!
My video is at DLive