So I've decided to do more of these silly 1 minute videos, as I quite enjoy creating them. So get prepared <3
Some of you guys might know that my sister is a hairdresser. And as a proper family, we take advantage of her wonderful gift and skillset to fix that bird's nest on our heads. Therefore, I decided to visit my sister at her job and have her take a go at the rubbish I call my head. A real challenge I must say.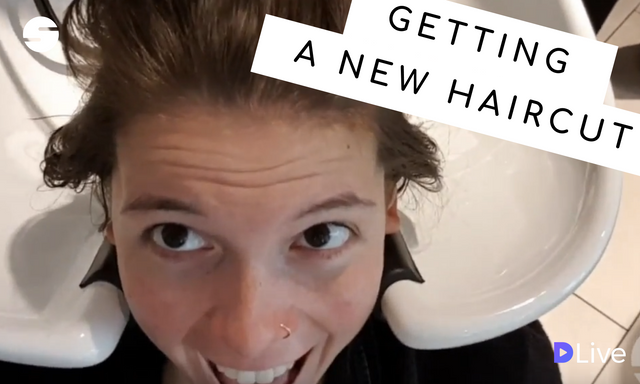 Click on the image to go to DLive
I want to grow my hair out, so I didn't want anything too crazy or short. She fixed my dead ends and added some additional layers to increase the volume. Also, she colored it a bit by using some color conditioner (?). Either way, I am happy with the results!
You can also check out the YouTube version!


Track your followers with SPECTACLES



My name is Shannon, I am a digital designer. Born and raised in Amsterdam, living in Berlin. I write about travel, Steemit, design, food, life and any thoughts I have!