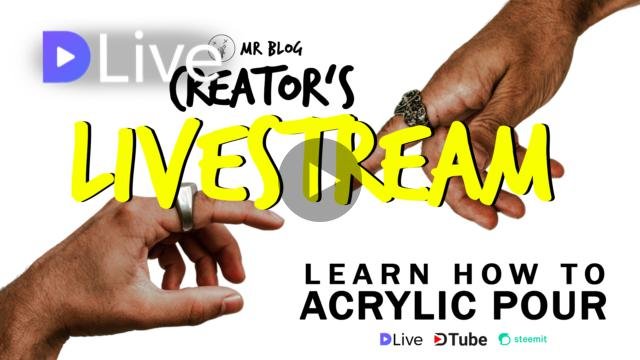 Ever wondered how to do the crazy, 'instagrammable' acrylic pour art? Or, even worse, you tried it by yourself and failed? Well then today is your day! I am experimenting with Live-Streams and thought it would be a good idea to take you along the process of creating one of my amazing artworks. Stay tuned and make sure to support my other channels! If you don't want to miss my next live session, make sure to follow me here and on steemit!
Max Ruebensal is an artist who, besides creating his own art, seeks to inspire others by producing weekly content in form of video essays & other visuals.
I'm doing at least one livestream a month (most times much more), so if you don't want to miss out on any awesome video about artsy stuff, subscribe to my channels.
Support Max Ruebensal videos& streams: https://patreon.com/maxruebensal
Steemit: https://steemit.com/@maxruebensal
Blog: https://blog.maxruebensal.com/
My live stream is at DLive