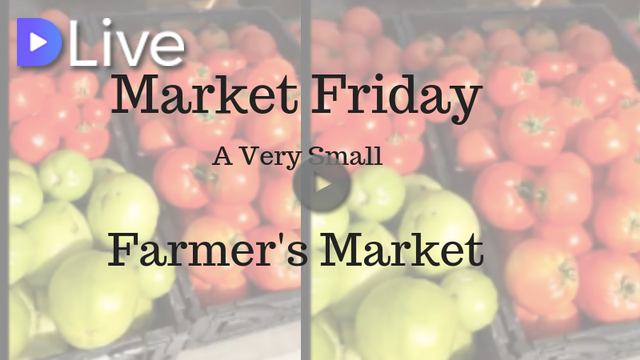 I live in a small town called Lemon Grove. Right next to us is La Mesa and all the little towns are really more like parts of San Diego.
My little town has about 26,000 people living in it and occupies a small area. Most people living here are not rich - to say it mildly. 80% of the students going to the school close by my house live below the poverty level.
About two months ago, a Farmer's Market started in town - again. The last one was organized by the city - that is, they hired a market manager. The location was barely visible from the street, there was no parking, and - get this - not one farmer showed up to the Grand opening. The manager said that she couldn't reach the farmers.... Really? I can.
Needless to say - the market failed. So did one before that.
Now, I am worried that this one will fail as well.
Remember the town La Mesa I mentioned? 5 minutes away? With 100,000 people living there who for the most part are way above the poverty line? Yup, that town has a Farmers Market that is doing very well - and is on Friday!
There are people who want to support local farmers and will go out of their way to do so. But if my town has a market on Friday, I am not going to go to a smaller one on Thursday. In my thinking, people might come on Tuesday to stock up on fresh produce for the next few days...
Just saying. Poor planning. And I don't see any advertisement either...
I want that market to succeed and am trying to buy something from as many as I can every week. But it takes many of us doing that to keep a market alive.
I made this live video while I was there and posted it on Facebook. Today, I did another live show talking about this and will talk about it in my podcast. But one person's effort is not enough. I really want that market to survive. Do you have tips on how to make that happen?
Do you have a Farmer's Market in your neighborhood? Do you shop there? Are you willing to pay a little more than you would at a large chain store?
My video is at DLive