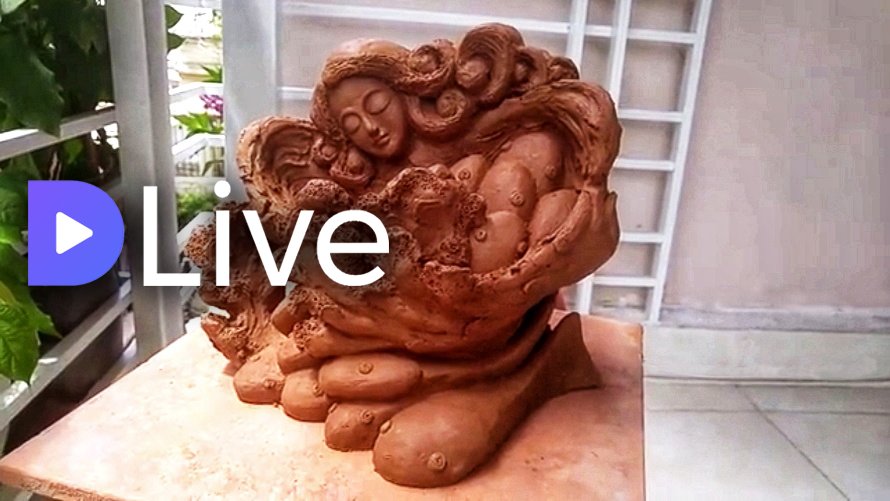 My expression in Art of my Love of the Ocean and response to a past tragedy on our shores in Vietnam.
In June 2016, I was inspired to try creating a clay sculpture for the first time. I did some paintings before but sculpting is more challenging as it requires a good concept, sketches, working skillfully with clay, understanding the structural technique to make what we imagine into something three dimensional. It is specially difficult as every angle of vision must be considered. So I rented a place in a studio where they provide clay, tools, and also an electric oven for sculpting.
At that time, there was a big ecological disaster that happened in Vietnam. Millions of dead fish washed up along some 200 kilometers of shoreline in Vietnam - a distance stretching four provinces. Like all other Vietnamese, who love our country and simply as a human being, who loves our planet, our Mother Earth, I felt a deep sense of pain watching this unfold. So I made this poem to express that suffering.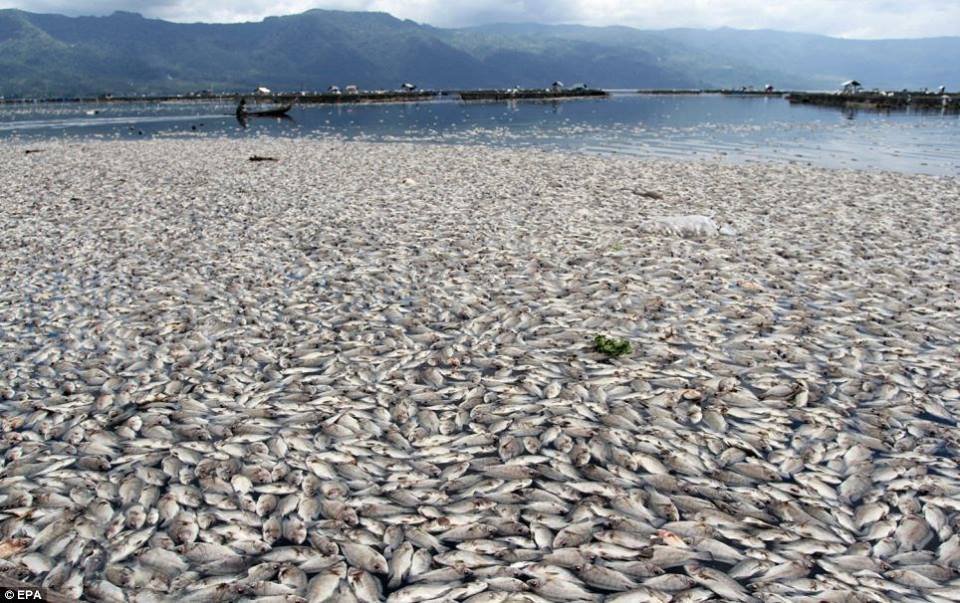 (Source: https://newbloommag.net/2016/09/09/formosa-plastics-history/)
MOTHER SEA
Having many joys could not compensate for the sadness
Sharing could not lessen our own pain
Vietnam, please hearken to the sea's agony
Blood loss inside the Mother who is carrying her dying children.
Why does life still have so many harsh injustices
The immense love of the mother could not help her protect her children
The sea could not shout and could not scream
When she, and the children inside her, are bleeding a silent death.
-LV
Then there was an urge inside me to sketch out the Mother Sea for my first sculpture. I drew Mother Sea trying carry her poor children in her loving arms. Even her arms are big and full of love but she can not carry all and save all. It was desperation.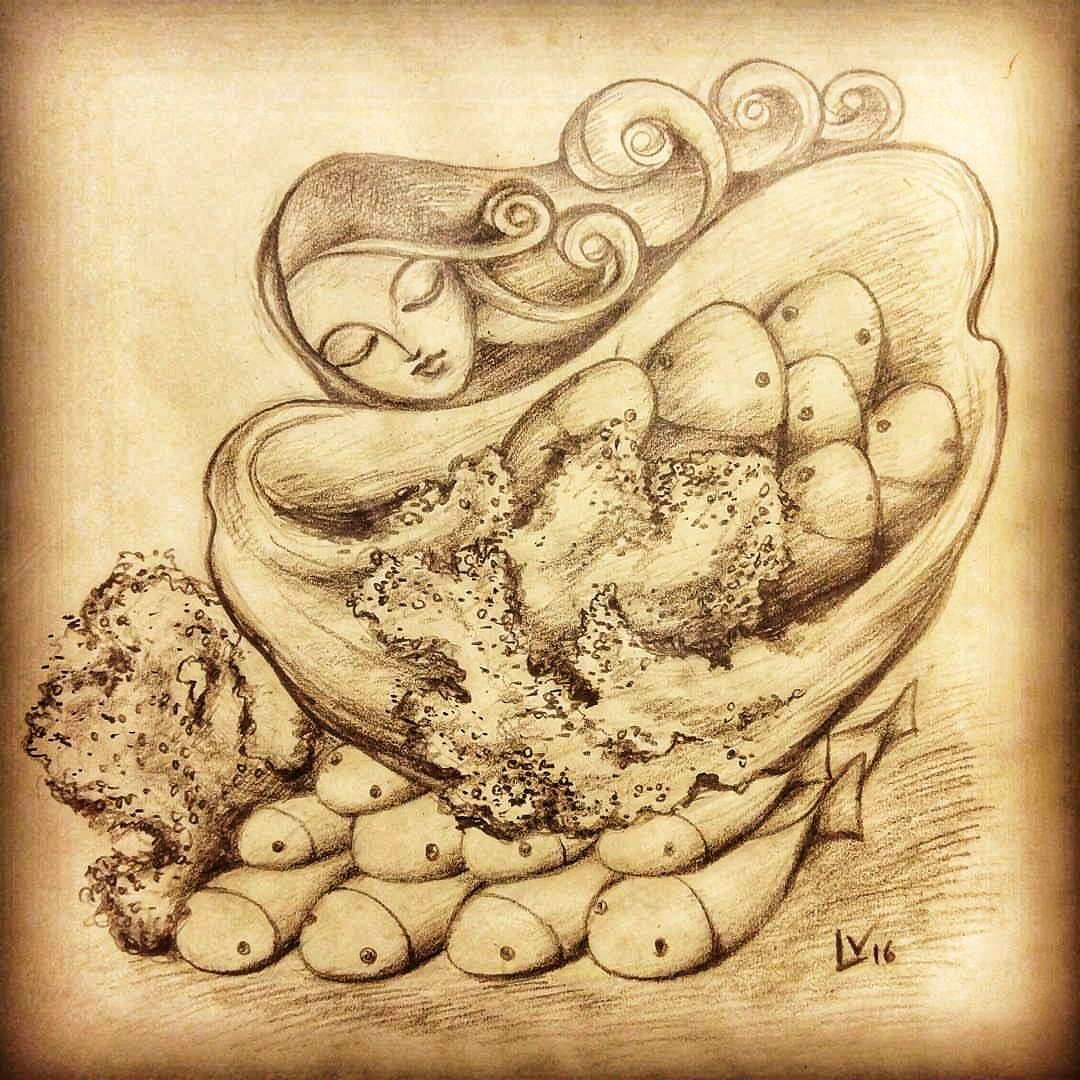 As I started to touch the red clay to create the sculpture, Mother Sea. That first experience was absolutely absorbing. It's like how all kids find great fun and joy while playing with their Play-Doh.
I tried hard to work on all the angles of vision and checked carefully for any flaws. Of course it could not be flawless but it was my best effort to express that love and hurt.
And as you see from the sketch to the sculpture, it is a journey from idea to reality, the layout of the sculpture is more interesting and extemporary but still goes with the direction of the sketch.
I hope you enjoy watching the clip of the Mother Sea sculpture at this link. And here are some different angles of this sculpture.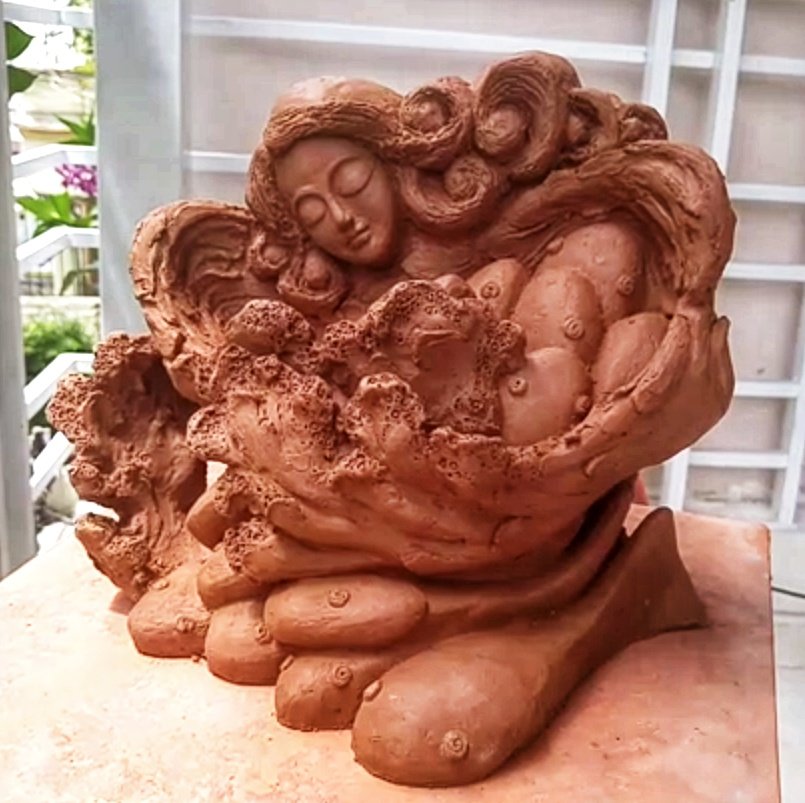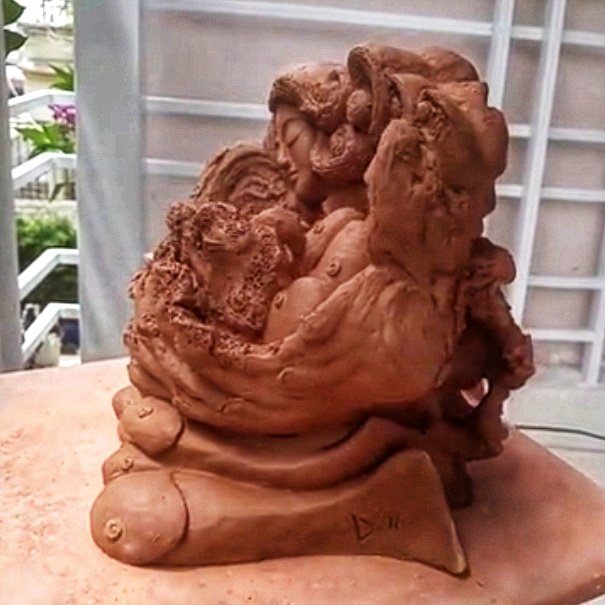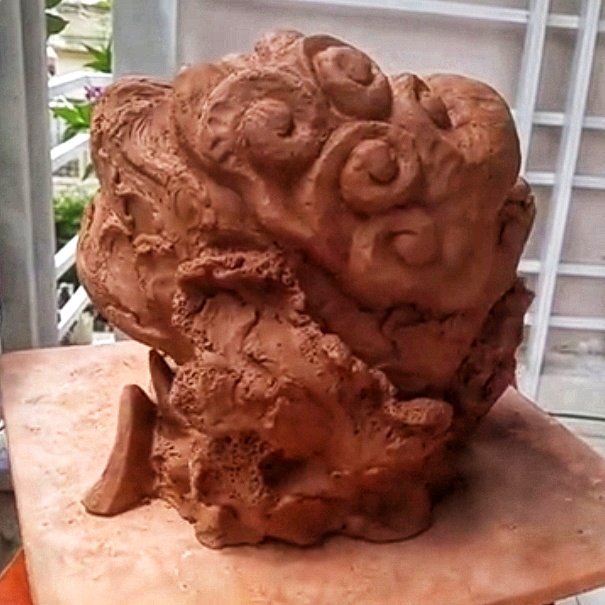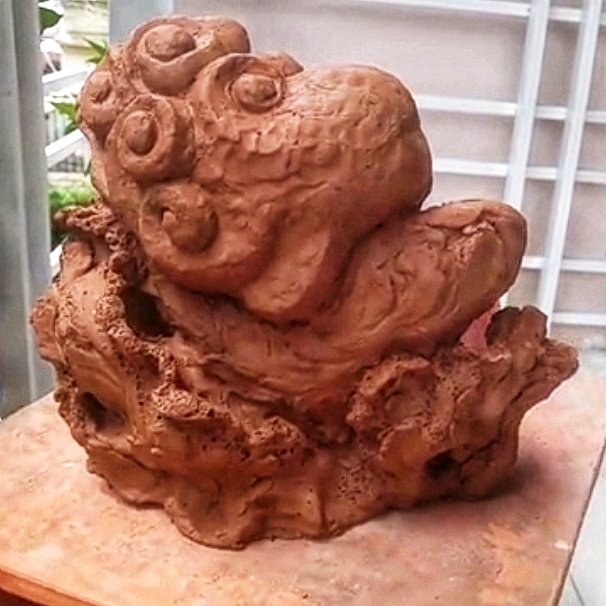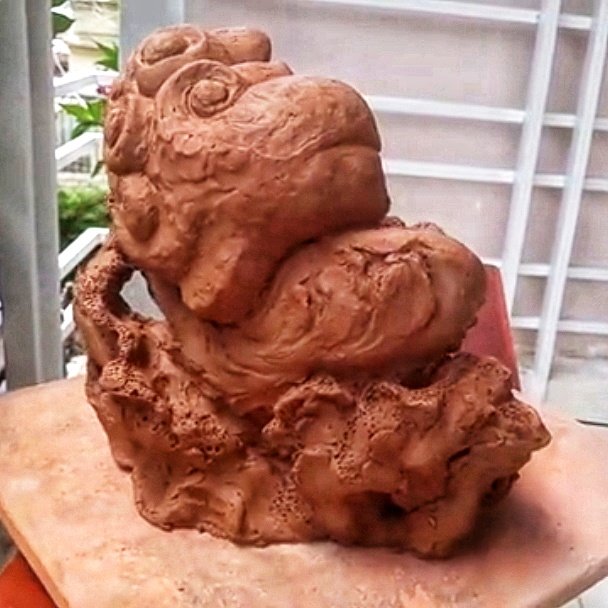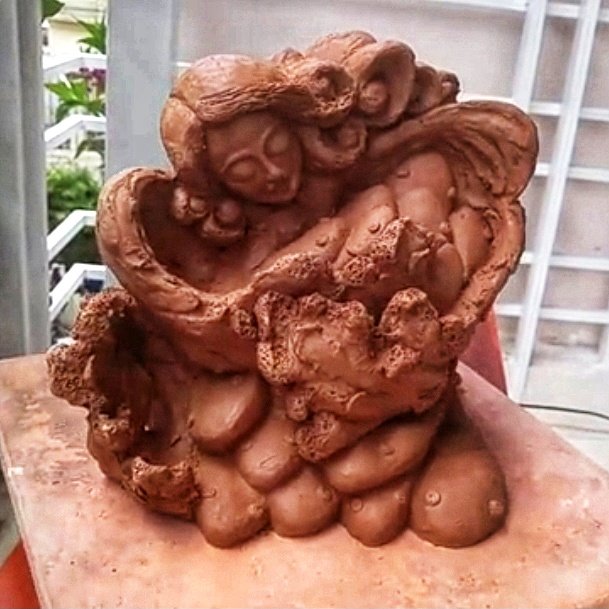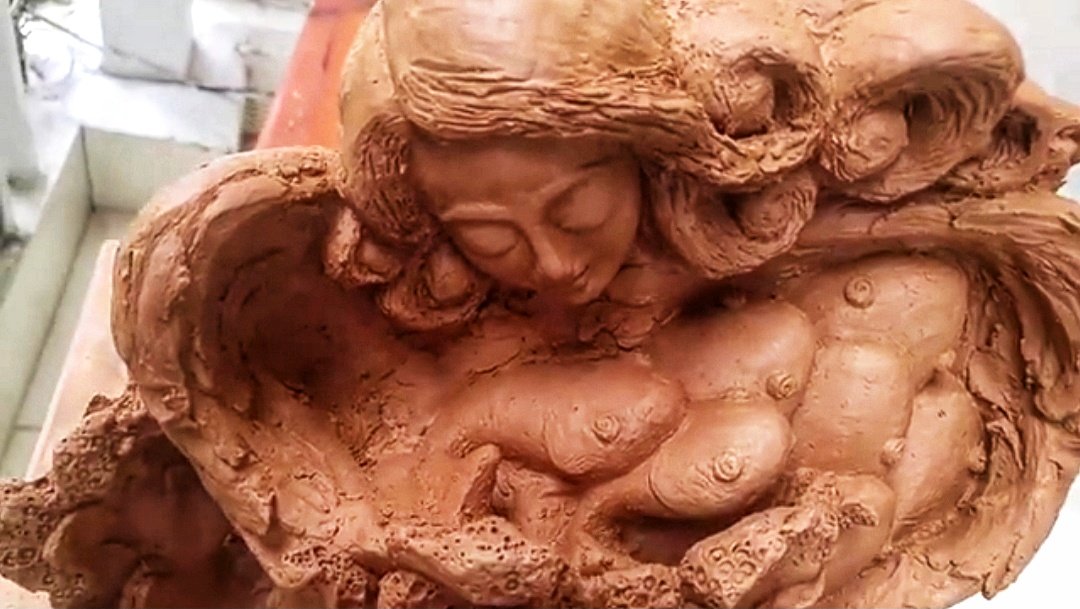 The texture and shape of the sculpture was made by hand. All my fingers touched the clay and felt the Mother Sea, the fishes, the waves that came out from clay. I made patterns on the sculpture by using these bamboo and wooden knives.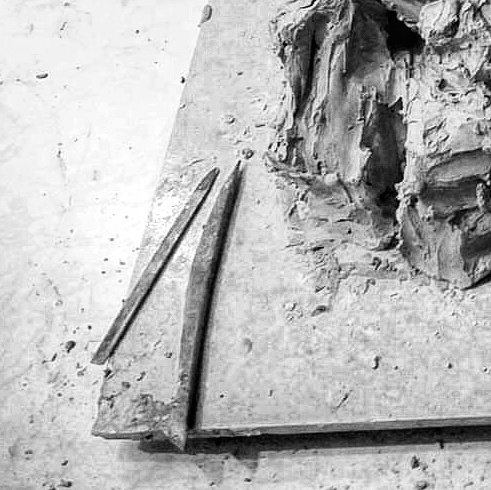 And you can see the texture of bubbles from the waves that were created on the sculpture by making circles from a ballpen. You can use any kind of materials to make parterms on a sculpture. It's a very liberating and free way to create art.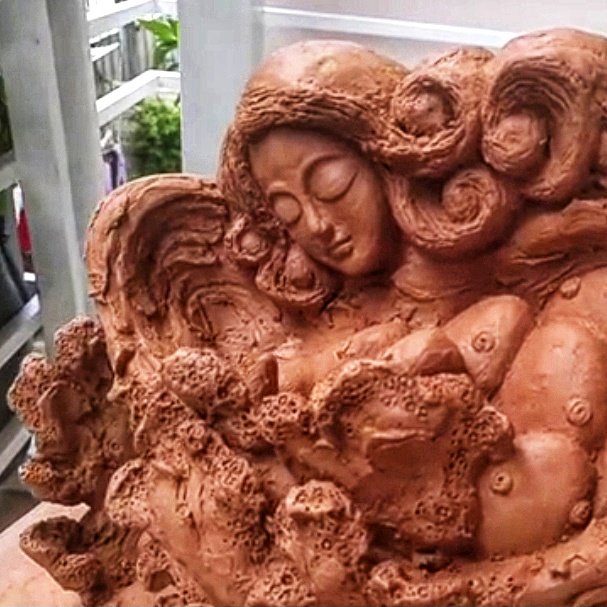 This sculpture is an embodiment of my Love for our Mother Sea, our Mother Earth.
We all depend on the environment in which we live. We all need a safe, clean, healthy and sustainable environment. If we want to coexist with all the beauty and splendour that nature has to offer, we must change our ways and do all we can to preserve this magnificent planet we all call Home.
I know many of you also love to protect our beautiful planet. So together, I hope our generation and those that come after us can solve these problems. We can each do our bit, in many different ways, to save our oceans and our planet. Once it's gone, it can't be bought back, even with trillions of dollars (or even Bitcoin)!
Thank you for taking time to read this post, I hope you enjoyed it. It gives me great joy to be able to share this with you all. If you enjoyed reading this, please share it with others.
And if you missed my last post, you can see it here:
Process of Reflecting and Painting Zen Master THICH NHAT HANH
My video is at DLive