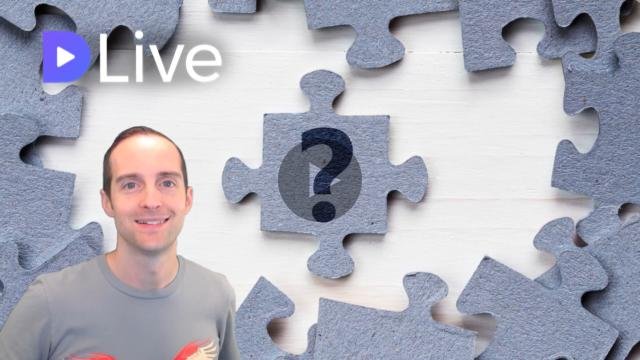 Will you join us for a live question and answer session today beginning with a look at what equipment and software I use as an entrepreneur with a self-sustaining business online because this has been the top question asked in 2018 and we finally have a good answer today to look at?
At https://jerrybanfield.com/resources/ we see a list of the products and services I use now because I hope this makes it WAY easier than it was for me to figure this out. For example, figuring out the best WordPress web host took me five years of intermittent struggle with my website loading slow, paying too much for not enough traffic capacity, and each time being unprepared for a viral visitor spike. After five years of using normal web hosts, I found one that gives me the speed of Google with the simplicity of WordPress meaning instant scalability on the Google Cloud Platform which is similar to Amazon Web Services or AWS.
If you want to skip the thousands of hours and dollars I wasted trying less effective solutions across my business, my newly updated resources page at https://jerrybanfield.com/resources/ lays it all out with Steem being the first item on the list for blogging, vlogging, and investing!
We may be able to use this as an indirect advertising approach because this page is ideal for attracting entrepreneurs that might end up launching Smart Media Tokens or SMTs on the Steem blockchain without having to directly promote Steem as a cryptocurrency and therefore staying in compliance with the updated terms of service on Google AdWords. I am testing the ads now to see how much the clicks cost and how much time each reader spends on the page.
While we begin with answering the most consistent question asked so far about "what do you use?", we will follow this for the hour we are live together with answering as many questions as possible! We are now doing this on the "Dear Jerry Banfield Show" here every Wednesday from 10 to 11 am eastern time on
https://dlive.io/@jerrybanfield
https://www.youtube.com/jerrybanfield
https://www.facebook.com/jbanfield
https://twitter.com/JerryBanfield

/
Thank you very much for joining us today and we hope this question and answer session is useful for you!
Love,
Jerry Banfield
My live stream is at DLive