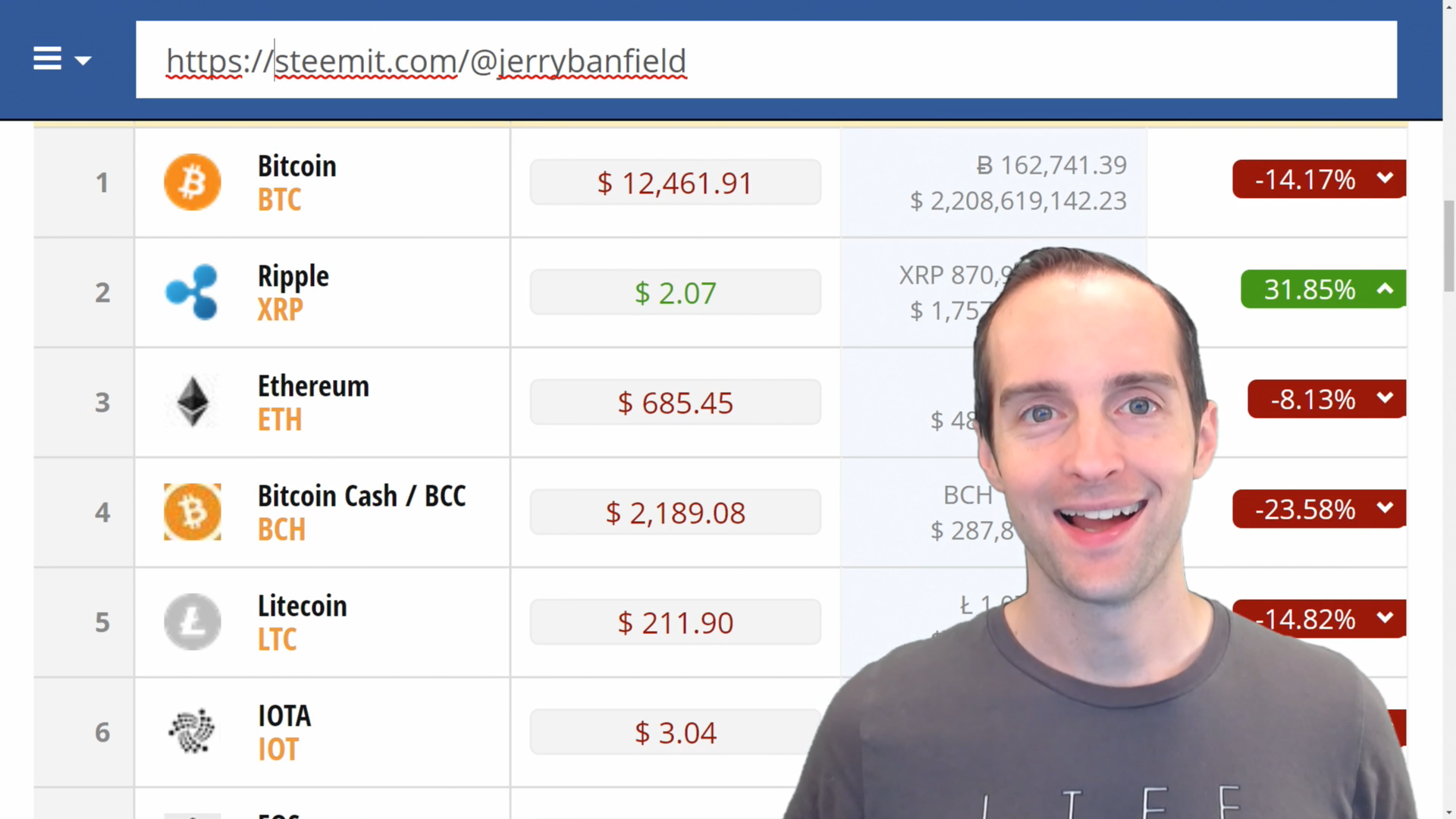 Will we see cryptocurrency price charts update live here, talk about Bitcoin, make predictions about what cryptocurrencies are the best to buy/sell, and help fuel the passion we have for a new financial order in our world because together we are making a difference just chatting here? Thank you for joining us on this second test of @dlive featuring live charts promoting Steem and my CC0 music in the background!
If DLive crashes again, the stream is also available at
https://www.youtube.com/jerrybanfield/live
https://www.twitch.tv/jerrybanfield/
https://www.smashcast.tv/jerrybanfield
https://mixer.com/JerryBanfield
Read more about the show at https://steemit.com/cryptocurrency/@jerrybanfield/launching-a-live-cryptocurrency-talk-show-on-youtube-dlive-promoting-steem.
Start talking live on the stream by becoming a partner at https://jerrybanfield.com/partners/.
What am I invested in?
Steem is what I am all in on at https://steemit.com/@jerrybanfield.
Join the chat on Discord at https://jerrybanfield.com/contact/.
Thank you to the following websites for the live charts which are featured here!
https://www.cryptocompare.com/coins/#/usd
https://bitcointicker.co/price/
http://www.steemdollar.com/steem.php
Terms for speaking on the live stream voice chat!
Family friendly language!
Maximum of 3 minutes speaking uninterrupted if others are waiting!
Music mutes automatically when someone talks!
Focus conversation on crypto!
Be transparent about any affiliations, investments, and referrals made.
Thank you for helping me test @dlive again today!
Love,
Jerry Banfield
My live stream is at DLive