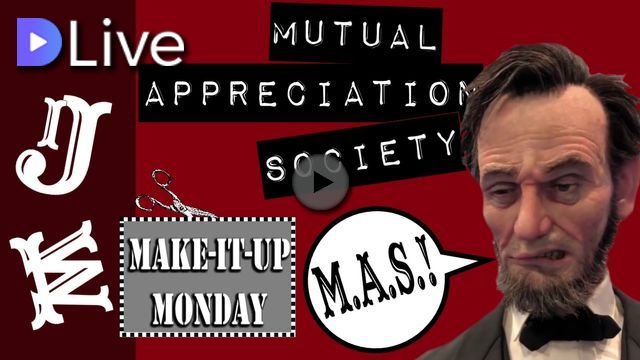 What's for dinner, @DLive?
Mon-day!..
It tastes like new. Are you?
Well, @AllSeeingEwe and I are...lettuce see who / (what?) is on the menu.
I've been fasting myself hard and doing energy work with the notorious @FrankBacon all day...many were deleted via inception.
Missed it. Boo.
Today is my 1 year Steemit Anniversary! In my humble opinion, many failed the ascension. Hope you IN-joy the suit you staked yourself to with that nasty never existed...
💘,
JakobXan & the Get-Along-Gang
My live stream is at DLive