Improving Your Photography With @scottshots - Part 1 of 3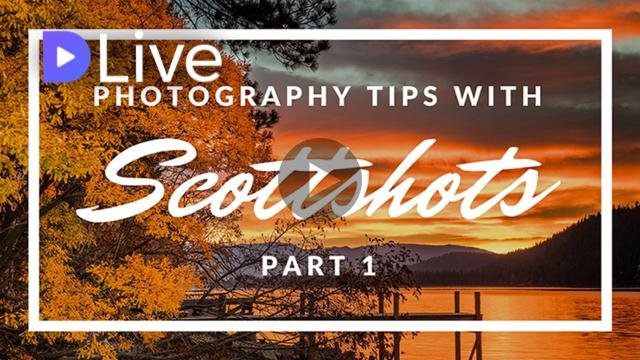 Hello @hyperfundit fans! I am Scott Thompson (@scottshots), here to try to help improve your photography. @hyperfundit has asked me to post on their page on a regular basis, teaching basic photography techniques and answering questions with the goal to help improve your photography for your steemit posts. I'm really excited to help @hyperfundit as they are an incredible team dedicated to helping others, if you haven't already, please look into what they do on their page or at their website HERE.
A little bit about who I am: I started my photography business, Scott Shots Photography, in 1998 and I have been a professional photographer ever since. I prefer to shoot landscape photos and sell my big prints through art galleries, local stores, and my website but I also shoot a lot of commercial work for businesses. I shoot product photography, storefront and interior photos for local businesses, and I produce a ton of virtual tours of homes for sale or rent.
I'm fairly new to teaching so bear with me on that, but I have a ton of photography knowledge that I've accumulated over the last 20+ and I have been wanting to share that knowledge here on steemit lately.
We will start this educational series with a video from the Las Vegas Steem Creators Conference, where I was asked to give a photography presentation/workshop with the same goal, to help others improve their photography for their steemit posts. The presentation was 50 minutes long so we have divided it up into 3 parts. The first part is more about basic gear and techniques you can use to step up your photography game with DSLR cameras, but also how you can use those techniques and some less expensive gear to improve your cell phone photography.
I won't go into all the details here in text, so please watch the video to learn more! I will, however, provide Amazon links below to the gear I talked about where the gear can be purchased. I am not an Amazon affiliate so please feel free to do more research onthe gear and purchase whatever you like, at whatever store you like. Also, make sure the gear will fit or work with the camera, lens, or phone that you own.
Gear I mentioned in the Video:
Selfie Stick with tripod
Flash Diffuser
Portable Collapsable Reflector
LED Light Panel
LED Ring Light
Bright Head Lamp
Cell Phone Lens Kit
Graduated Neutral Density Filters
Polarizing Filter
Thank you again for watching this video. Watch Part 2 here. Feel free to ask me questions about anything you saw in the comments below. Have a great and photogenic day!
-Scott Thompson / @scottshots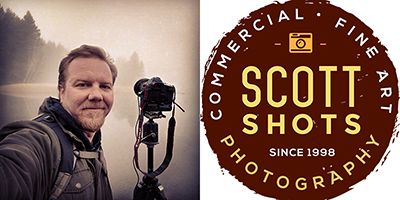 My video is at DLive