FOLLOW THE DLIVECURATOR CURATION TRAIL!
DO YOU LIKE DLIVE?
DO YOU LIKE CURATION REWARDS?
DO YOU WANT TO SUPPORT DLIVERS?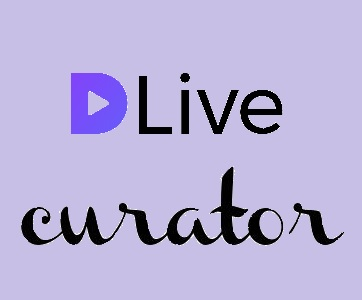 If you plan on voting frequently on your account, I recommend setting the vote to 35%.
My initial goal when I created this account was to upvote an average of 20 streamers per day. In the 30 days since its creation dlivecurator has upvoted 814 posts, or an average of 27 streams per day!
Here you can also delegate to dlivecurator if you love my idea!
THANKS FOR READING!