Campaign | #StreamOnDLive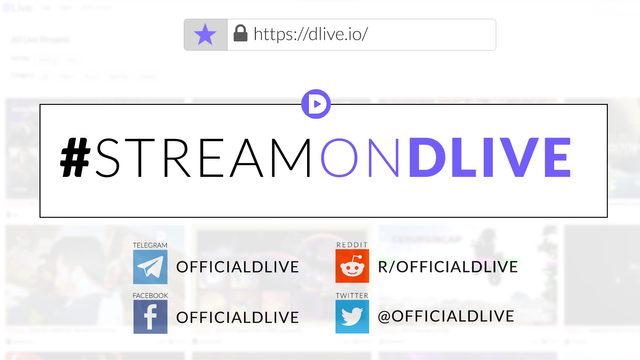 As we look to increase DLive's Social Media footprint, we are asking for the help of our Community to kick start this. This campaign revolves around the use of the hashtag, #StreamOnDLive. This campaign will give you the chance to share your excitement for DLive and explain to all your followers, why you believe DLive is the best place to live stream or upload a video.
The campaign will begin on June 9, 2018 and end on June 22, 2018 at 12:00pm CET.

Requirements
The social media post must be made on Facebook, Instagram or Twitter.
Include why DLive excites you and why you think people should live stream or upload videos on DLive. This can be written, or video format.
Tag @OfficialDLive on your social media.
Include the hash tag #StreamOnDLive.
Include your referral URL in your social media post. https://dlive.io/?ref=YourUserNameHere
Comment on this post with a link to your social media post.
If all the requirements are not met, you will not be eligible for an upvote.
Rewards
The reward for this campaign will be based on the amount of unique traffic your referral URL generates. It is very important that the requirements above are all fulfilled. At the end of the campaign you will be rewarded between 2% - 15% on the next live stream, video upload or even comment left on a @DLive post.
If you want to add DLive Branding to your post, our brand resources can be found here. This is not a requirement.

Visit the DLive Official Shop!