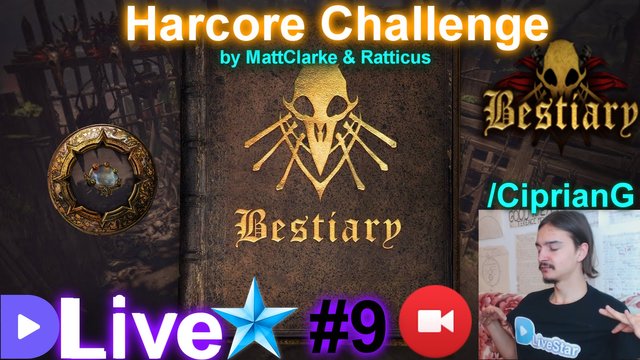 As we were farming with out 2nd place, level 76), character last night, the game froze near a Exile, and when it started working again, we were already dead. :'( (Highlights of it is in the editing process)
No worries, as my second character seems to be much stronger and safer.
DLive is an amazing Decentralized Streaming platform that is based on the Blockchain technology. If you would ever like to stream something, or be a part of the fastest growing streaming community out there, feel warmly invited to join us as we build a better, stronger and FREE-er platform/community that the World has Ever SEEN!!!
If you would like to know more about the PoE hardcore challenge that I'm a participating in, check out my entry post HERE:.
I do daily streams of Path of Exile and Hearthstone on @DLive. Feel free to join them as I am most grateful for any interaction that I receive throughout my streams. <3
If you are an aspiring streamer, or already streaming, and would like to improve your streams, make sure to join the fastest growing community of DLive Streamers that are gathering under the name of DUnite.
Join the discord channel here: https://discord.gg/QFqnTm
My live stream is at DLive