Moore's Law vs real CPUs: 1965-2019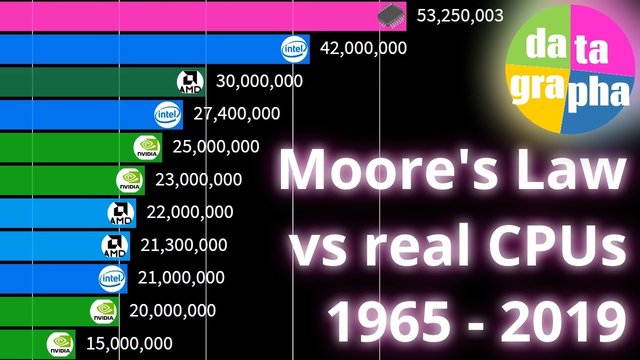 VIsual explanation of Moore's Law like ELI5 (Explained like I'm 5 years old).
Is Moore's Law ending?
Most semiconductor industry forecasters, including Gordon Moore, expect Moore's law will end by around 2025.
A negative implication of Moore's law is obsolescence, that is, as technologies continue to rapidly "improve", these improvements may be significant enough to render predecessor technologies obsolete rapidly. In situations in which security and survivability of hardware or data are paramount, or in which resources are limited, rapid obsolescence may pose obstacles to smooth or continued operations.
Source of shared Link
---