Tip #01 - Start Business of Your Passion & Knowledge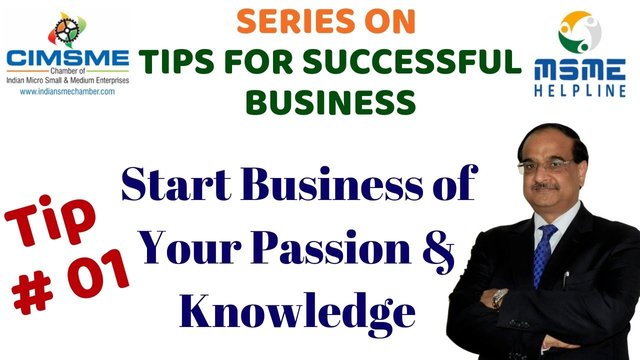 have started a Series on Tips for Successful Business. Here is
Tip # 01. This series will be posted on every Monday, Wednesday and Friday at 10 PM. Wait for other tips.
CIMSME is actively participating in Policy making and many recommendations of CIMSME have been accepted by Government of India, be it for the Union Budget or any other policy issue related to MSMEs.
Source of shared Link
---