Silicone Molding - Take 2! And that pesky financial take on what the hell I'm doing....
Hi Steemit -
I've finally figured out the mold thing! Check out my new frames: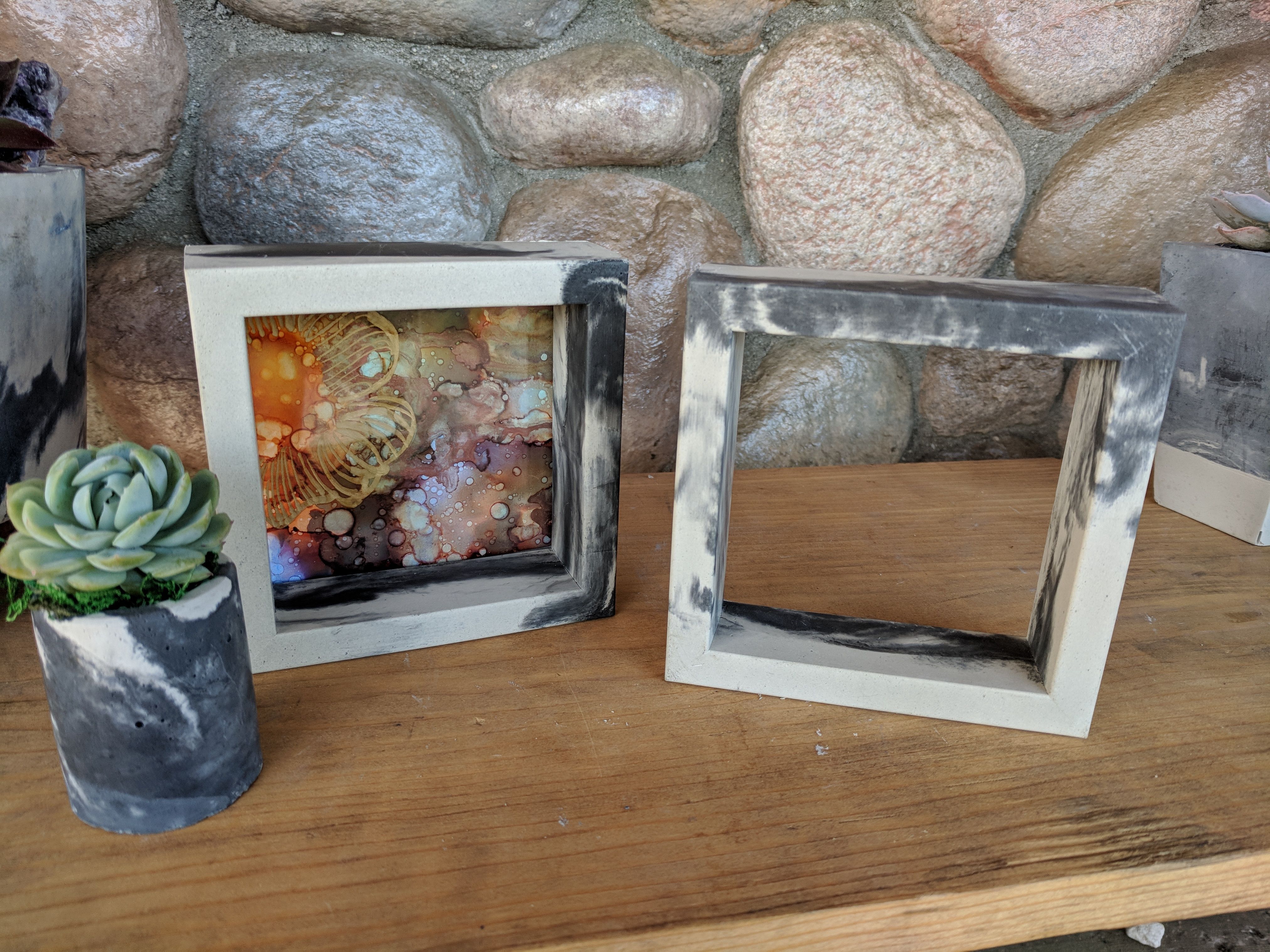 After the last fail I turned to a good friend and fellow artist for some molding tips. Her husband teaches a course on mold making, so who better to ask? She suggested I nail the frame to the baseboard to prevent floating like last time. I thought the idea was brilliant, although my first try did not go so brilliantly. I can never manage to nail in a straight line, especially when doing it blindly through the back of the board.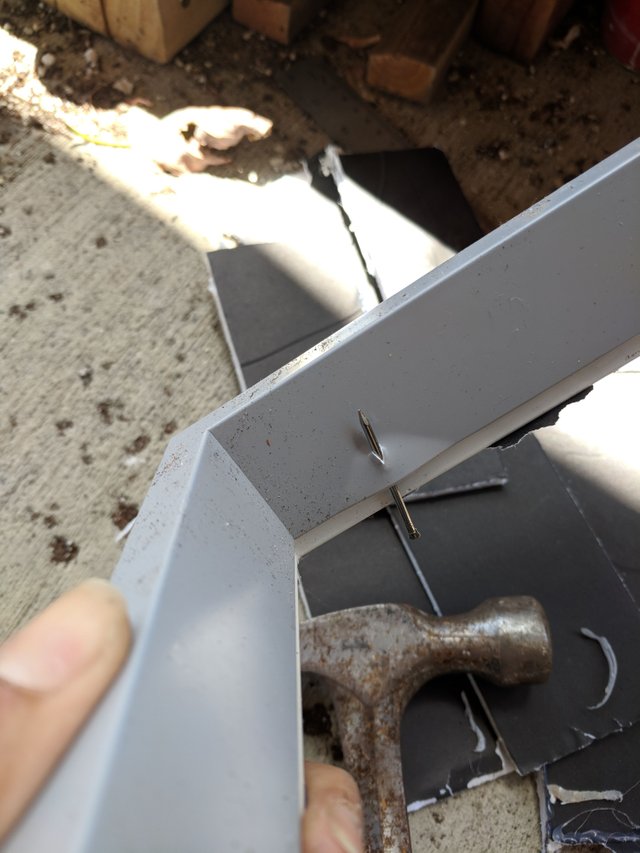 That one went into the trash after this shot. I can't mold it with a nail hole in the side, and it's too cheap to try to fix. I'm trying not to think about how expensive it is to just toss though...
Anyways, I did get to be stingy in trying again again (lol) with my smaller frame. I reused most of the foam board, and nailed holes into the frame first and then popped the foam core over the back of the nails. Woo! Cheap supplies for the win. That would not have gone so easily if I had opted for the suggested wood mold box.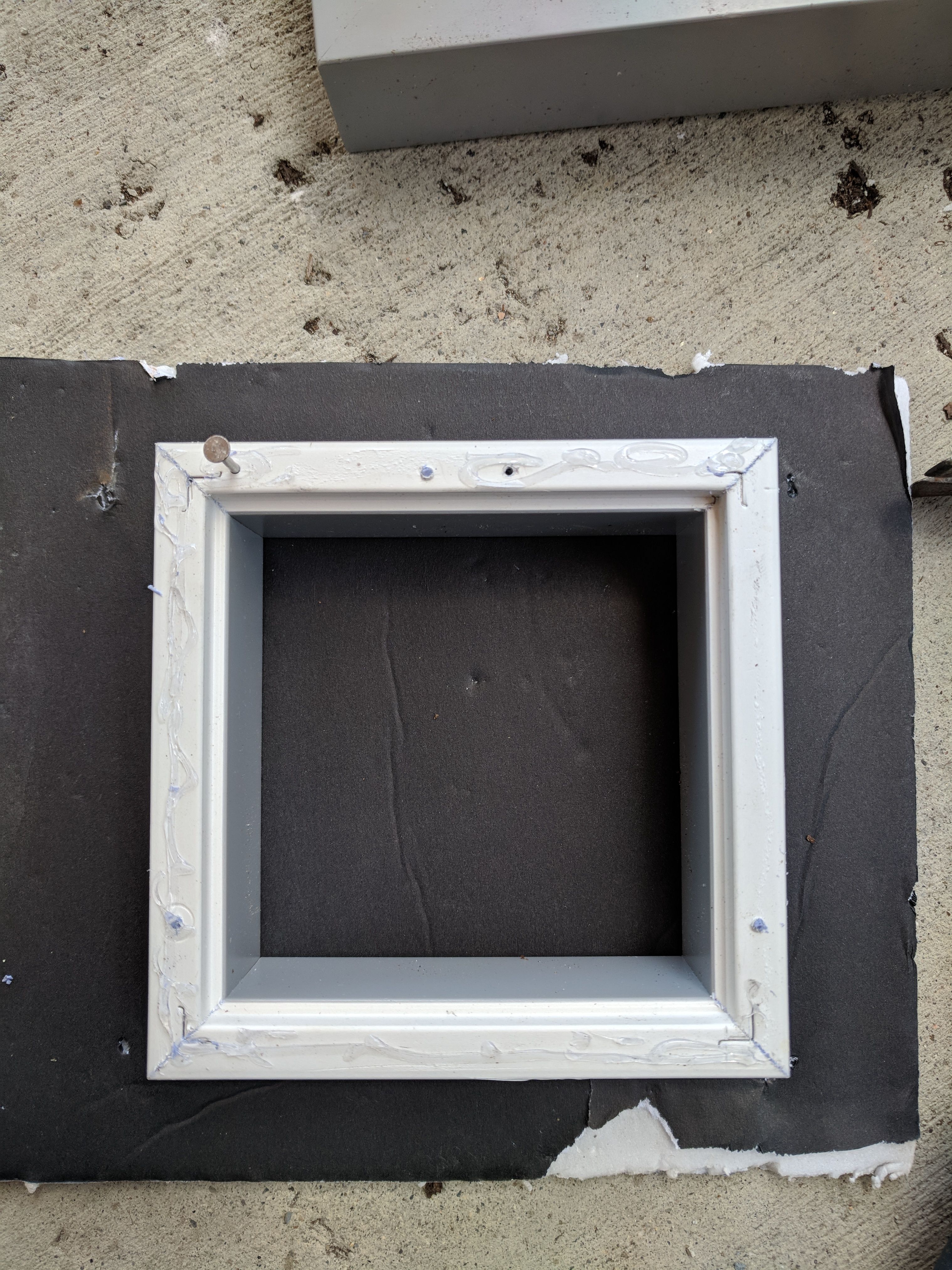 I found a better insert for the middle to lessen the amount of silicone I'd need, too. All in all, it looks pretty good up til this point.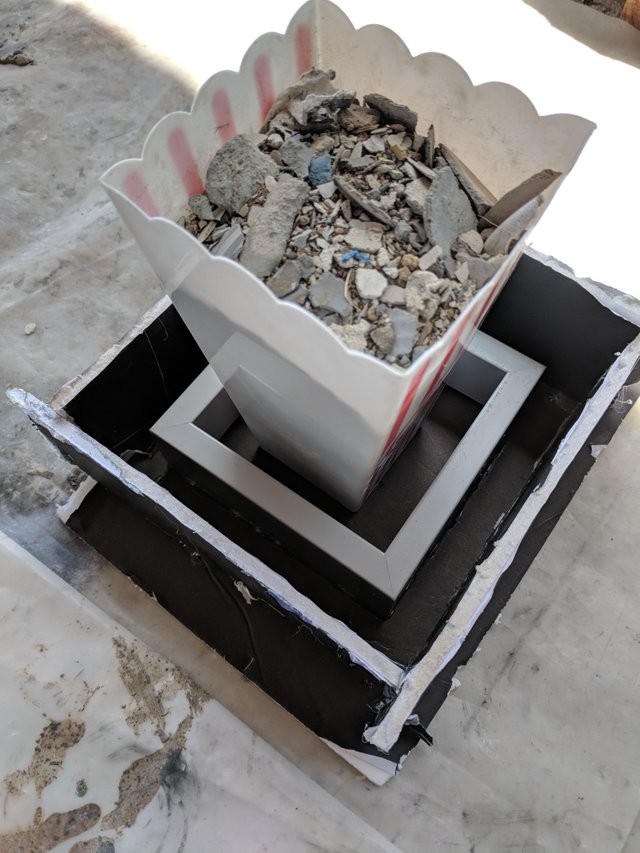 I even remembered NOT to open the bottles of goo with my thumbs, so I could take a nice picture LOL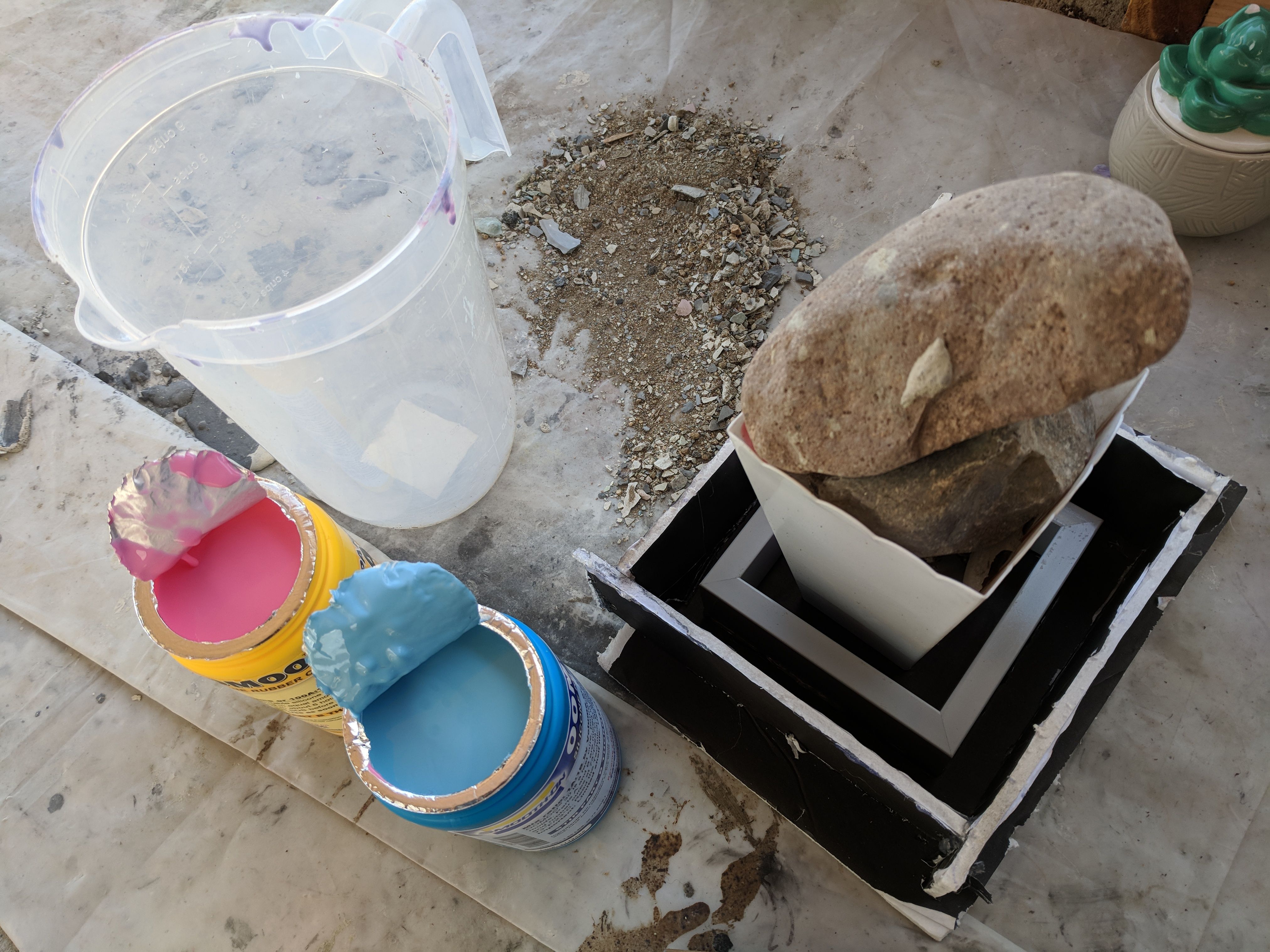 Time to mix!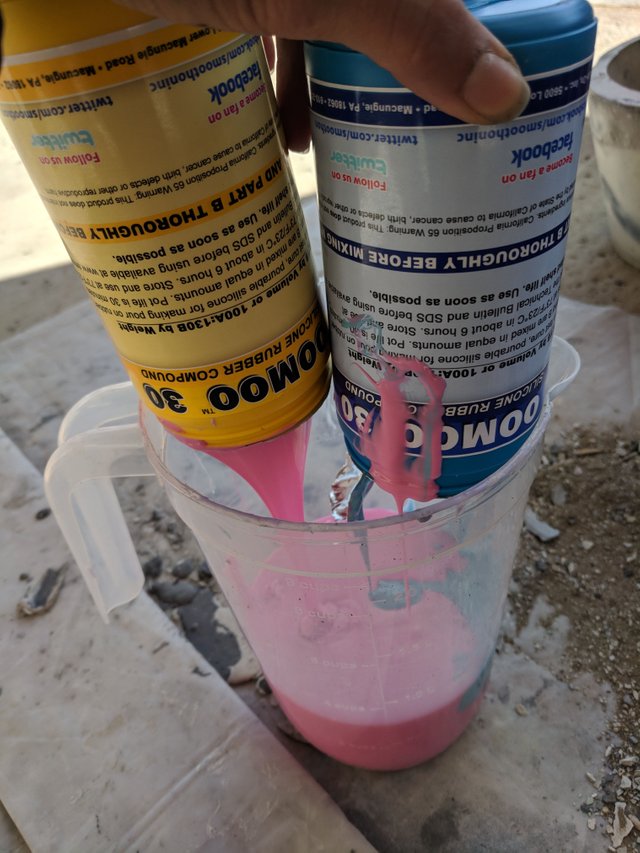 Still pretty clean, I chanced a photo mid-mixing :)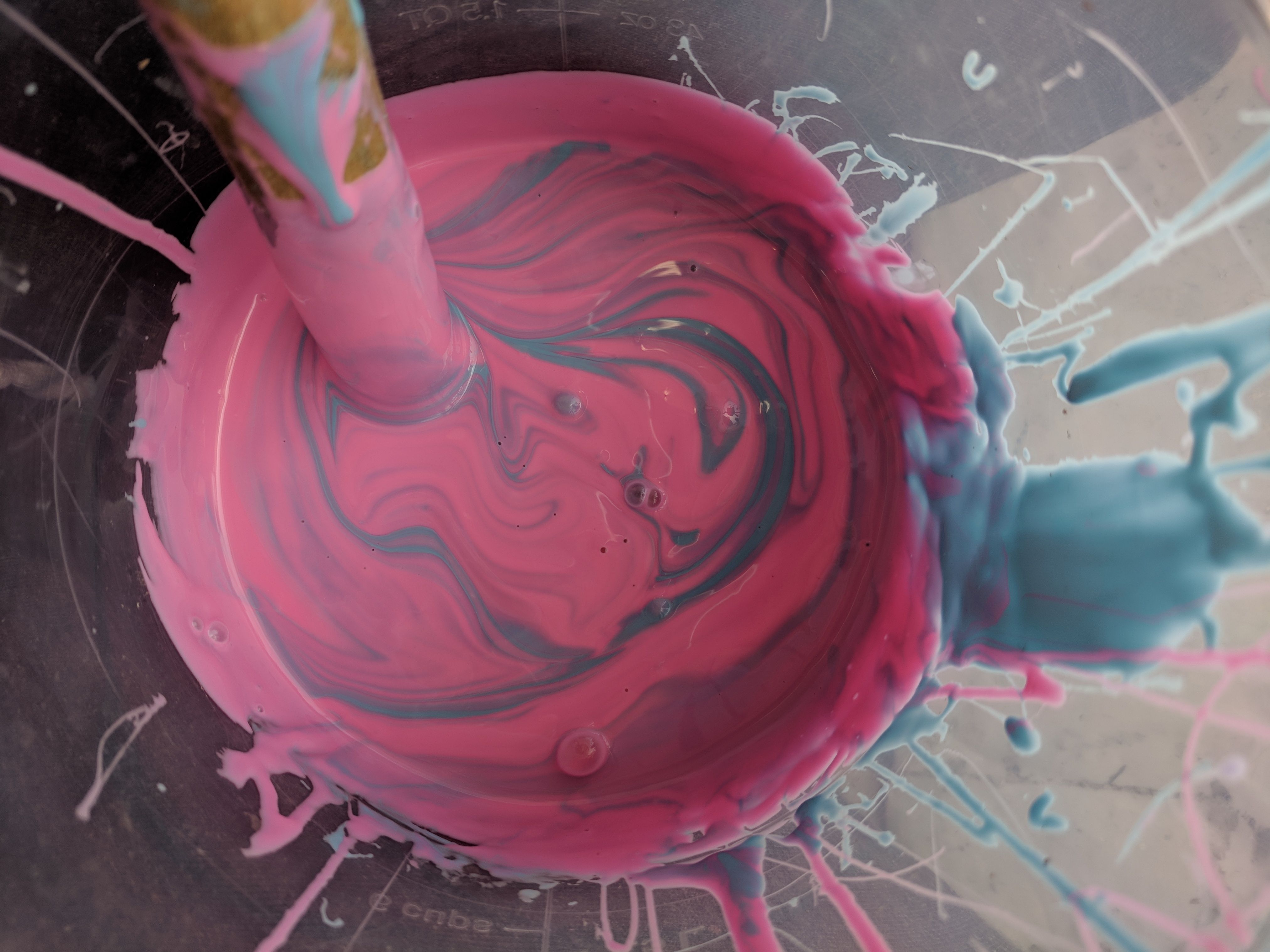 Pink and blue make purple, but since blue and purple look the same to me I just mixed until all the streaks were out.
Then the moment of truth! Pouring the purple mix into my mold box. And just imagine how clean I've kept my hands since I'm still snapping pics.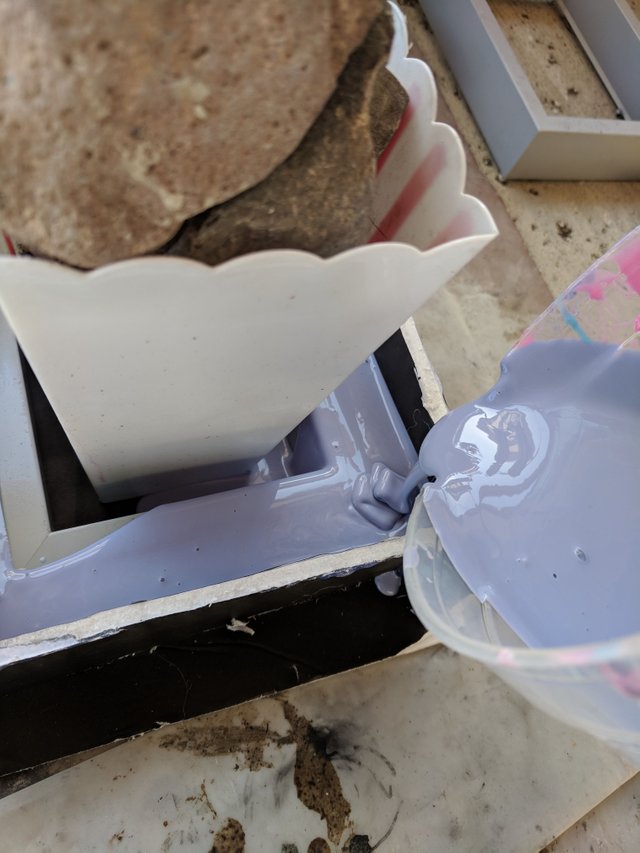 All poured, and I only got a tiny bit on my hands because I tried scraping down the pitcher with a popsicle stick. I didn't come this far for the mold to be too thin at the bottom!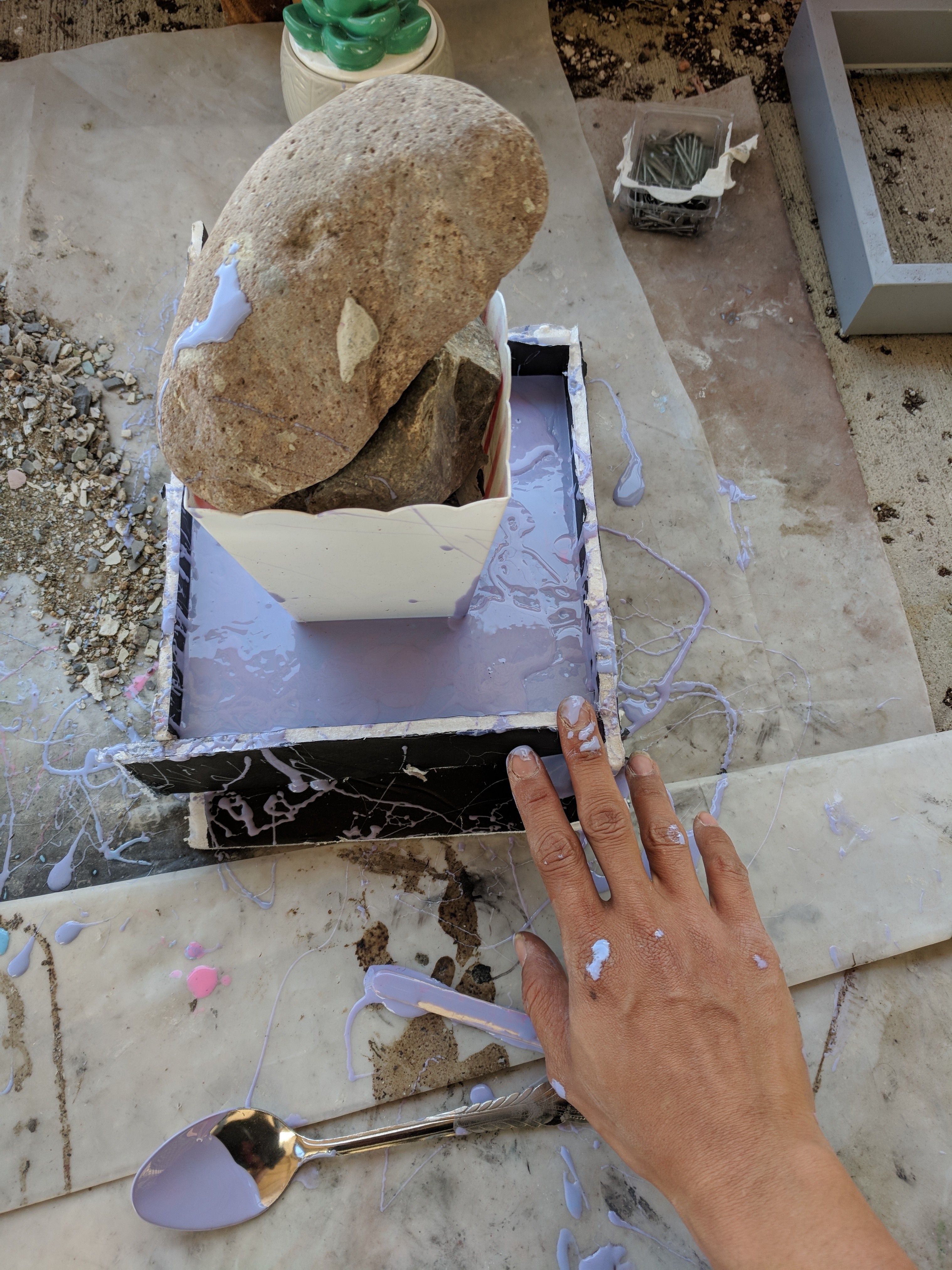 I left it sitting overnight, and this is what came out after I ripped away all the foam board. Maybe I should have just splurged another $1 for new board as this looks like crap. I can't get the bits of paper off and every time I try, I take a chunk of silicone with it.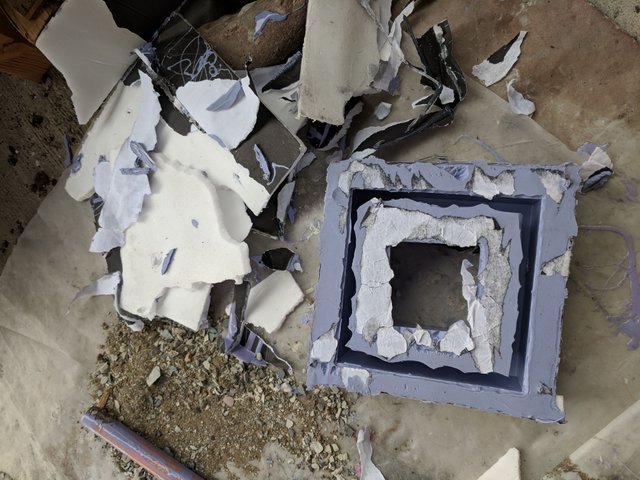 But it's what is in the inside that counts, right? The corners and edges look amazing! I pat myself on the back at this point.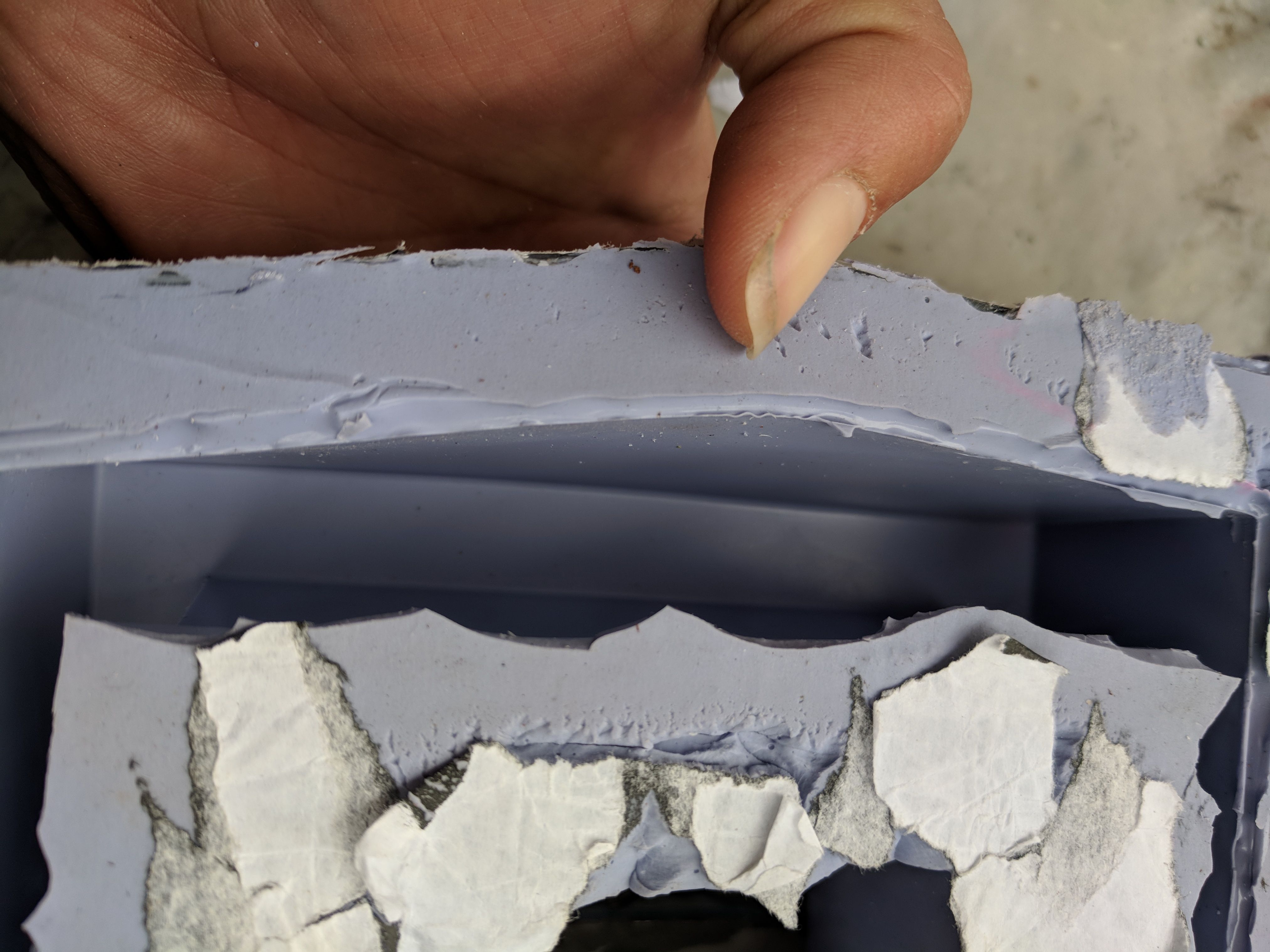 And here's my new mold in action! Cement poured, and waiting to cure.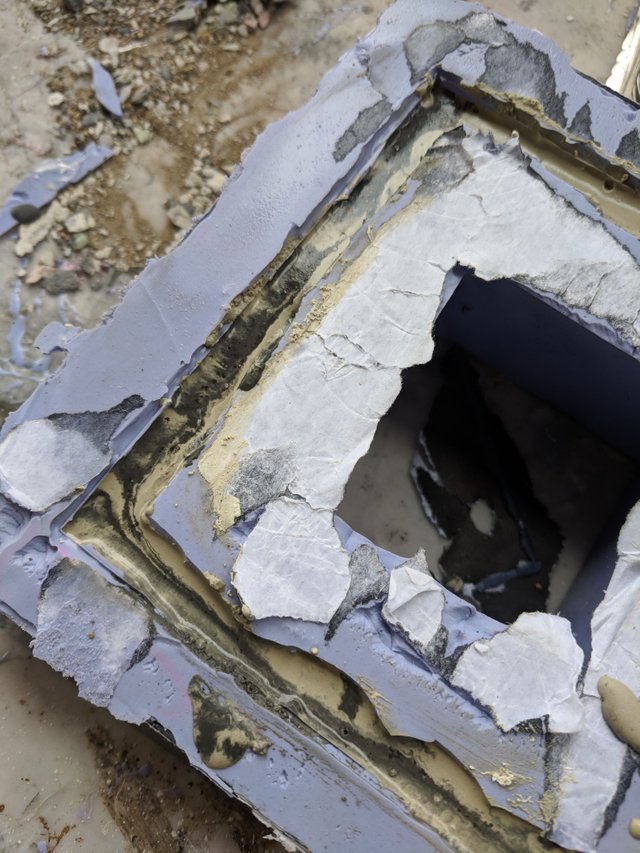 Now I've just got to figure out where to find 4x4 pieces of glass for cheap, and a way to secure it all into the back. I tried sticking a piece of metal into the cement, but it looks stupid and only secures the bottom half, lol.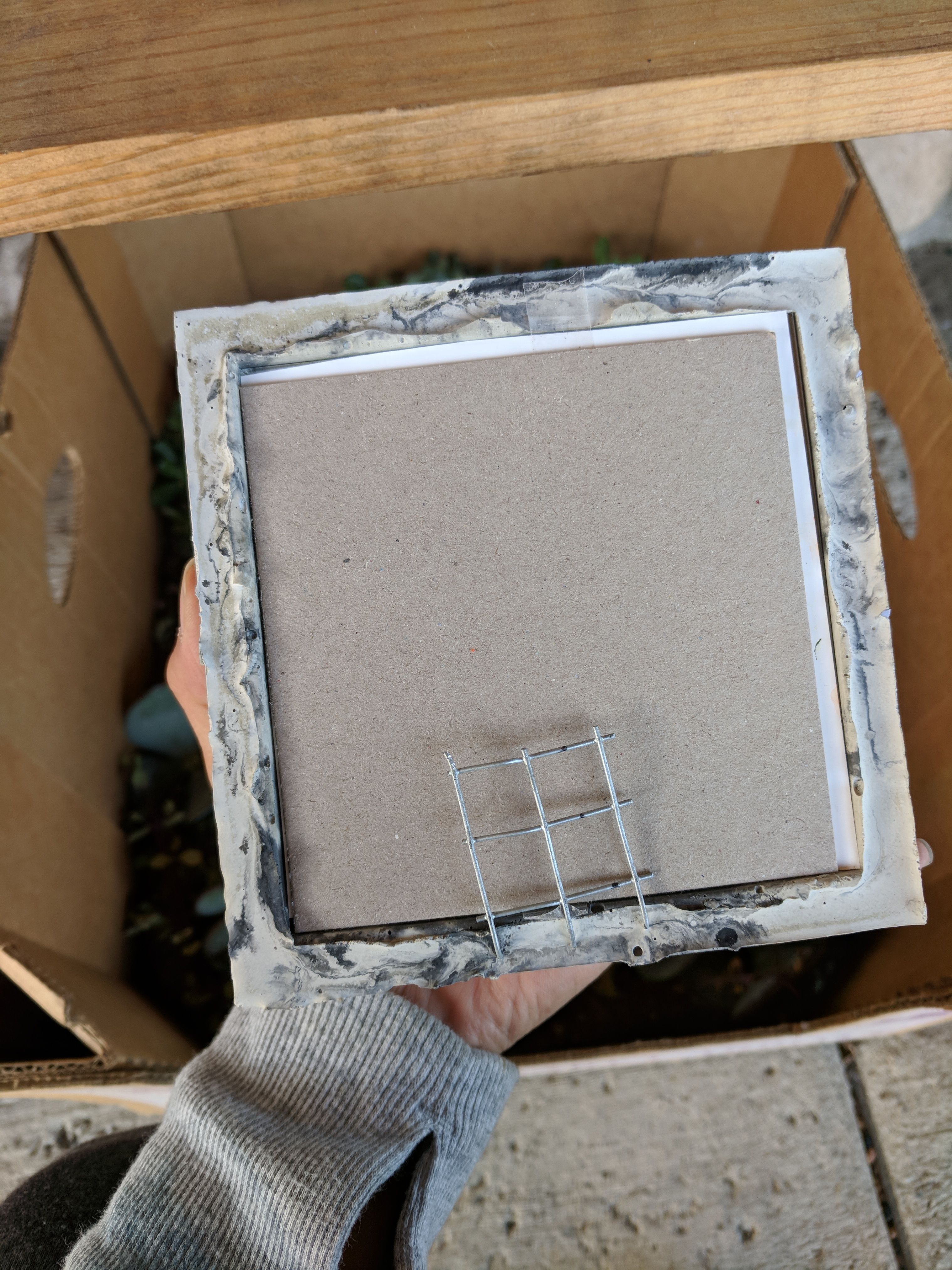 So far I've spent about $70 in pourable silicone to make a $12 frame, LMAO. Not counting the cost for the rest of the materials, I'm going to have to rethink this piece. And yes, I realize it's reusable and if I can sell 8.3 frames, that should cover the cost (assuming I'll spend another $30 on glass and proper metal bits). But will it really, when I figure in all the time I need to spend marketing this frame? I keep wanting to try new things, but it costs a lot of time in addition to the cash to do so. At some point, I need to figure out my product line and concentrate on that before trying to push things outside of my niche (Pots for Succulents) buuuuut, what's the fun in that? I spent way too much $$$ yesterday succulent shopping at a famous nursery all with the justification that succulent photos get my instagram account attention, and those that pay attention end up buying pots. And then today I spent the bulk of the day staining a display stand for products that are only half mine, and then some more time in alcohol ink for the new frames. Zero having to do with succulents. Or pots.
I've slowly come to the realization that I DO have a spending problem when it comes to plants. I see everyone else selling them at triple or quadruple what I paid so instantly my brain says "Good Deal. OK To Buy". I'd like to start reselling them for a profit but a number of my succulent friends already do that and I don't want to be their competition. Blah. Having all this time before the next event is a blessing and a curse - I love having the days to catch up on the ideas that give me anxiety until I try them, but my mind starts wandering towards the finances again when all I'm doing is spending and not earning. At least I know how to make a mold now, and so far the workshop in June has two sign ups. HA. My gas is covered based off that so I'm already doing better than the previous times!
Here's the frames one more time without staging, because I love the way they turned out! Now - to make the larger one before I officially list it for sale, or go with just the small one to test the waters? Complete Line Vs. One Off. Hmmmmm.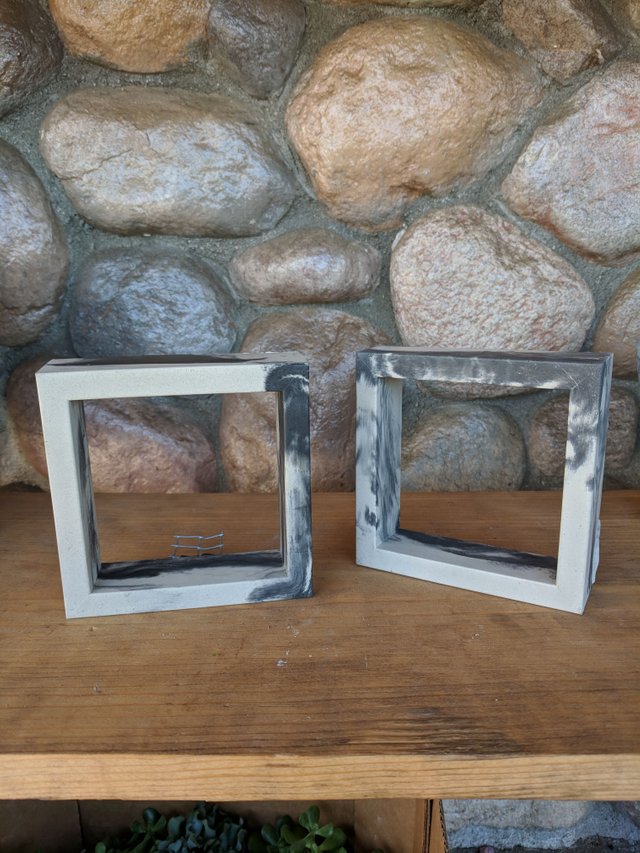 Happy Thursday!
Christie

#SoCalSteemit is building and supporting the Steemit community of Southern California. If you are from SoCal and are into creating quality content here on Steemit, we'd love for you to follow us @SoCalSteemit and join our group on Discord