Offgrid Living on the Big Island of Hawaii - Hand Carved Shoyu Dish out of Ohia Wood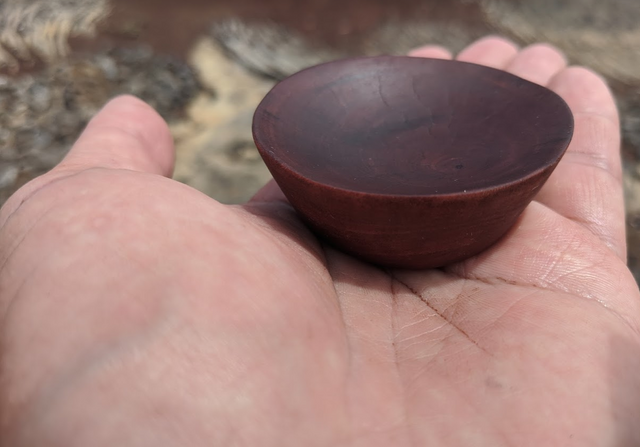 I found this small off cut of an Ohia log and I decided to make another Shoyu / Sauce dish.
It is so hard to carve these small things with the tools that I have.
I used my electric grinder to get the rough shape. Then I used the Belt Sander and then smoothed out the scratches with the Orbital and small Disc Sander.
Then it was all wet sanding my hand.
It took me a while to do it but it was fun and it came out OK.