I'm what my nickname says, a maker by heart. I have a hell lot of fun when creating, designing and thinking about new things. Equally, I love reading from other makers when they write about their stories, their challenges, and their accomplishments. Learning from them and improving my skills.
SteemMakers is one of the communities on Steem that I admire most. @jefpatat and his crew are trying to curate exactly this type of contributions. And I think this needs more support from all of us who like to read, write and want to learn more about making stuff.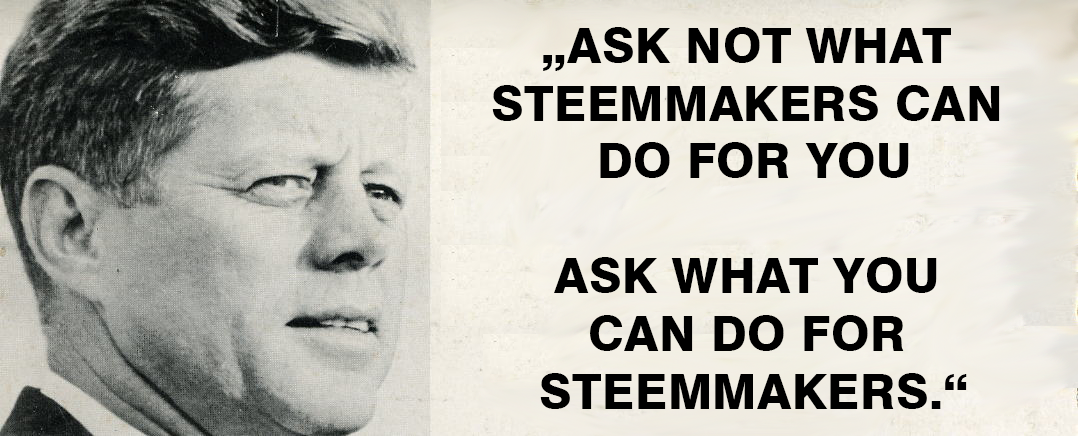 That's why I want to step up and will double the steem power that @Steemmakers has by delegating additional 200 SP so that the curation bot has 400 SP.
But I also ask you as a fellow Maker or Curator to also support this community. If you want to see more of this type of content in the future, you should think about helping to grow this community.
Go and make your delegation either big or small whatever you think you can afford and whatever you think a growing community of makers is worth for you.
And I want to step up even further! If we all together can double again the Steem Power from 400 SP to 800 SP, I will double my delegation from 200 SP to 400 SP. In the end, @Steemmakers will have at least 1000 SP which is a huge step towards becoming a dolphin.
I firmly believe this should be a very easy task to do! Probably too easy, but let's start small! It only requires 4 of you with 100 SP delegation or 10 of you with 40 SP delegation. And if there are 100 people each delegating 4 SP this would be even better because this would show the power of the swarm!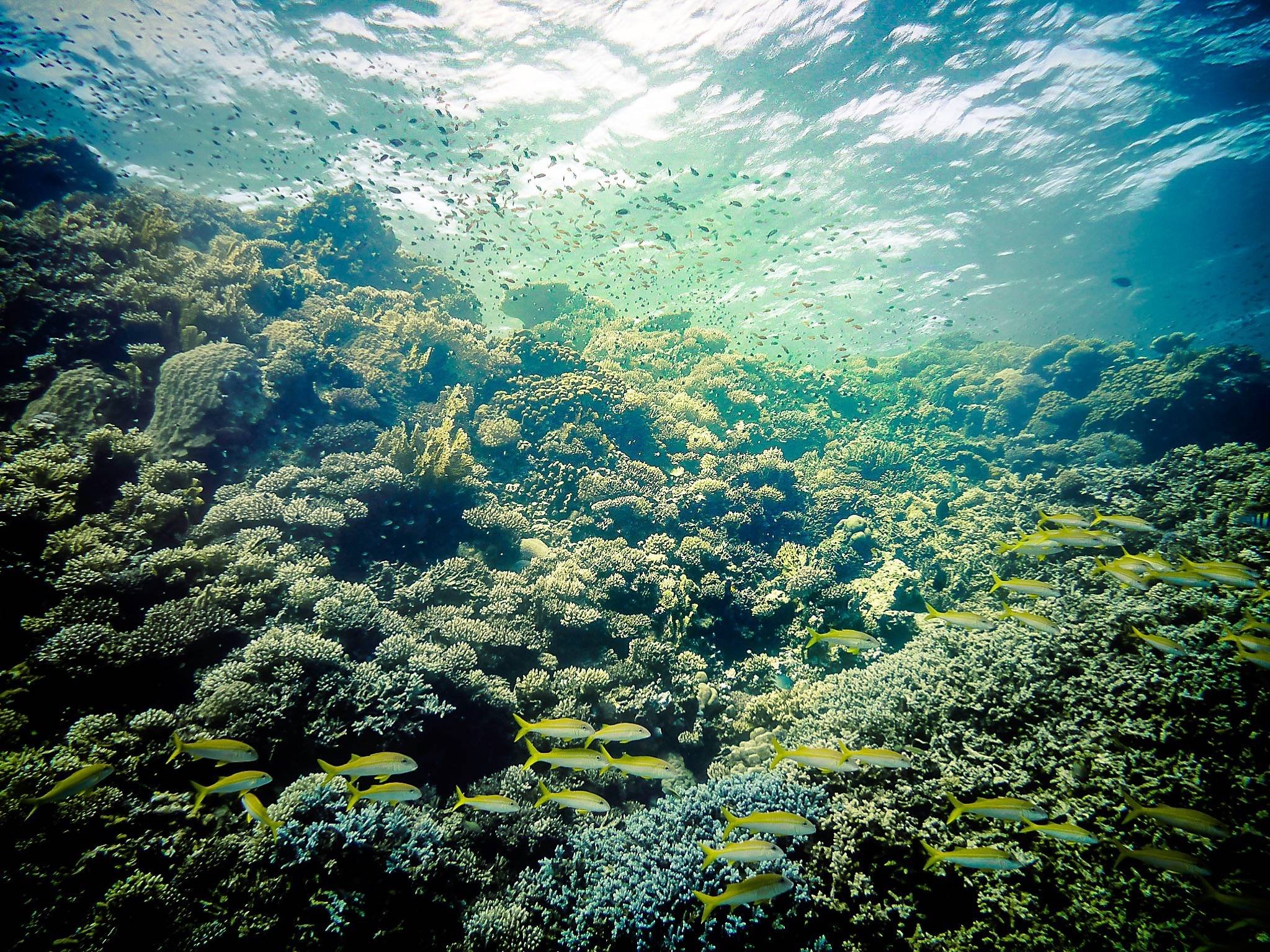 I'm a passionate diver, and as much as a like to dive and swim with whales, I also enjoy diving in huge fish swarms. It is often more impressive to see the coordination of those swarms finding their way through the oceans. And then imagining that they work without anyone in command, without anyone in the lead. They look like a truly decentralized organism.
Steem is the perfect platform to create such a swarm of makers. With people that enjoy more creating things then destroying them.
With people that tend to learn more to improve their skills than to earn more to raise their bank accounts.
When we can do what we enjoy,
when we can write about what we like,
when we can inspire and teach others about our passion,
then we can also get rewarded for it.
With the growing power of the community bot and the fellow fish swarm that swims in his trail.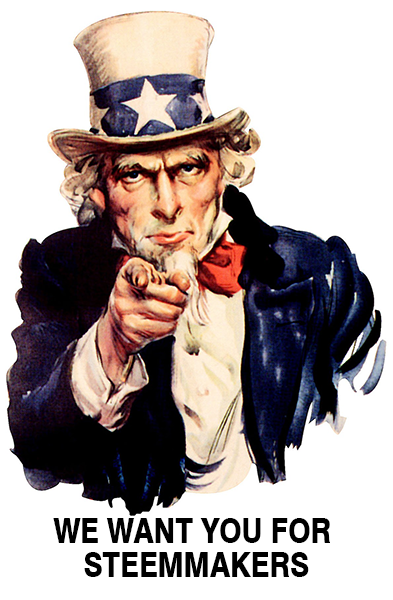 Let us grow the swarm and stop waiting for a whale to swim by.
Let us grow the swarm of makers on steem and raise a big fish on our own.
Get active now and consider one all of the following steps:
Delegate some steem power to @Steemmakers to reward yourself and others that share your passion. I will keep my promise if @steemmakers reaches 800 SP I will double my delegation to 400 SP.

Join the voting trail of SteemMakers at https://steemauto.com/ to vote for maker related content automatically when it is selected by SteemMakers

Join the discord channel and talk to other makers about your hobbies and passions

Propose good posts that should be voted by SteemMakers in the Discord request-review channel

Talk to other makers about Steem and Steemmakers. Talk to them in your favorite youtube or facebook community. Talk to them in your favorite Fablab or and in your favorite Bar.

Do what you can do best and make what you are passionate about but don't forget to tell us about it and teach us how you did it!
whispers in your ear:
Don't make me feel bad! Many say steem is just about money! I don't think so and this is your chance to prove me right or wrong!
Dr. Make